The Golden Pheasant.
Good morning everyone,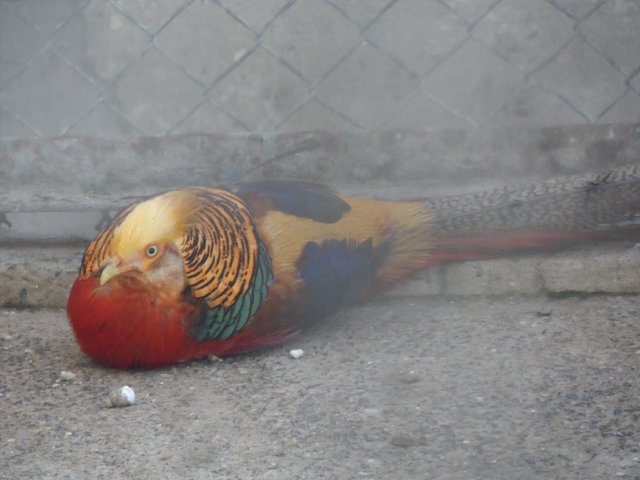 The Golden Pheasant (Chrysolophus pictus) is a species of bird in the Phasianidae family, it is native to China.
It is a very widespread ornamental bird, appreciated for its beautiful colors, it is often found in aviaries in private homes or in zoos, a bird that has more than 50 different species.
The Golden Pheasant measures 80 to 115 cm long for the male, and 60 to 70 cm for the female, with a tail measuring 40 to 80 cm, and its weight varies from 550 to 900 g.
It can live up to 15 years.
The species presents a formidable sexual dimorphism, the male having a shimmering plumage, while the female displays discreet plumage, essential for brooding.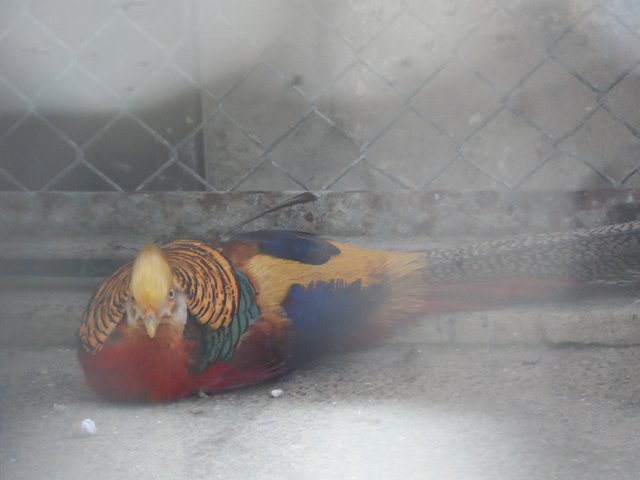 The Golden Pheasant is solitary, the pairs forming only for reproduction.
In early spring, the male attracts a companion by its song (it sings during the breeding season to attract the females), then tries to seduce it by a courtship display, where it proudly exhibits the feathers of its collar and its tail.
The female will lay 5 to 12 eggs there, which she will incubate alone for 22 to 23 days, without eating or drinking.
Have a nice day.