American Bald Eagles: Hatched
Eagle eggs hatch around 35 day after being laid. Here the Eaglets are still very tiny and not yet standing up or visible. It will take 10-12 weeks for the Eaglets to fledge...first flight.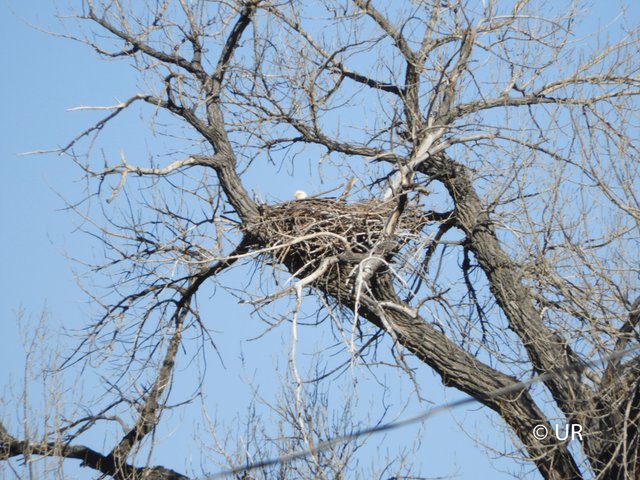 Adult Male Eagle keeping watch over his nest...one of the few times I could tell the two adults a part. As I mentioned in yesterdays post, Male and Female Bald Eagles are nearly identical. Females are taller and have a brood patch for incubating eggs. The two adults will share nesting duties and will change out, what I call changing of the guards. It was that changing of the guards when I was able to get a side by side comparison.