📸 The most venomous fish: Photos of a pink Stonefish!
Hi dear blog readers, in this post I want to present you my own photos of a very special looking Stonefish, the most venomous fish in the world!
You really don't want to touch, or to step on a stonefish (it´s very deadly!) and the bad thing is, that it is hard to identify them because they can tarn themselves very well...
That´s why the the diving guides on the boat always told us not to touch something, even if if you have to because of strong current for example, before checking out if it is really just a stone and not a StoneFISH. :-)
Quote: "... If the stone has eyes, never touch it!!!" xD
I have seen this pink coloured stonefish below during a dive in the Maldives (South Ari Atoll) and it was a situation like this... I had to search something to grap because of strong current and I checked out this "stone". Fortunately I noticed that the stone was looking weird and then I saw the eyes!!! :-)
Here are my photos of the pink coloured stonefish, which I have taken during my diving holidays in the Maldives in November 2017: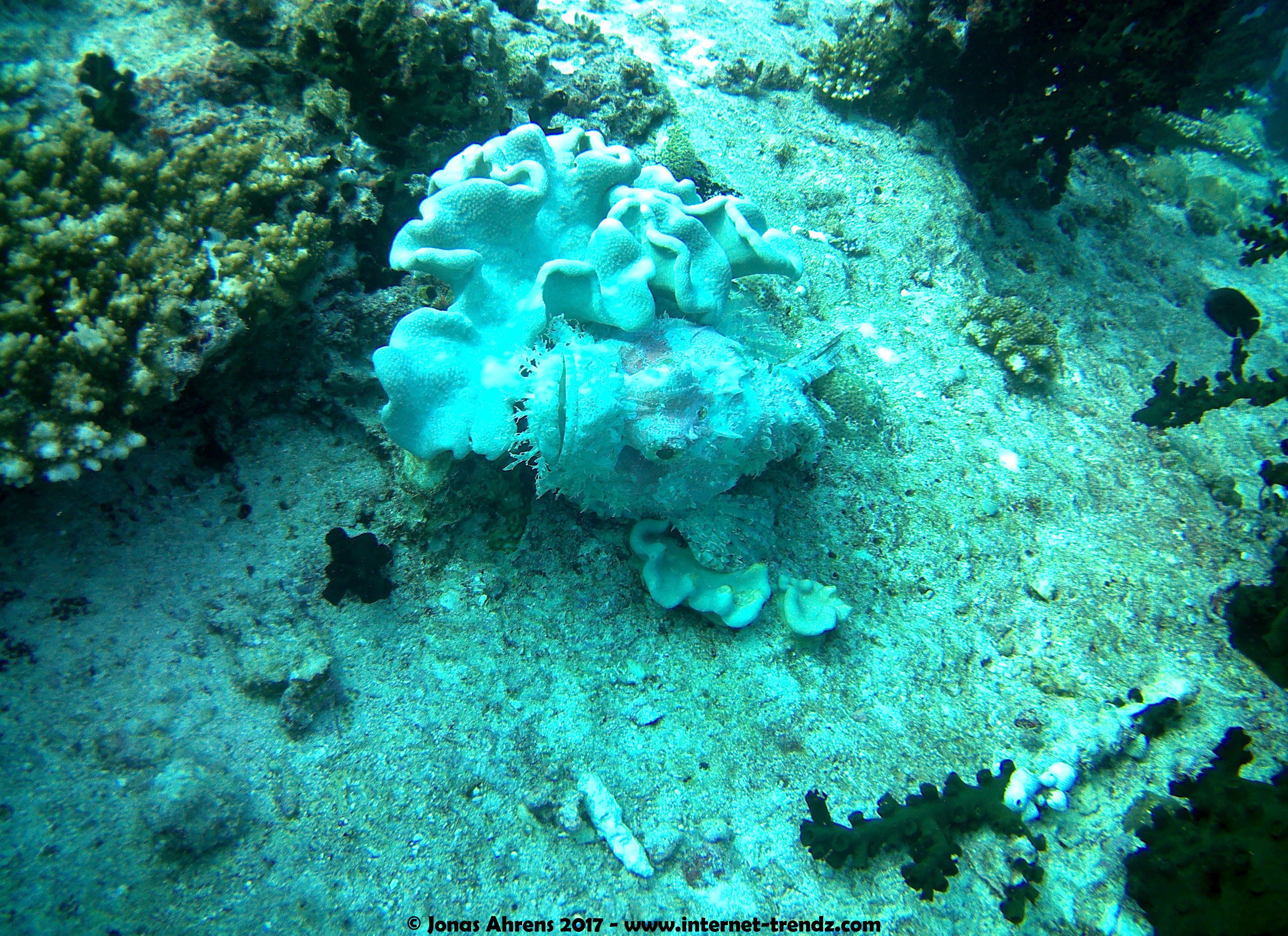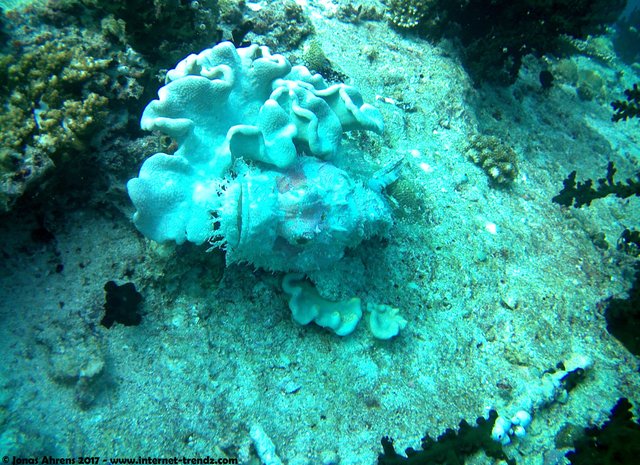 I have never seen a white-pink coloured stonefish before and Im really happy that I haven´t touched it, but it was cool to meet this dangerous guy! 👌
---
Best regards from Berlin and hear you in my next article!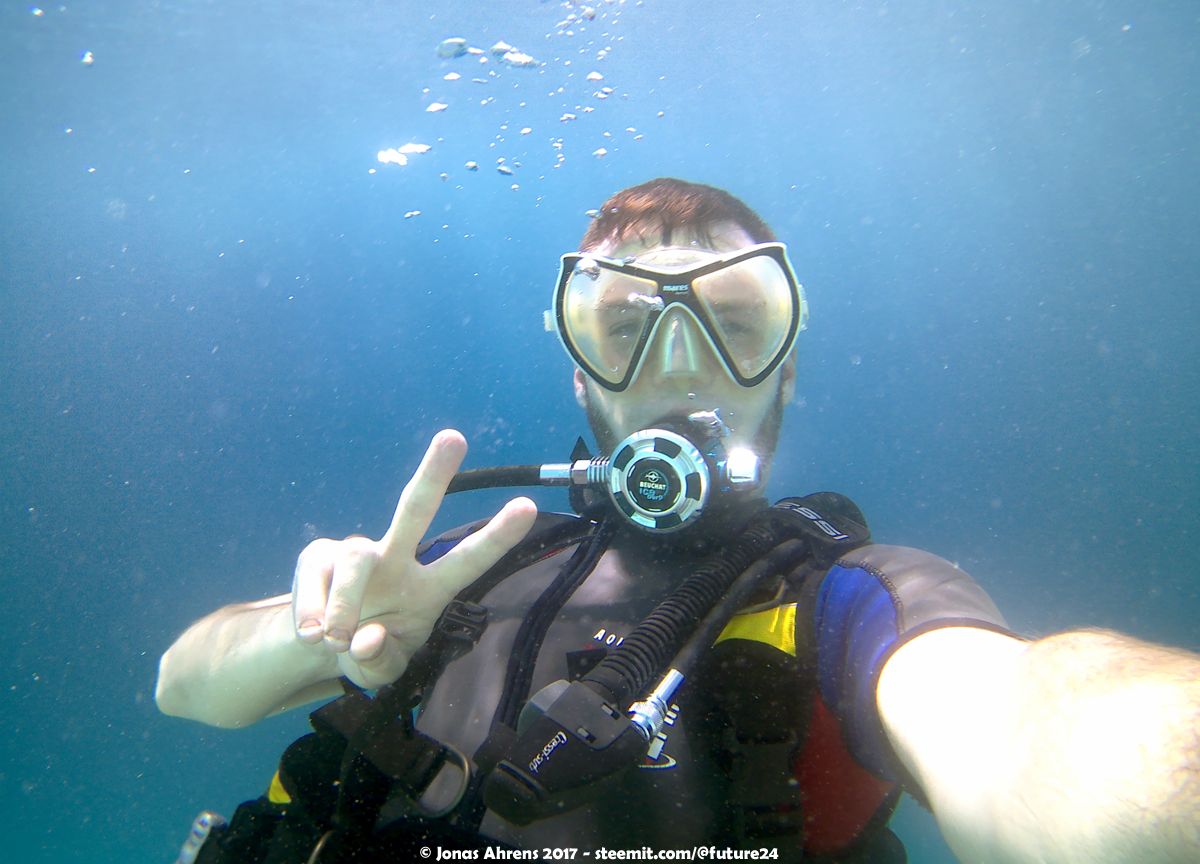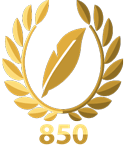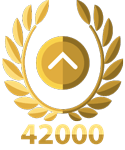 Badgets by steemitboard.com - Thanks to @arcange!