During one of my walks in nature, I encountered an unexpected observer while gathering sweet forest strawberries.
Almost imperceptibly, it stood on the tiny leaves and twigs, as it was just wanted to wait for a moment for me to make a decent image for Steemit.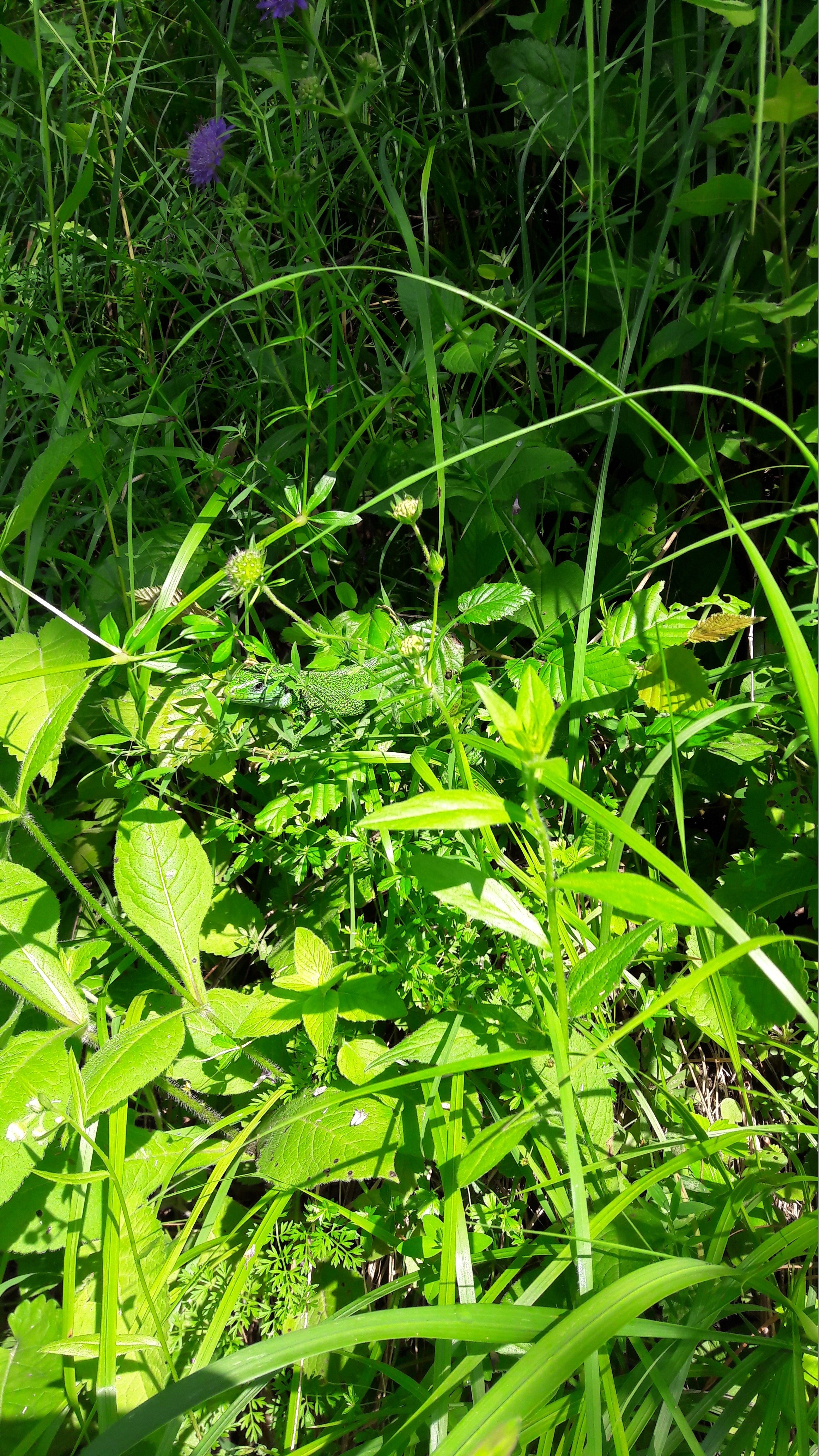 Two photos in a second, and a small "Lacerta viridis", which is in the Slovenian language is called "Navadni zelenec", has already escaped safely between the mountain of the greenery.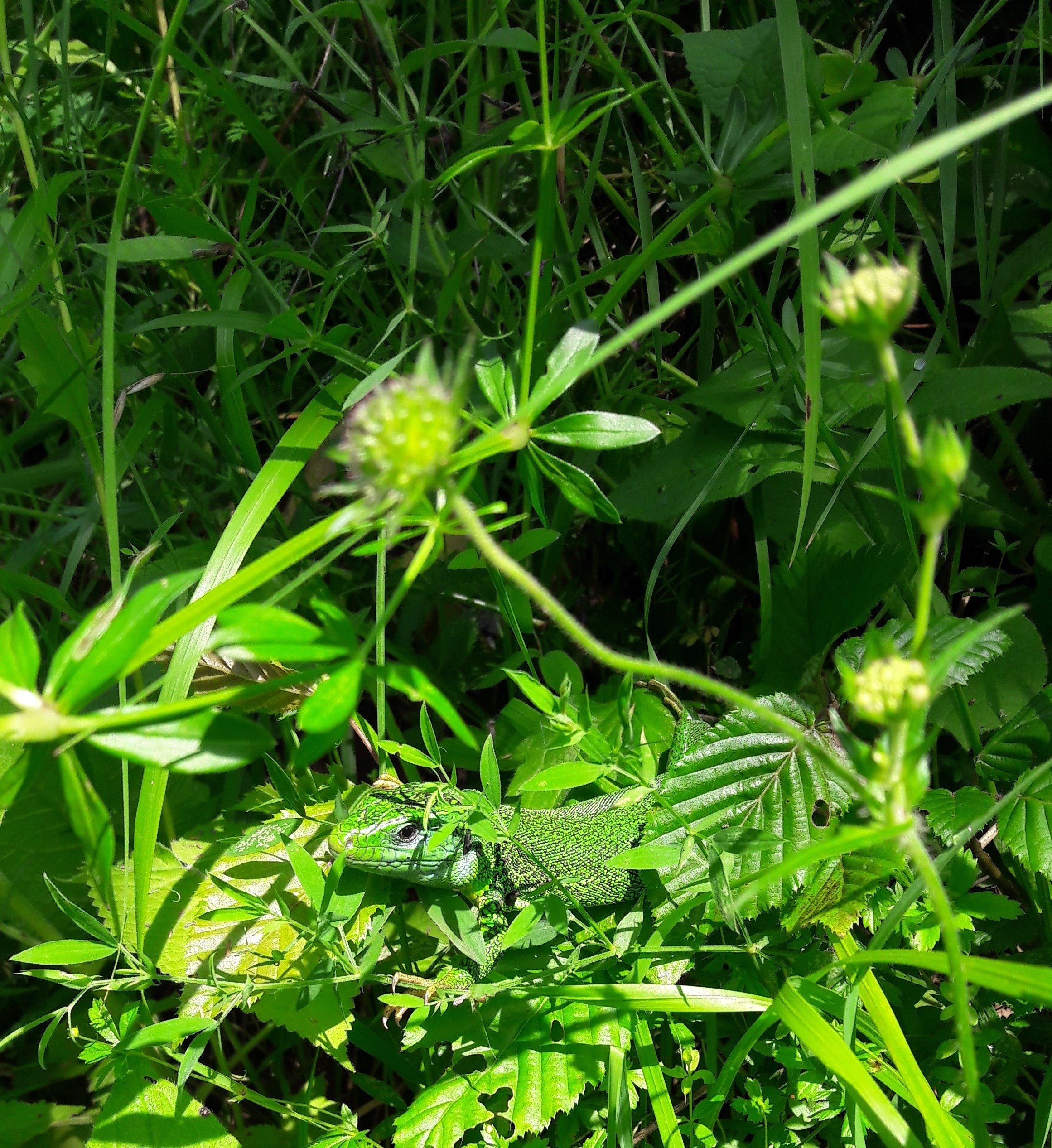 As I later found on the web, it was most likely a female specimen of lizard, as the men's representatives are under the neck a distinctly blue color. Which, as you saw, wasn't.
Photos for @juliank's #animalphotography contest were made by me, and my Samsung A5.