This is going to be a #sttp (straight to the point) kind of post. It is another Thursday, and another time to share way back memories of ours using the #throwbackthursday tag.
The photo below is that of a beautiful Snake caught in my working complex during my compulsory Students Industrial Work Experience Scheme (SIWES) program, in partial fulfilment of the requirements needed to be awarded a degree. Anyway let's take a look.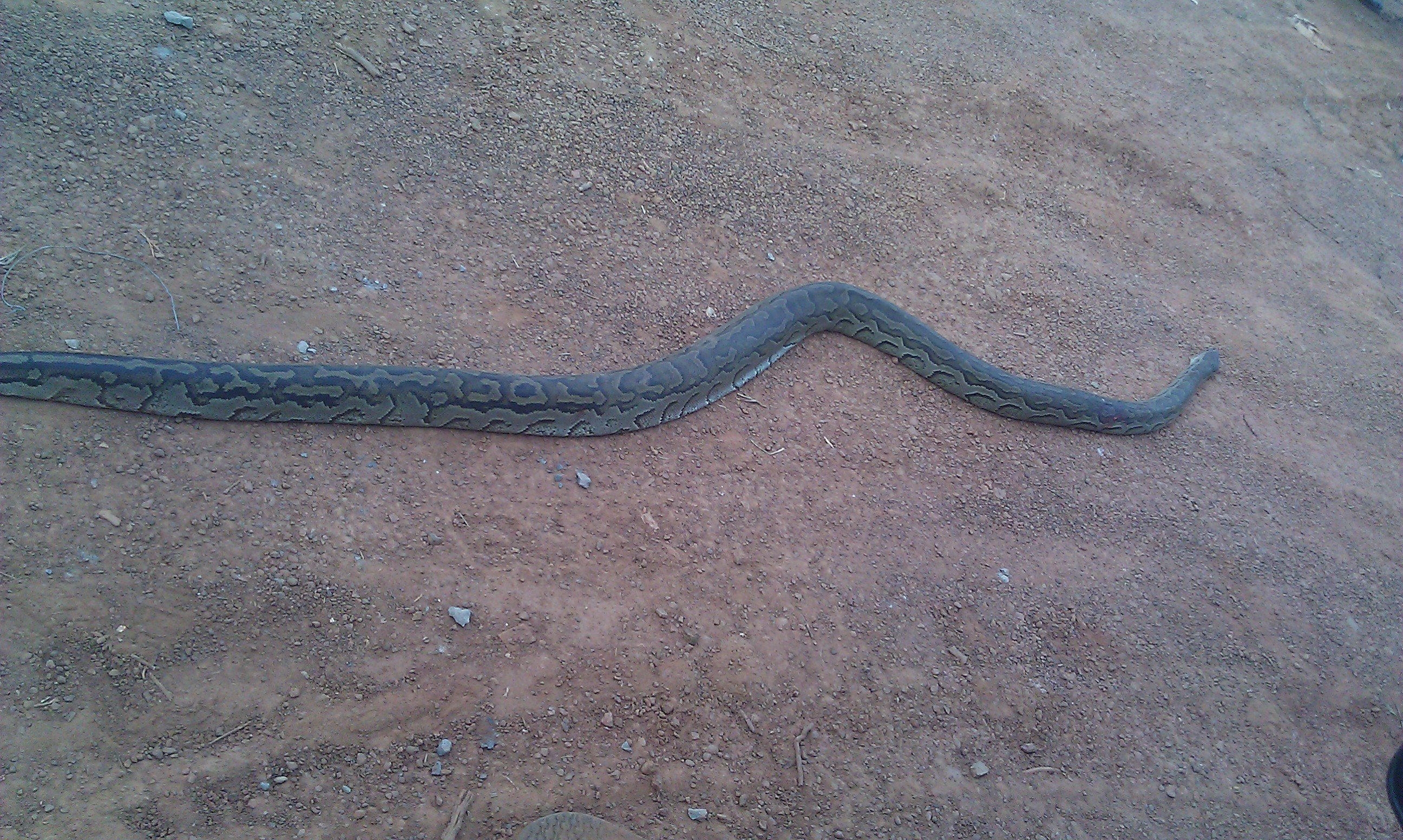 Can Someone Explain The Improper fraction between the head and body please? 😀.
We arrived the Estate the company I was doing my internship was constructing on a beautiful morning and saw a few guys gathered around this beautiful creature. I got close to it but I touched it by induction 😁. Can you feel me touching such a lovely Snake?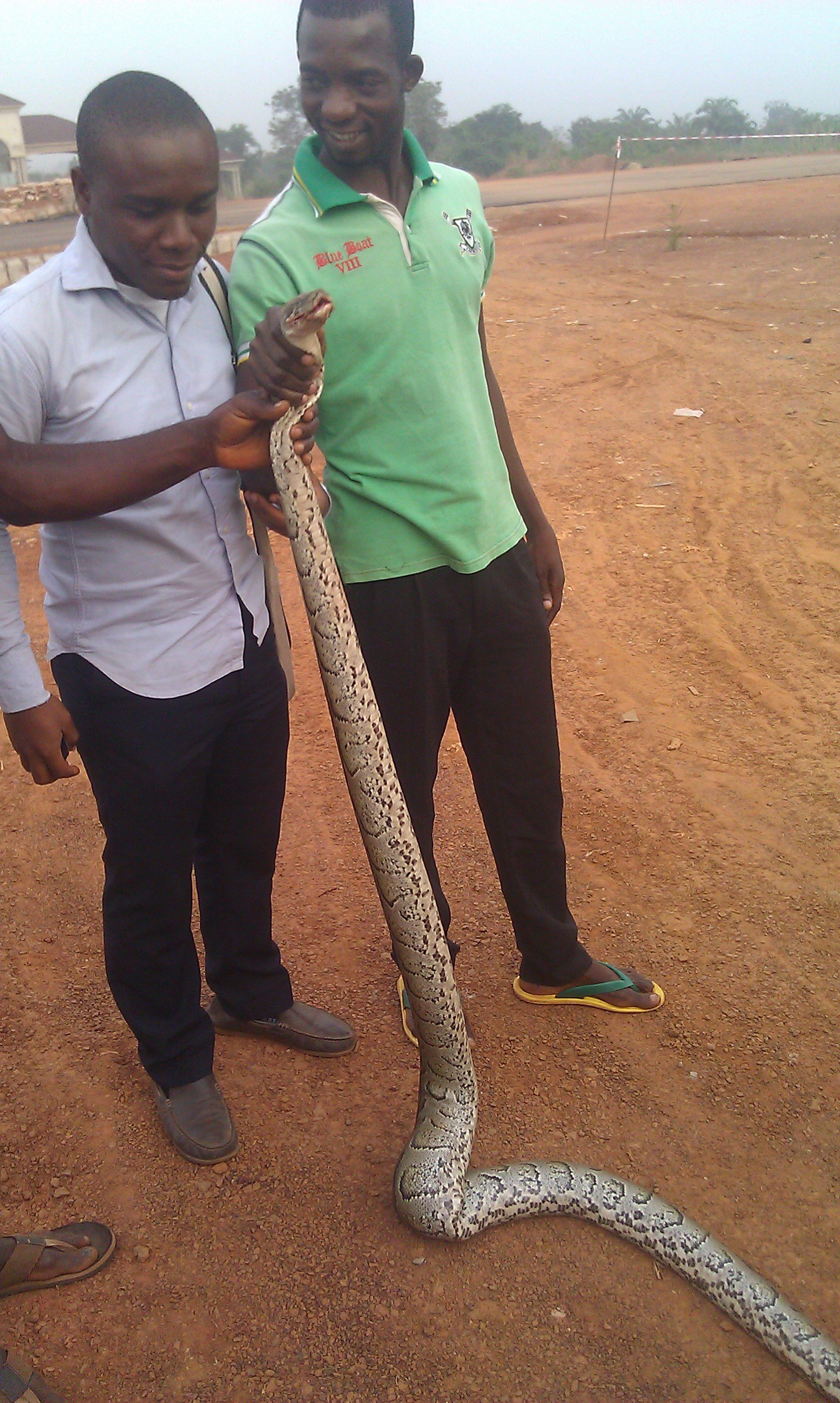 I tried resizing this photo but the Snake refused 😀.

The photos above were taken around December 2015. This is my contribution to @gee1's #throwbackthursday post. Thanks for smiling with the Snake guy 😁😁😁.
I will really love to have a Snake this Big if I am trained on how to manage it without it having me settled on its Stomach one day 😀😂😀.
What do you think about tge Snake? Have you gotten close to a Big Snake like this before? I would love to see your comments.

My Signout Message is:
Live And Let's Live, The World Is Big Enough For Everyone.

STAY TUNED TO, @emjoe