Back from my vacation with African animal photo
Dear steemians
I am back from my vacations. I had a lovely time!
This was a time to relax a bit. Usually when I am traveling I have very high tempo and I come back much more tired than at the start of it. This time was different like I said and I also didn't check Steemit much. My deep apology that I still didn't reply to your amazing response on my last travel story. I will do this tomorrow and I am also planning to post daily in the future.
For today's animal photo there is one of my favorite shots from Africa.
I don't know exactly why, but I simply like it. We can see cohesion of flora and fauna there. Big African elephant walking through the horde of impalas those graze in savannah.
This is my entry to #animalphotography contest by @juliank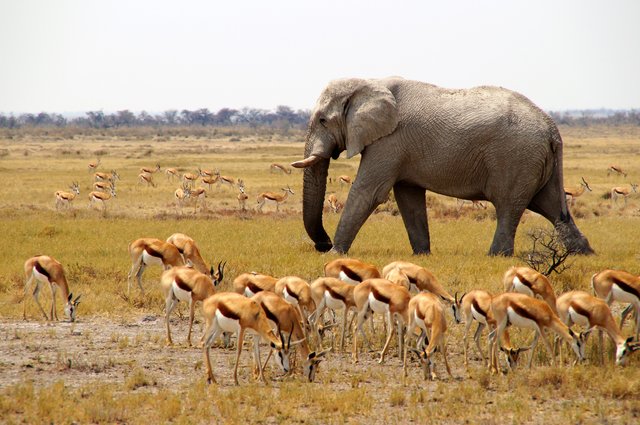 Please click on the image to enlarge
All photos in my posts are @originalworks and were taken with my own equipment.
@crazy-andy