Hey everyone, having a super time with Dad @quailbreeder at the coast, been taking plenty of pics so today I thought I would post here as well as enter @papa-pepper s weekly animal photography contest with a few of these! If you have not checked it out be sure to visit his blog give him some love and enter his contests here... https://steemit.com/contest/@papa-pepper/papa-pepper-s-combination-photography-contest-week-33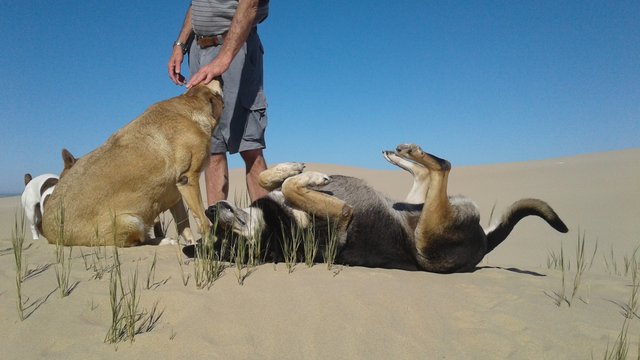 This is the idyllic private beach just off the main farm that stretches for miles, not a person in sight to see in all directions EVER and it is just bliss..
As you can see this cute 'bugger' thinks so too with a wink to boot..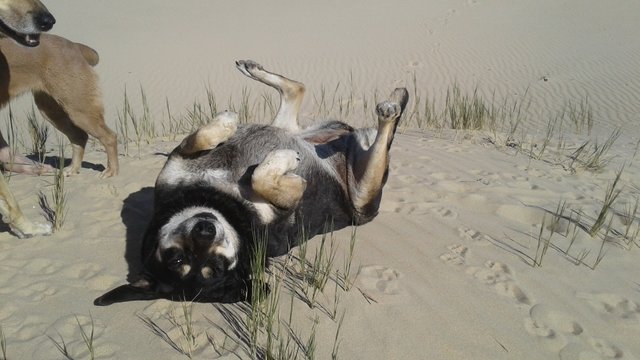 Bluest of blue clear skies South Africa Style, here we have the animal whisperer @quailbreeder doing what he does best!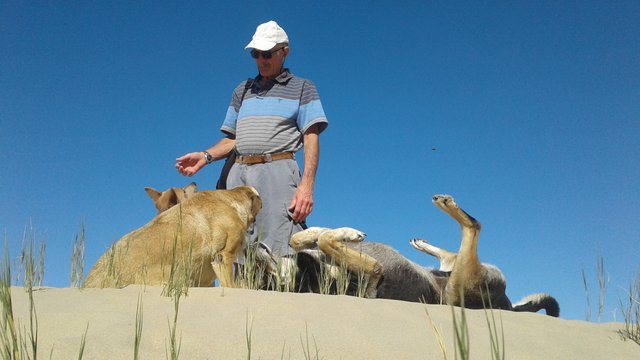 A nice action shot..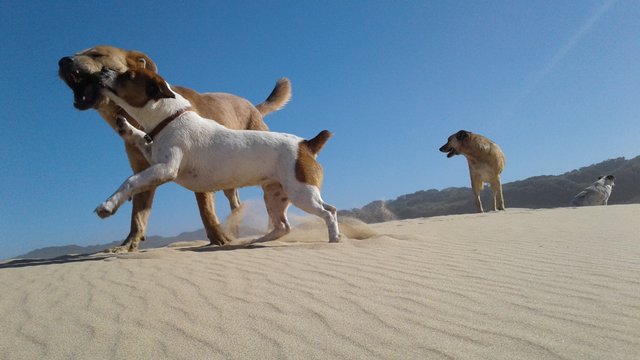 Here they were doing a proper pose for the camera!!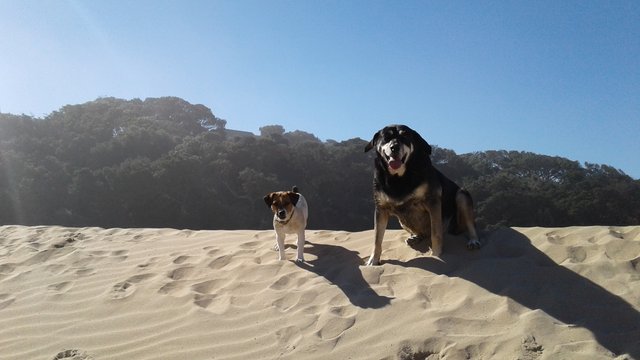 I took quiet a few pics (as I do and this is the best of them) Few nice shots of the dogs in rather funny 'poses'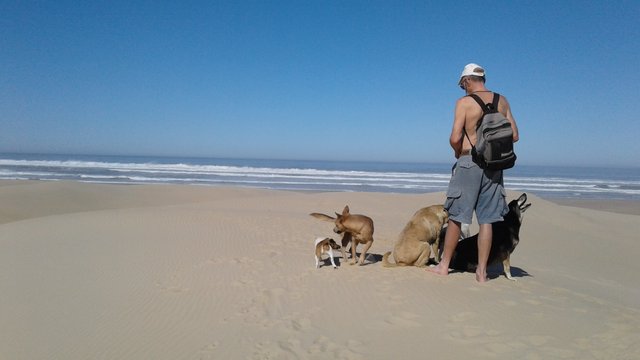 Not a bad backdrop eh ?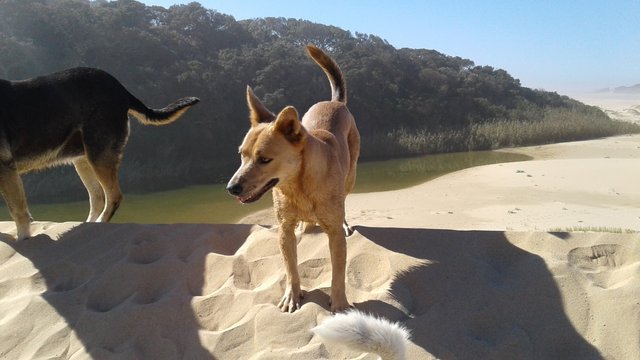 Best friends for life? Doesn't look like it based on this pic, it was all just 'fronting' for the camera ;)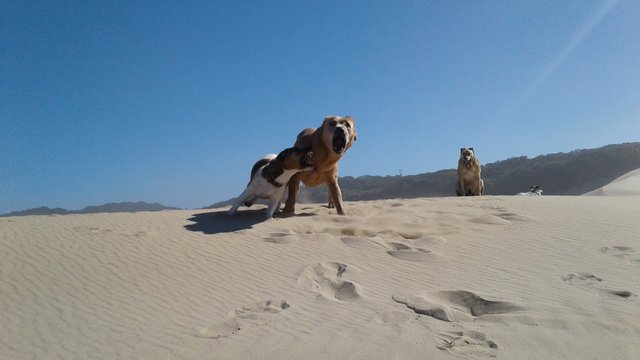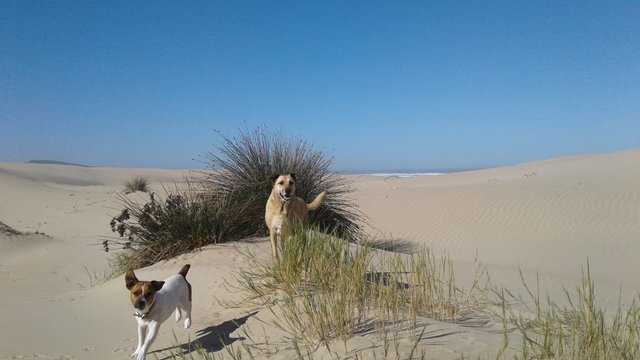 Uhmmmm, dogs been dogs ;)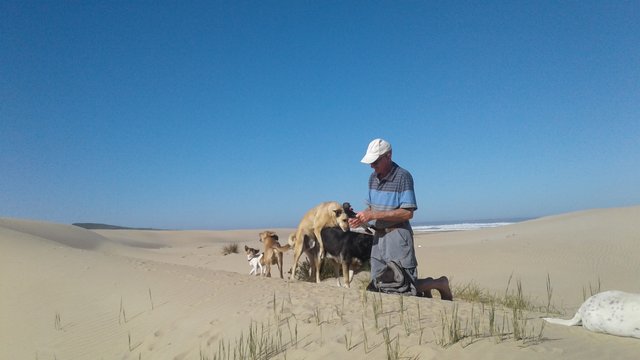 Have you ever considered coming to South Africa well if ever you do these amazing beaches are just one of the many attractions to be enjoyed here!
Cheer$;)