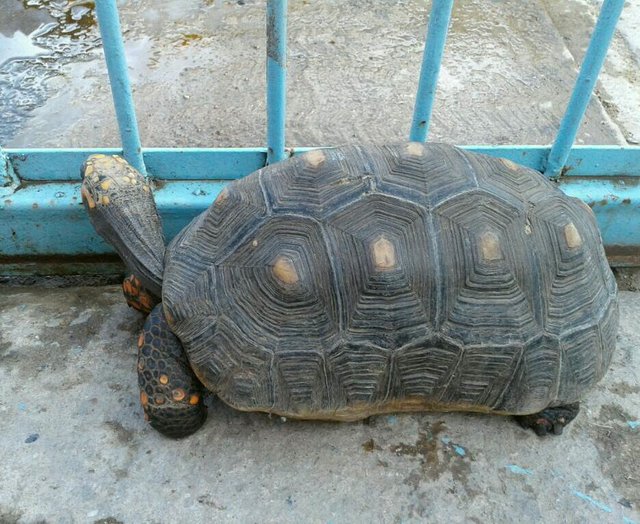 "Hello and happy beginning of week, today for the tag #animalphotography I want to share this terrestrial turtle or as it is known in my country "Morrocoy". This is a small but big and very heavy little friend, my little daughter went to visit her aunt's house and this is her pet."
...
My daughter learning to feed him.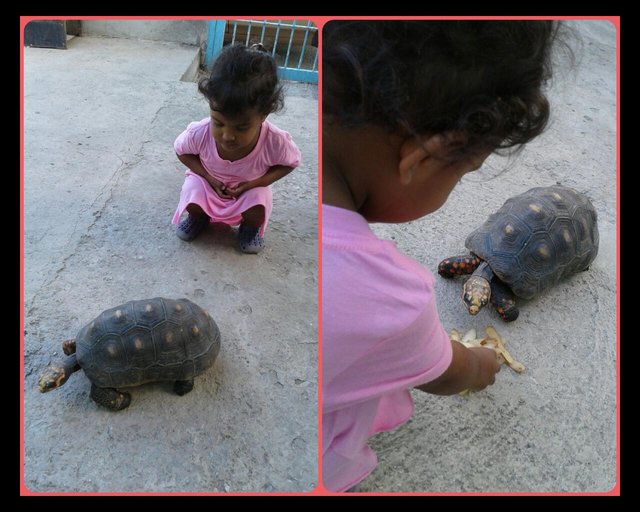 This was my entry for the animalphotography contest hosted by @photocontests and sponsored by @juliank

This photo was made with my Samsung Galaxy J1 LTE.

It's all for today Steemians friends
Until another chance.
@cinefilo thanks you for your continued support !!!
All my works are made only with my Samsung Galaxy J1 LTE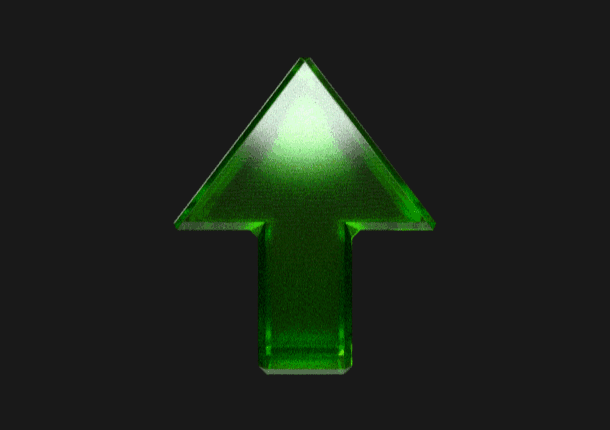 UPVOTE