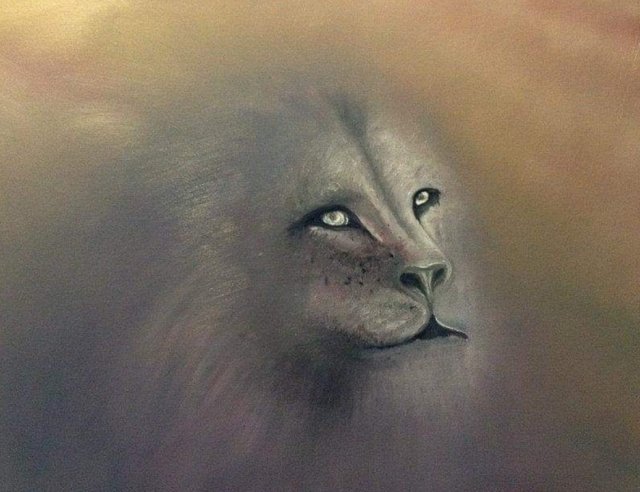 A step by step process of a lion head painting on a canvas panel from sketch through to the final picture. I wanted to try and paint what a ghost lion would resemble likening it to something along the nice side of a spirit that would travel on the winds protecting the last of its kind. I consider how these poor beasts have been unfairly hunted down to the near end of their existence. Wild and free!!!
Pre final blend with fan brushes.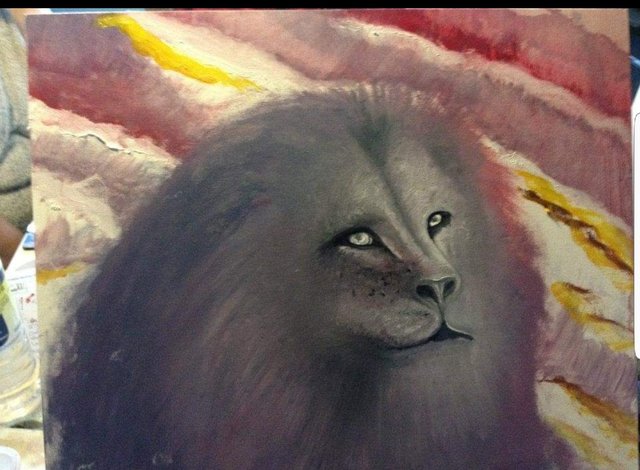 Colour introduction background wet in wet.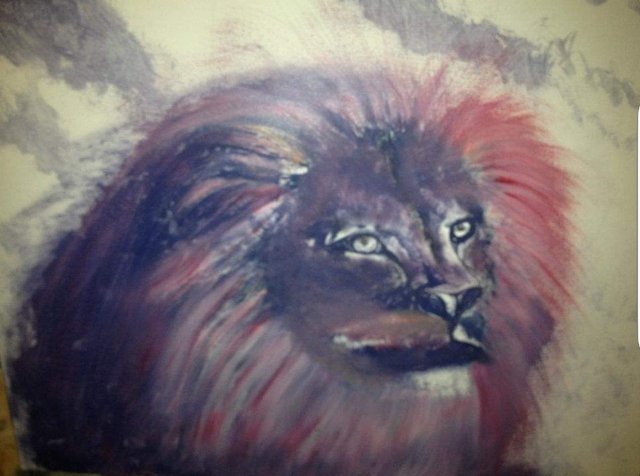 Colour and contrast on subject.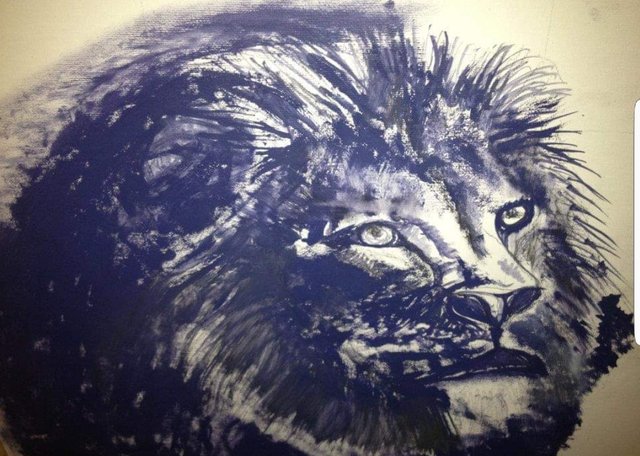 Base painting (under painting)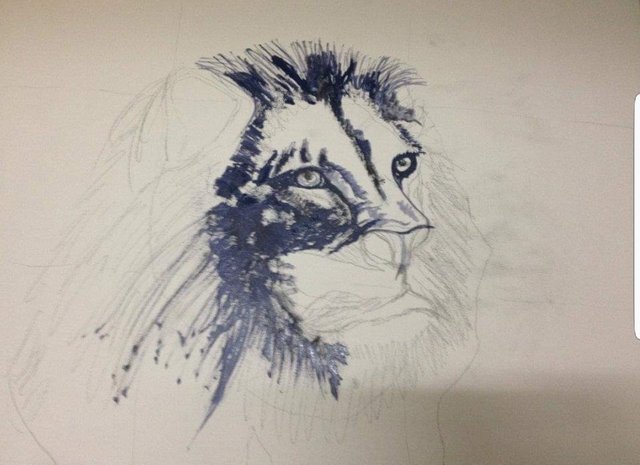 Initial sketch and outline with thinned down paint.