Hi, steemit friends. How are you all? Hope so all you are great with great health. Today I am here with a new topic about peacocks.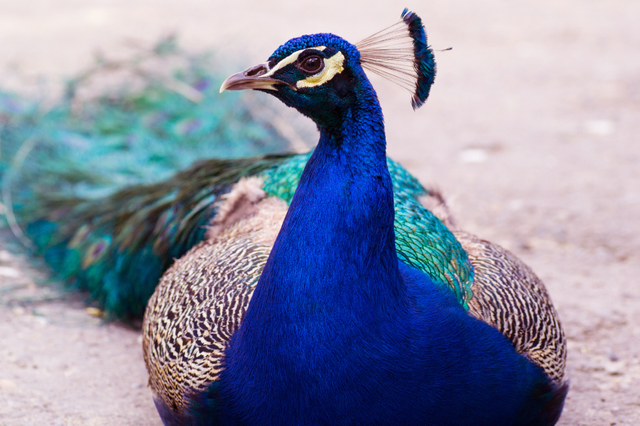 1.Only the males are actually "peacocks."
The set term for these birds is "peafowl." The males are "peacocks" and the females are "peahens." The children are called "peachicks."
2. A family of peafowl is named a "bevvy."
A collection of the birds is also occasionally called an "ostentation," a "muster," or even a "party."
3.They are not born with their attractive tail feathers.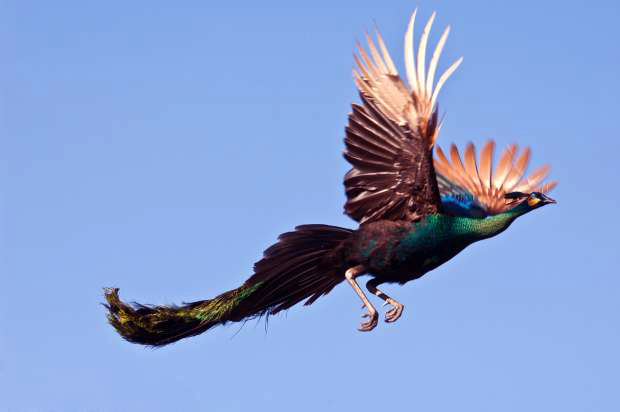 The male peachicks do not start rising their showy trains until around age three. In fact, it is hard to tell the sex of a peachick since they are nearly identical to their mothers. At about six months, the males will begin to change colour.

4.They don't have to be killed for their feathers.
The peacocks shed their train each year after mating season, so the feathers can be met and sold without the birds coming to an injury. The average lifespan of a peacock in the wild is about 20 years.
5. They can fly, despite their massive trains.
A peacock's tail feathers can spread up to six feet long a makeup of about 60 per cent of its body length. Despite these odd proportions, the bird flies just fine, if not very far.