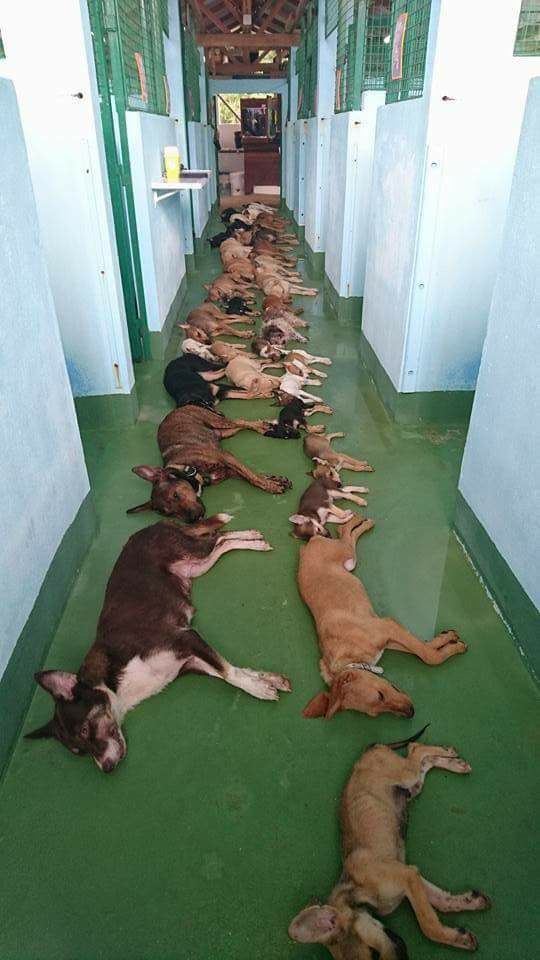 source
Take a good, hard look at this picture.

This is just ONE euthanasia day in ONE shelter.

This happens everyday in shelters all over this country.
These dogs were once pets. They were the products of "accidental" litters. They were the "free to good home" puppies posted in every online yard sale group. All of them had a story, and none of them deserved to have their stories end like this. Shelters cannot kill what they never receive, so please, I'm begging you, spay and neuter your pets.
-- Cj Barrilleaux-Badger
Owner-operator at Barking Mad Animal Rescue
for Sabine County Texas
is a primarily a Large Dog Rescue operating as a No Kill Shelter.
Barking Mad Animal Rescue, LLC is an incorporated 501(c)(3) non-profit run by unpaid volunteers,with federal registration and State of Texas registrations and tax statements on file with these agencies for public disclosure.
Brace yourself before reading her Facebook newsfeed
This is only one of many horror stories that really happen in our world:
Petco left animals to drown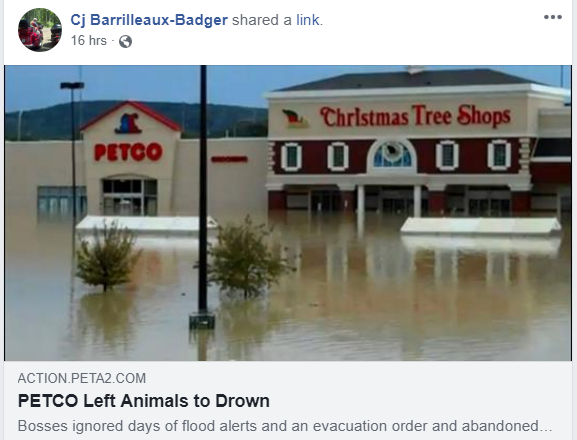 Barking Mad Animal Rescue's Mission:
Build kennels, lifetime runs, adequate shelters for rescues & "Lifers"
Bring Low Cost Spay & Neuter & education about the benefits.
Enact animal welfare laws.
Return lost pets to owner via a county wide microchipping program.
Programs for the elderly & economically depressed to allow them to keep their pets in good health.
Free dog boarding for natural disaster victims.
Urgent tags for animals in high kill shelters.
Cruelty Investigations in cooperation with our county sheriff's dept.
Call (409) 457-6495
m.me/barkingmadanimalrescue
barkingmadanimalrescue@gmail.com
http://www.barkingmadanimalrescue.com
Founded in 2014
I'm sorry/not sorry for the horror show
but we need to see and know and act.
Pay attention to animals in your community.
Much of the abuse is behind closed doors, but sometimes it's there for all to see.
We just have to see.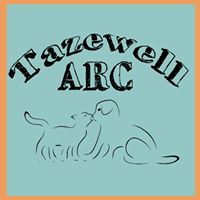 is right here at Steemit, if anyone can donate to a Virginia no-kill founded by @rhondak.
Mission

Tazewell ARC is a 501c3 animal rescue in Southwest Virginia.

Our goal is to save as many dogs as we can from the high kill climate of Deep Appalachia, and to fight for their right to live free of pain, sickness, fear, hunger, thirst, and cruelty. We focus on transport over adoption and have rescue partners in New England states who, together with our tireless volunteers on the ground in Virginia, work to save hundreds of dogs every year. We place a strong emphasis on spay and neuter and believe it is the solution not only to pet overpopulation, but the disregard for life that goes along with it. We're striving to provide low-cost spay/neuter options for our community in hopes of reducing stray populations and municipal shelter intake.
CONTACT INFO
m.me/tazewellanimalrescuecoalition
rescue@tazewellarc.org