Meet Mr. Facé.. That's Beard Facé to you!
A couple of months ago, my partner and I were feeling lonely in the apartment, and decided to get a pet! Honestly, we started off wanting a cat or a big dog like a husky/Samoyed, but after a bit of debate and a lot of research, we settled on a Bearded Dragon. I know it's strange to go from a dog or a cat... to a lizard. But given we're apartment dwellers, sacrifices were made (by my partner that is - I had always wanted a lizard or a snake as a pet :D).
INTRODUCING!!!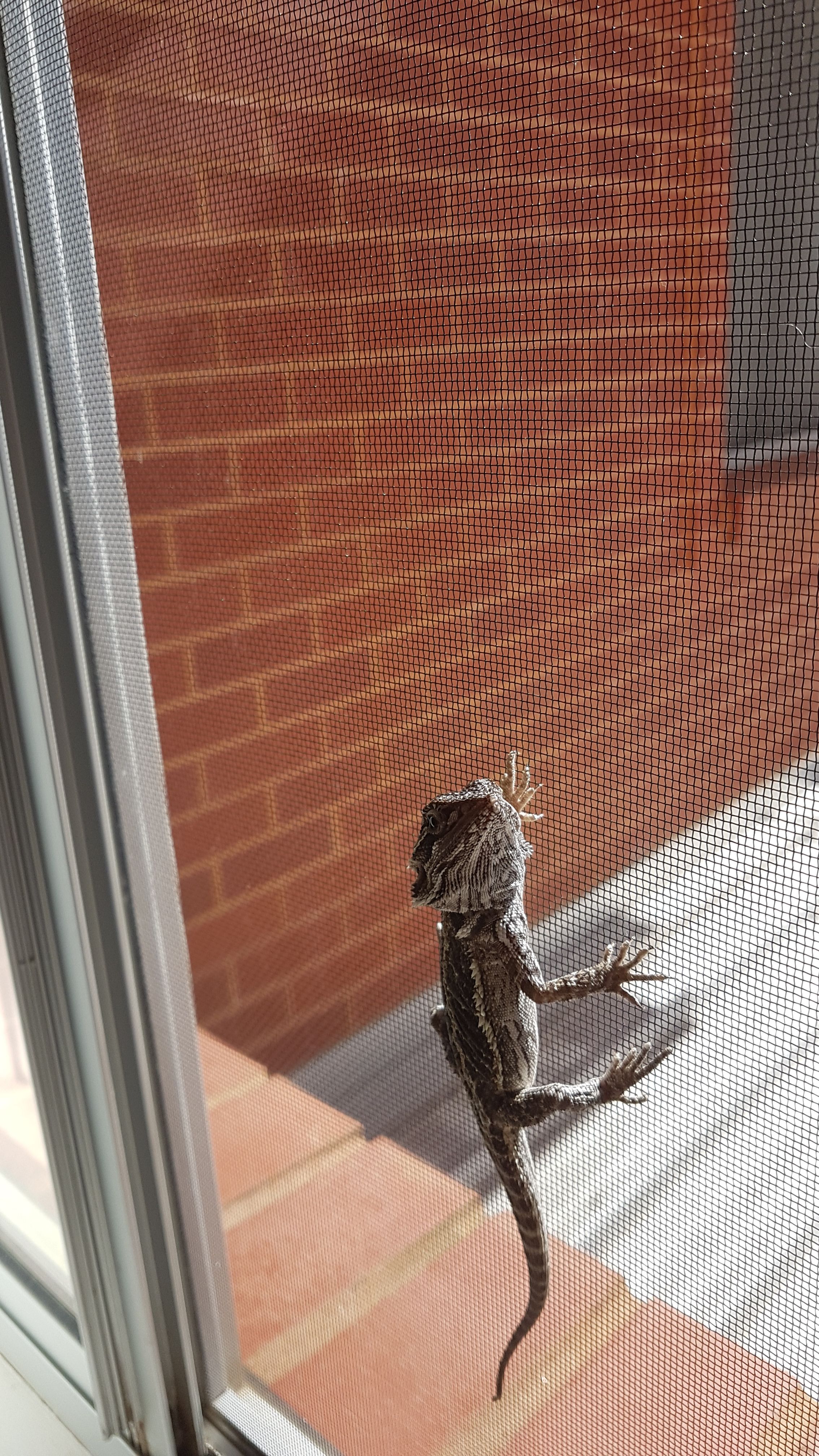 MR. FACÉ (as in Beard Facé from Scrubs the TV show)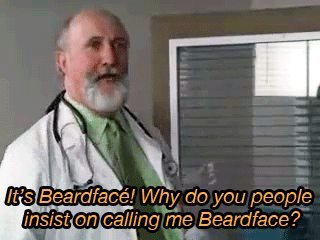 Now honestly my girlfriend hated him at first, but after some time... The two of them started to bond.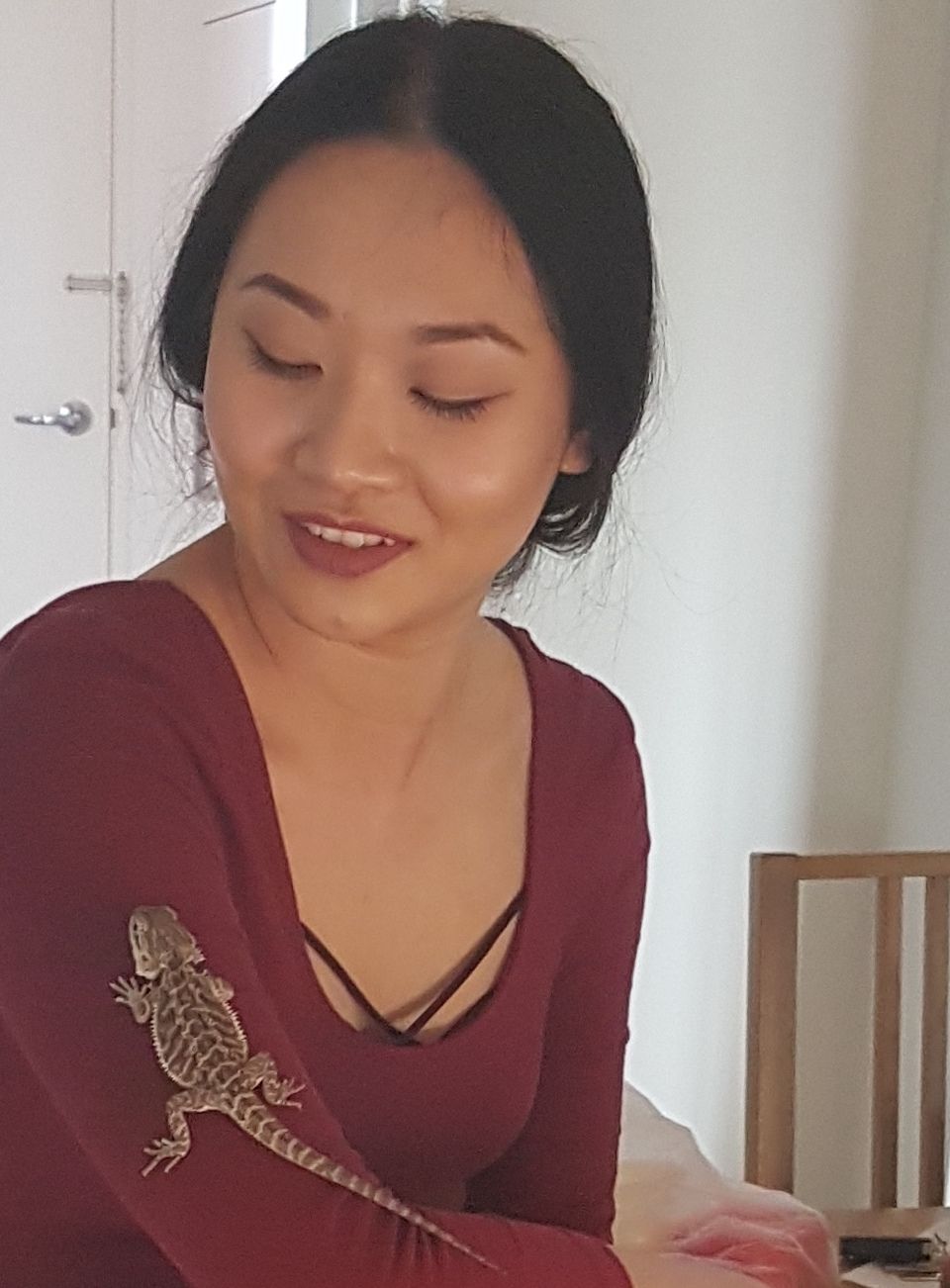 Since then, he has become way friendlier to everyone who touches him, we even found out that he loves... fluffy things? He will sit there and sleep on you for hours as long as he's in something fluffy?.. hes definitely a strange lizard haha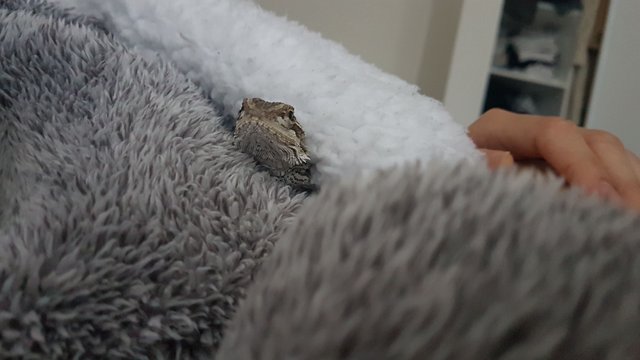 Anyway, I will try to update you guys about him as he grows up. But honestly, its been great having him as a pet. While I'm not going to be taking him on a walk anytime​ soon, I wouldn't​ trade the little guy for the world.
Have a good one Steemers!
Good Night!