A cat is a funny pet.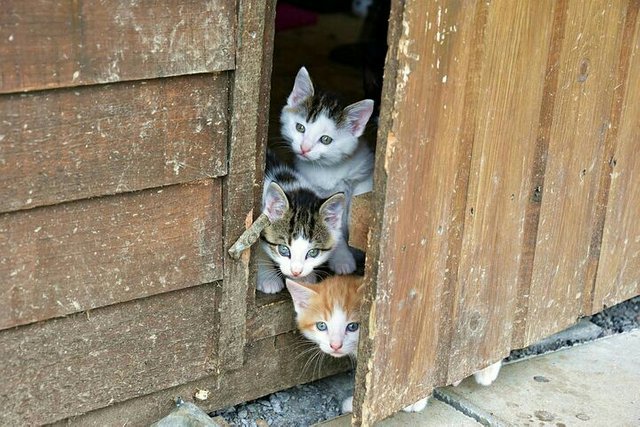 Hallo best friend stemians lovers ..
May be healthy and always in the protection of the omnipotent god. My post this time will share the photo of funny and simanis the cat animal.
Cats are very adorable animals, funny and spoiled also attract all the attention of people. Many people do not like cats because of their fierce behavior and like to eat anything in the house, but many also want to maintain it.
Who does not want to have a cat with a face and an adorable manner. Idol cats are among the animals because many want to keep them. Basically keeping a cat is very easy, more efficient and easier to care for than any other animal of its size.
Village cat is more receptive to all kinds of food and more nimble in behaving, even if forgot to close the food in mejs, then jagan wonder if the food tetsebut rushed cat then eat it first.
So from @alika, if there are many shortcomings in my story and writing please apply it. Do not forget to leave a positive comment, throw away the negative ones. We are friends here.