How to install an application on an Android device without Google Play Store?
Thomas wants to install an application on his Android device, but he cannot find it in the Google Play Store. However, he knows that the application exists, and thus, he wants to find a way to install the program without having to find it in the Google Play Store. How can it be done?
Certain programs cannot be found in the Google Play Store. Other programs are licensed and allowed to be in the Google Play Store, but they cannot be downloaded from everywhere. For example, lots of TV networks have their applications hidden in other countries as a part of their geo-block. This is true about the ITV Hub application (used to watch ITV in the UK), it is true about the 9Now application in Australia and lots of other similar application.
Thomas is quite angry with this, and he wonders what he can do to fix the problem. How can he download and install a program he cannot even find in the Google Play Store?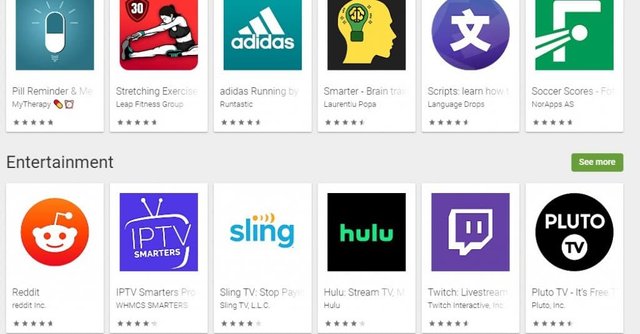 How to install an Android program that cannot be found in Google Play Store?
Thomas discovers a way to download and install Android applications without using Google Play Store
Before you continue, Thomas wants to warn you. Downloading applications from so-called unknown sources can be dangerous, so make sure to download applications you know from sites you trust. Anything else can risk your Android device and your safety and privacy.
Thomas has found a site he likes a lot. It is called apkpure.com and here he can download so-called .APK files. APK is an abbreviation for Android Package, and here you can find packages/programs for Android. There are lots of similar APK sites out there, but this seems to be the one with the least pop-ups and the easiest process of downloading content.
There he searches for the applications he wants to download, and he can easily download them by a few clicks at his screen.
Do you trust this source?
After Thomas had downloaded the first application, he gets a bit scared. The telephone asks him if he wants to install this program? It comes from an unknown source and it can be dangerous. In fact, he has to change some settings on his phone (in the developer settings) for it to work. Luckily, he trusts the site, so he changes the settings and installs the program.
But, where did the program go? After installing it, he cannot see an icon for the new program on his desktop. What happened? Well, when you install programs like this, they normally end up at the list of applications, but it isn't automatically added to the desktop of the device. To find the app easier later, Thomas quickly drags it to his desktop as well.
Now he can run the application, and he has found a method he will use many times in the future as well to install Android programs on his device without using Google Play Store.
---
Has Thomas helped you with his instructions? He has helped himself and he feels very happy about it. Should you have any questions for Thomas, write a comment and let him hear what is on your heart!
---
Posted from my blog with SteemPress : https://www.thethomasstories.com/how-to-install-an-application-on-an-android-device-without-google-play-store/
---