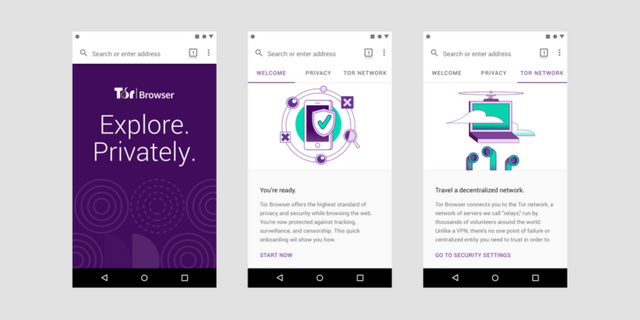 Tor Browser with the alpha version on Google Play
For years, Android users have been able to connect to Tor Network through Orbot and browse through Orfox. Now everyone with Android will be able to take advantage of the security and anonymity offered by Tor through a new package, Android Police reported. The first alpha version of Tor Browser is now available in the Play Store, and we expect the connection to the Tor Network to be easier with time.
Tor is a globally encrypted network that spends your Web traffic across locations all over the world, keeping you anonymous. Tor Browser is based on Firefox v60 and blocks tracking elements from sites. It allows you to access sites and services that are not available from your country.
The new Tor Browser is certainly the easiest way to connect to the Tor network over your phone. But as it is still alpha, it also includes a number of bugs and inconveniences. You will still need to use the Orbot proxy application. At a later stage, this functionality will be added directly to the browser. We expect the final version of Tor Browser to appear in early 2019.
---
source - digi.bg
image source - pixabay.com