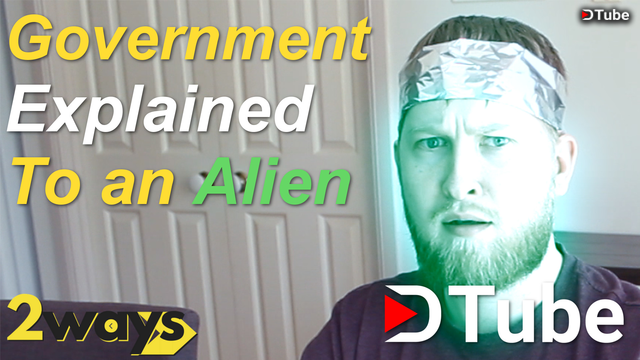 ---
Government explained to an alien. Breakfast with Borko Episode 01.
---
Visit us here - http://2ways.org
Support here - http://patreon.com/2ways
Follow
Facebook - http://facebook.com/2ways.org
Twitter - http://twitter.com/2waysDOTorg
Busy - https://busy.org/@twoways
Minds - https://www.minds.com/2ways
Watch
Dtube - https://d.tube/#!/c/twoways
Bitchute - https://www.bitchute.com/channel/2ways/
YouTube - https://www.youtube.com/channel/UCHrG...
---
About 2ways
The home of Voluntaryism.
We aim to make lighthearted entertainment that questions statism.
We also want to teach other Christians how the bible leads to a political expression of Voluntaryism.
---
Music by Incompetech
https://incompetech.com/music/royalty...
and Broken Elegance
https://soundcloud.com/brokenelegance/
---
▶️ DTube
▶️ IPFS