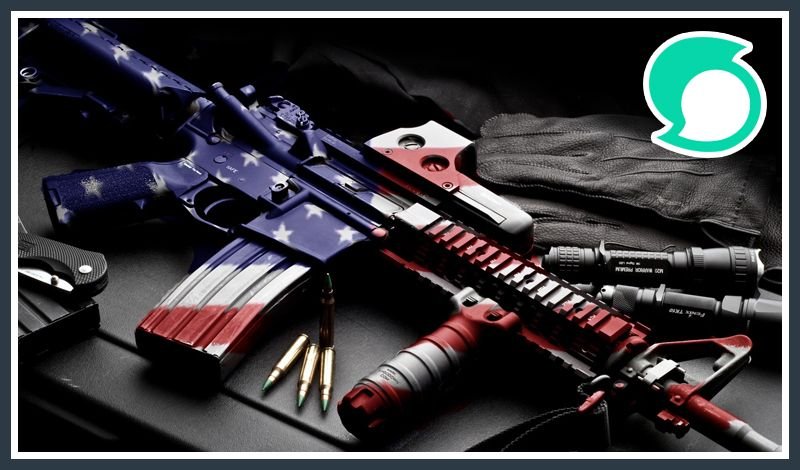 Image Source
In the wake of another shooting, the statists are back with their broad-sweeping statements about what humanity as a whole needs and doesn't need, then using these statements to beg for more government regulation.
Some will confine their statements to specifics, like "no one needs an AR-15" or "no one needs [this or that feature, magazine size, etc.]." Others speak less specifically and claim that "no one needs any type of gun."
This sort of statement isn't just found in the gun control debate. Do these statements look familiar?
No one needs 3 houses!
No one needs to earn seven figures a year!

Let me ask a couple of questions in response:
Is need a fair metric for morality?
Is lack of need a reasonable justification for the use of violent force?
First, I'll elaborate on question number one:

What does "need" mean? A need is a requirement. But that definition demands a subject: a requirement for what? I need a gun in order to own a gun. I need a gun in order to hunt with a rifle. I don't necessarily need a gun in order to survive.
Is that what they mean when they say "no one needs a gun"? That it's not essential for survival? Well guess what, no one needs anything other than the basic essentials for that. You don't need a house, you don't need the convenience of grocery stores, you don't need art, you don't need music, you don't need the internet, you don't need the ability to read... I could go on and on.
There's no logic to making need a metric for moral judgements.
If you're scratching your head over question number two, I'll elaborate on that for you too:

If you say I don't need a gun and the government agrees with you, here's what will happen:
Government makes guns illegal.
Government creates some type of program to confiscate all guns.
Government enforces confiscation program through threats of fines and jail time.
Government punishes resistors by acting on their threats.
Government violently oppresses and even kills anyone who attempts to fight back.
My example is of a broad illegalization of all guns. But the same logic applies to any regulation. Don't try to say that government actions are not violent. Everything they do is backed by the threat of violence (arrests) or extortion (fines). And if you resist, they will make that violence into something more than a threat.
Is lack a need a rational and just cause for this kind of force?
---
I've got a few statements that I'd like to say in response to anyone who claims that "no one needs a gun":
No one needs other people policing what they do and don't need.
No one needs an owner.
No one needs a violent ruling class.

So please mind your own business and stop trying to use violence to force your beliefs on me.
~Seth
P.S. I don't own a gun. I've never shot a gun. I don't even care about guns... What I do care about is freedom. No one has the right to tell anyone what they can and can't own.