---
The following was written between classes sometime in 2015, during my time spent working in the Japanese public schooling system.
There was a boy in the English class I just taught, who had just received his graded test from last week. He had failed. He said:
「やっぱり、英語ダメだ。」
"That's what I thought. I'm just no good at English."
This boy is a very clever guy, and I couldn't help thinking what a shame it is that now, because of this essentially arbitrary and stupid test, he believes that learning English is not an option for him. I wanted to tell him, Hey! You can do this! You can watch some movies and get a dictionary and get good at this if you want to, and not worry about all these flies buzzing in your face.
Schooling.
Compulsory schooling. A totally backward and stupid institution, designed to prepare masses of humans for factory labor. Taking very bright lights and turning them down, convincing them that to burn at full glow would be similar in form to some sort of inconceivable or blasphemous endeavor, which should not be thought of, let alone spoken of or tried.
~KafkA
!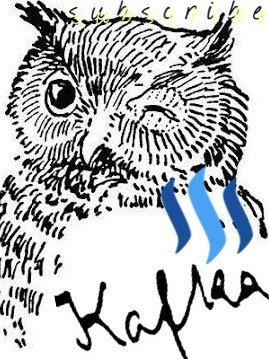 ---
Graham Smith is a Voluntaryist activist, creator, and peaceful parent residing in Niigata City, Japan. Graham runs the "Voluntary Japan" online initiative with a presence here on Steem, as well as DLive and Twitter. (Hit me up so I can stop talking about myself in the third person!)