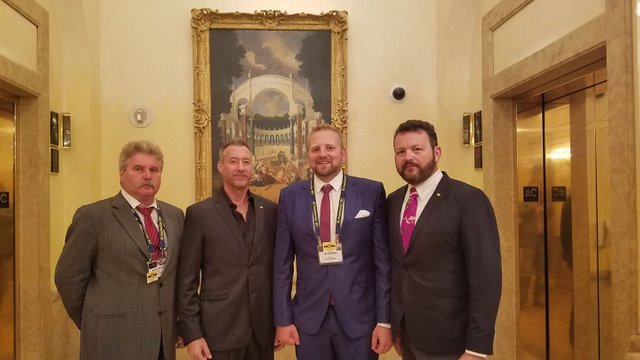 One of my most popular posts here on Steemit was nearly a year ago and called, Why I Left Canada and Became A Citizen of the Dominican Republic.
In it I detailed how I had become a citizen of the Dominican Republic after ten years of residency (despite being told it would be 2 years when I began... which is very normal) and how I was glad to have an option beside the citizenship forced upon me at birth by Canada along with millions of dollars in extortion.
The Dominican Republic (DR) was a step-up from Canada as they extort their own tax slaves a lot less if they happen to make most of their money outside of the country... but I was still a tax slave.
That's why I was thrilled when this year I was not only bestowed with citizenship but even given the title of a diplomatic ambassador for the freest country on Earth, Liberland!
Liberland's President is an anarcho-capitalist and he intends for the country to be as ancap as possible while still meeting sufficient criteria to be recognized as a country by currently existing countries. And, one of the very ancap policies is that taxation in Liberland is completely voluntary.
It's actually an incredibly exciting and ingenius way of forming a country and will serve as a beacon of freedom to the rest of the world much the same way America did hundreds of years ago but not any longer.
I had the opportunity last week at Freedomfest to sit down with the President of my country, Vit Jedlicka, where we discussed how phenomenally well Liberland has been progressing and the exciting prospects for its future.
You can see it here:
Liberland is located between Croatia and Serbia and I am hoping to visit my motherland in person later this year!