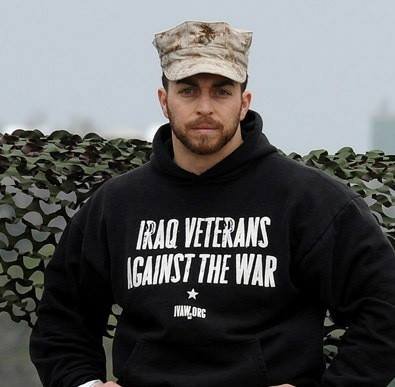 Today I listened to a podcast. The person hosting was asked if he supported Kokesh. In a very snarky and dismissive tone, the host replied that he would support Kokesh for vice president. I could hear a small pop in my brain from the strain of rage and disbelief. Not because he dismissed Kokesh running. No. Because of how insanely ignorant his comment was.
Something that you have to understand is, Kokesh isn't running so that he can be president. He is running to dismantle the presidency and the federal government. Read more about this here. That being said, there is no point in Kokesh being a vice president. Sure he's smart and effective and do a better job than most, but that isn't what this is all about. If you think that Adam Kokesh should be a vice president or a president... you've missed the fucking point by a mile.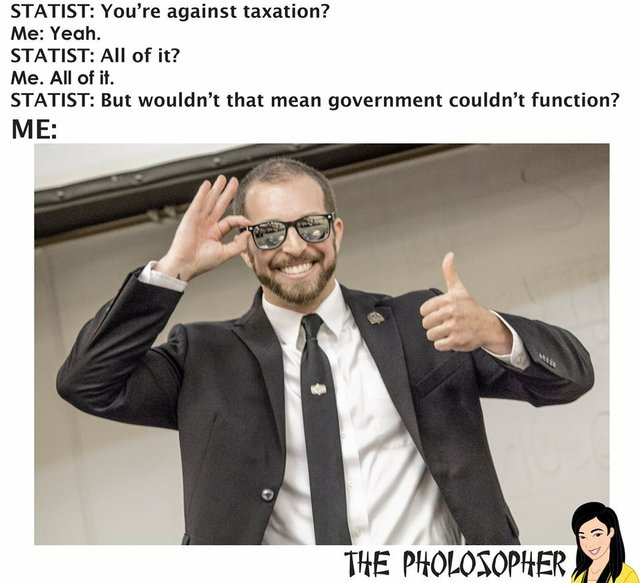 To my next point, I'm a badass. I get shit done and it radiates off of me. I make a point of facing my fears as soon as I realize that I have them. Yet, I'm fine with admitting that I am way to big of a pussy to do what Adam does. Let me tell you why.
Adam does and has put his head on a chopping block just to prove a point. The man will stand up to the federal government like most of us would stand up to a neighbor digging in our toolbox uninvited. He's not doing it blind, either. He knows good and well what he's doing and all the horrific radars he is now blipping on.
The reason why he does it is what messes with my head the most.
How many times have you heard someone ask you, "oh yeah? and what exactly are YOU doing about it?"? I hear it all the time and would reply that I educate myself and spread contrary thoughts in statist echochambers. I felt pretty good about this answer.
The reason Adam does it, from what I've heard of him, is simple. Who else is going to do it. It's pretty much that simple. A job needed doing, he figured out how to do it, and then he set out to do it.
I don't know what you know about Adam, but he's just your run of the mill, witty, veteran dude. He's smart, but more so he's fiercely loyal to doing the right thing (which is why he's taking this shit storm on). The man gets shit on and kicked down in horrible ways, but struts out to meet the new day with a pressed suit and a smile.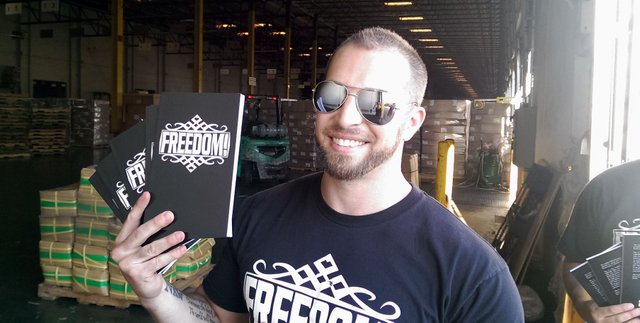 I guess the reason I'm writing this last part is because I know he won't write it himself. He's just not that kind of a guy. He's doesn't have time to gloat due to his time writing, helping others, and staying to the task no matter what is thrown at him.
I think too many people don't know the truth about Adam. That he's not running for presidency or applause. He's just doing what he knows he should so that you can be comfortable rooting from the anonymous sidelines. He knows the trolls will hate. He knows the media will scoff, and the statists will probably just make shit up.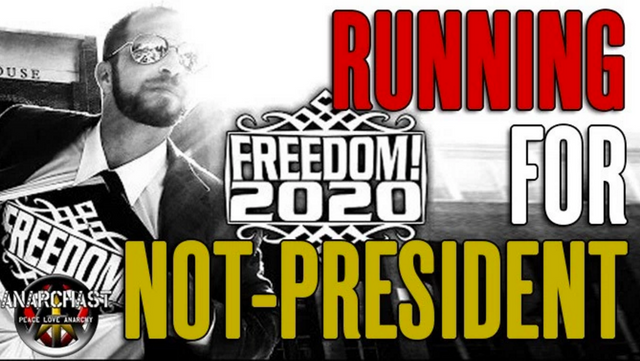 What you need to know about Kokesh is... it's not about Kokesh. He's just a guy with balls. It's about the message. It's about the legal takedown of your slave masters. He just volunteered to put his dick in the blender to get the message out there.
If he can take up such a mantle as spearheading the responsible and orderly dismantlement of the federal government, do you reckon you got the balls to help?
Prove thyself by helping monetarily or with your time. Be part of the greatest movement of modern times.