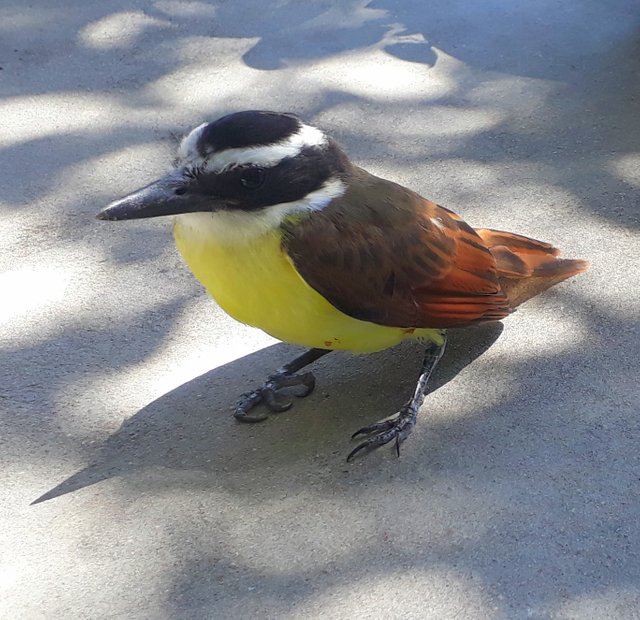 Someone was over.
We were discussing local politics.
(When is that ever a good thing to do?)
Things got... impassioned, lol.
And IN swooshes this Great Kiskadee
(monogamous, omnivorous, defensive of its territory)
to remind us which way is up.
Politics and government definitely AIN'T UP.
For too many things, though, they remain the means.
And that fact, literally, gagged me in the presence of my company,
who was playing advocate of the devil/state.
The routes, channels, mazes, and destructive gaming of it all
wrapped around my neck -- LIKE MANY BOAS -- and did try
to choke the life (of hope) out of me.
I hate having to even acknowledge the debilitating power of government,
let alone involuntarily concede to it with so many of my plans and actions.
I don't know why, but the boas took my breath today,
but only for a moment, because this Great Kiskadee
-- robed in gorgeous black and gold --
swooshed in, and let Life have the last word.
As it always should.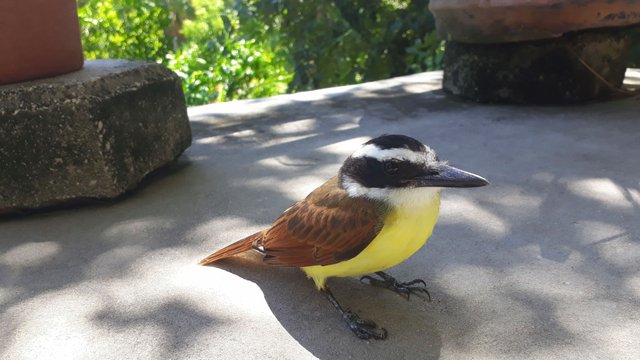 It all ended well, but the lil' guy did fly into two windows in my apartment, and stunned himself into stillness. Which is how I was able to gently scoop him up in a plate, set him on the veranda, and get these up-close shots.
A few minutes' chat about political realities
noosed my neck, and felt heavy af.
While turning my attention to this bird's well-being
-- and even to cleaning the poop-splatters he left --
instantly made me feel whole and restored.
Life. It is THE POINT.
---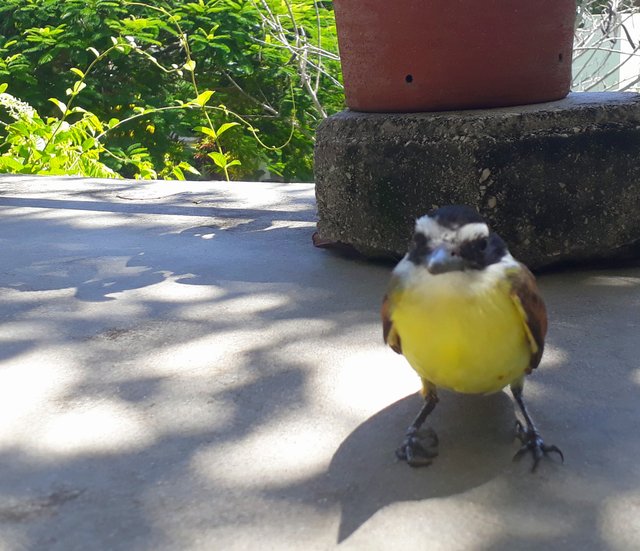 ---
---
The bird doesn't defend her song.
She just sings it.