On The Road To Freedom: Jeff Berwick And The Cash Flow Ninja Discuss The Future of Liberty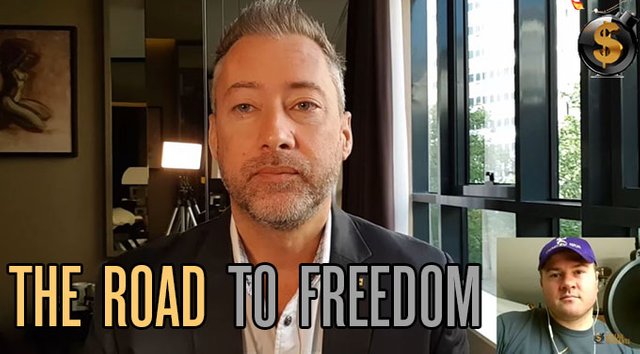 While I was in Belgrade, Serbia, last week, I spoke with the "Cash Flow Ninja" M. C. Laubscher and we had a chance to talk about several interesting topics including Liberland.
I gave an overview of my thoughts about the future of the newly formed anarcho-capitalist nation, and we talked about my ambassadorship.
Later in the interview I had a chance to touch upon such topics as; US government record deficit under Trump, Trump's wars and sanctions, foreign entanglements, state bankruptcies, how Social(ist) (In)security is a complete Ponzi scheme, the massive student loan debt bubble, and a coming US hyperinflation.
Then of course, we couldn't neglect the cryptocurrency space which is growing dramatically and currently sits at an all-time high market capitalization around $143,404,425,192.
More specifically, I give my opinion regarding the recent Bitcoin forking event and Bitcoin Cash, plus the future of altcoins, EOS vs Ethereum, and how Steem can handle massive transaction volume.
You won't want to miss every key details M. C. and I cover, so check out the full interview here:
If you still haven't climbed aboard the cryptocurrency (r)evolution, you can always check out my free four-video webinar which even comes with an offer to send you your first $50 worth of bitcoin. It's the best and easiest way to get started in bitcoin.