So it's international workers day today.
This is a holiday that the United States has made a point to erase from our collective memory and there is a reason for this.
Because they don't want you to know.
It was Chicago, and the year was 1886. There was a protest, by radical socialists, Anarchists and communists. The goal was to win the 8 hour work day.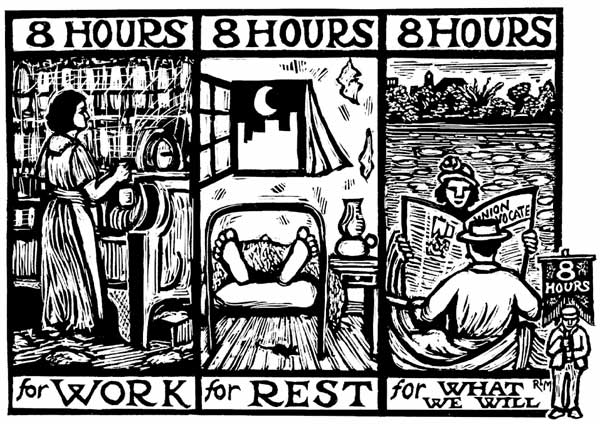 This was a turbulent time for the laborer. For too long the worker had toiled tirelessly 12 hours a day, 6 days of the week, for $1.50 a day.
It was organized largely by Lucy and Albert Parsons.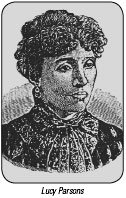 It started on may second after a day of peaceful picketing, the Chicago police attacked and killed several of the picketers.
The next day, some one responded to the police killings by throwing a bomb at the police.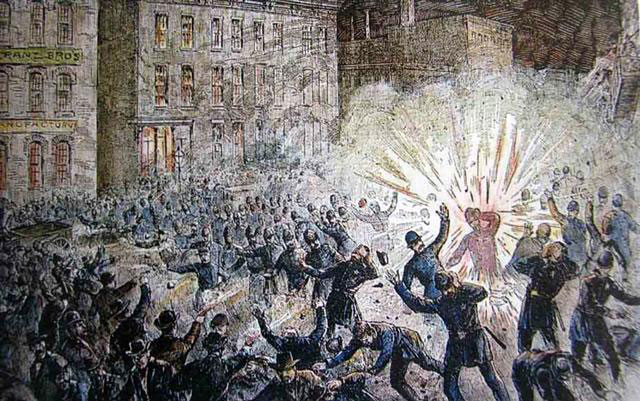 This sparked more killings by the police and Marshall law. People's houses were searched without a warrant. Unions newspapers were shut down. The true nature of the ruling class showed it's ugly head.
Authority through violence, repression of none-conformists through violence, and when the repressed retaliate, there is even more violence.
There was a trial, some say the most notorious in history.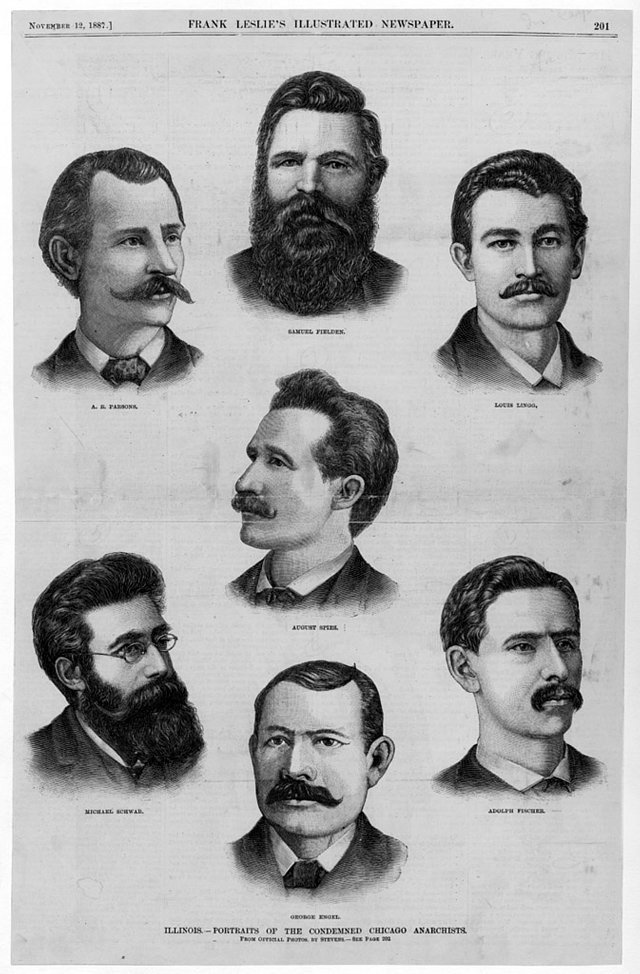 For there was no evidence presented. This trial was purely political, to shed the blood of the Anarchist.
Out of the 8 tried, 5 we're killed.
The state doesn't want you to remember those who died to improve your life. Have you ever been paid overtime? Have you ever had a weekend? Have you ever only worked 8 hours a day?
Then you have benefitted from this. Remember that. They died, so you could live better.
The martyr didn't die in vain.