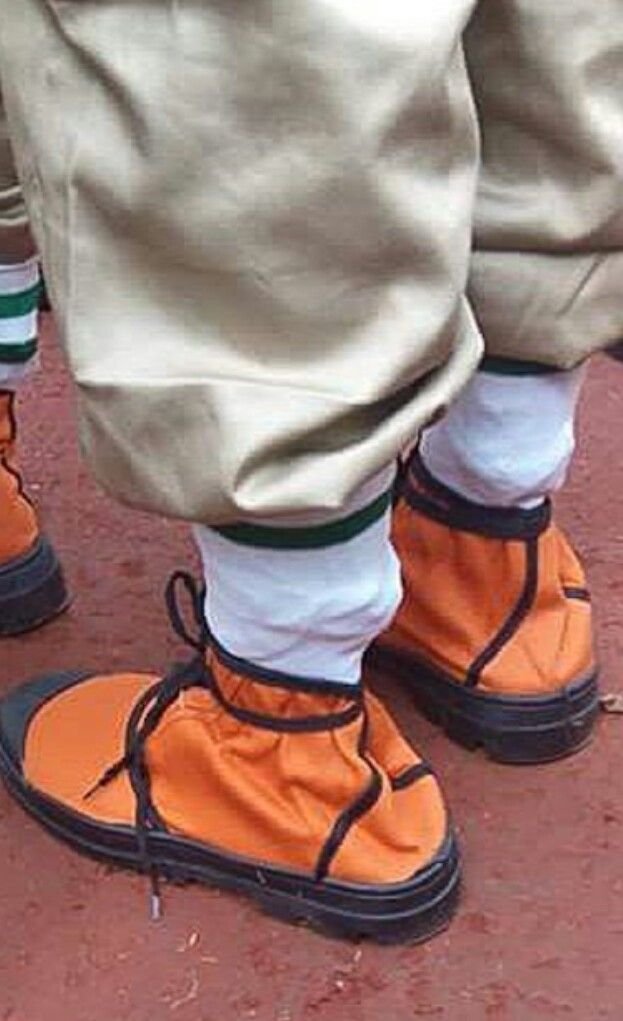 One thing about the NYSC that gets every Nigerian tertiary institution graduate anticipating is the three weeks orientation camp experience, one can keep basking in the euphoria of the moment and even forget there is something called "job hunting" after the NYSC. like every other graduates, my case was no different.
When i arrived the NYSC orientation camp at Nonwa-gbam tai, Rivers state. The first thing that took my attention was a group of friendly police women searching people's bags at the camp gate. One of them walked up to me saying " fine boy, i hope you brought your shaving clipper?" i was carried away and cut off guard by the way she addressed me so i quickly said "yes ma". She then collected my clipper and dropped in a big Ghana-must-go bag in front of her. That was when it downed on me that they where actually seizing unwanted materials at the gate. At that point i quickly rearranged my self as a sharp dude and made sure my answer to the rest of her questions was a "NO".
It was time to give the NYSC uniform to corp members on ground. I happened to be on the queue with a new friend "Casko" who was actually a sharp dude that always believed "the patient dog in Nigeria always have no bone to chew." We quickly maneuvered our way and before anyone could say "hey" ,we where already at the front of the queue. The NYSC official gave me a trouser big enough to cover the legs of the legendary popular wrestler "Yokozona" and a jungle boot long enough that could even be an over size for Hussein Bolt the 100m Olympics gold medalist. I looked at the official with anger and asked that those things be changed , funny enough he replied me with their popular slogan "go and exchange it with someone." Who on earth in this camp will want a kaki trouser and a jungle boot as big as mine? Where do i start from? those where the questions i kept asking my self while wishing i should have just respected myself and maintained some decorum while waiting on the queue, maybe the universe was trying to punish me for not doing...
To be continued.