15x Best Wine Bars in Amsterdam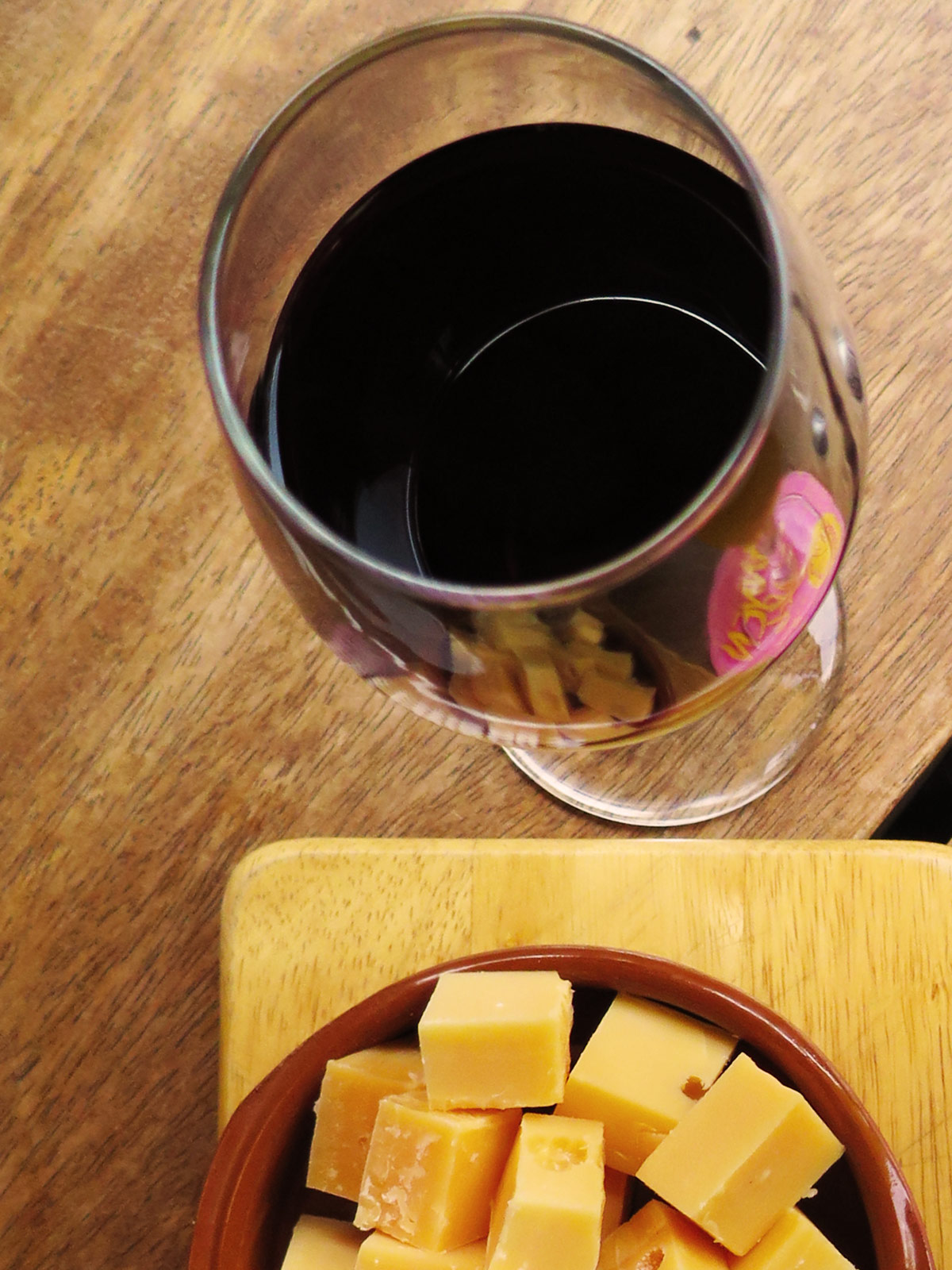 1x De Liefde
One of the hidden gems in the city, almost didn't want to write it down and keep it all to myself but hey, I'm in a sharing mood. De Liefde, translated as The Love, already proves its name right by the location in the Bilderdijkpark (the tiniest park ever by the way) which is more than lovely. Their idyllic terrace is the most beautiful place to zip wine, but if weather conditions aren't cooperating there's always place inside. Oh and the wine… the assortment exists of several South-American and European wines. If you really want to treat yourself, go for the High wine, existing of 3-6 glasses accompanied by luxurious bites.
Bilderdijkpark 1A, Amsterdam
2x Wijnbar diVino
This super cosy little wine bar and restaurant in the Jordaan can't be missed if you are a wine fanatic. They serve delicious Italian food like antipasti, handmade ravioli in a butter sage sauce, tiramisu and for some weeks now they are throwing weekly wine tasting evenings on Wednesdays at 18:30. The viticulturist will tell you all about the background of the Italian wines, paired with some antipasti.
Boomstraat 41A, Amsterdam
3x Worst Wijncafé
Haha! Worst Wijncafé. No, it's not the worst, in Dutch worst means sausage. So, not funny at all. This cafe has a vey frenchy feel to it, everything's simple but good. And it's all about the combination of wine and sausage. A lot of these sausages are actually made in their own kitchen!
Barentszstraat 171, Amsterdam
4x Wester Wijnfabriek
This wine paradise at the Westerpark is perfect for sunny days, zipping on one of the 90 wines on the Wester Wijnfabriek terrace. But on a rainy day you can have a eventful time as well, seeing they have a wine shop, wine bar, wine tasting events and a wine lab where you can blend your own wine! Check out their Facebook page for the events.
Pazzanistraat 10, Amsterdam
5x GlouGlou
Wine without additives, that's how we like it, right? All the wine is bio and pure which means you can drink as much as you want without having a hangover, woohoo! (Ok, this isn't true but the day after will be more bearable) GlouGlou is situated in de Pijp and from the inside as well as the outside has a very warm and cozy feel.
2e van der Helststraat 3, Amsterdam
6x Stuyvesant Wijnlokaal
Stuyvesant Wijnlokaal is located in the West-Indisch Huis, a 17th century monument. This beautiful place oozes elegance from the in and outside, and on the terrace you can enjoy the Amsterdam street/tourist life pass by. The menu is dazzling, as they serve about 110 different wines from around the globe, breakfast, lunch, a rich selection of bites and dinner.
Haarlemmerstraat 75, Amsterdam
7x Wijnbar Paulus
A wine bar that feels like a living room. You can enjoy a wine tasting varying from 3 to 6 (half) glasses. There are always fresh bites from the Albert Cuyp market around the corner available and in the evenings you can enjoy the sunshine on the little terrace in front.
Ceintuurbaan 348, Amsterdam
8x Bar Centraal
At Bar Centraal there are about 60 different nature wines to be found on the menu. The big terrace on the Ten Kate market is the perfect spot to watch the Amsterdam west local life. Next to that the service is outstanding and the food is appetizing, yet affordable.
Ten Katestraat 16, Amsterdam
9x Barrica Wine & Foodbar
Very cosy and off the beaten track, Barrica is inspired by all the tasty goodness from Italy and Spain. This spot brings you back to your Mediterranean holiday feeling. Expect lots of Bask tapas and (suprise surprise) beautiful wines!
Wilhelminastraat 109, Amsterdam
10x Rayleigh & Ramsay
A pretty new wine bar with a special concept. At Rayleigh & Ramsay you get a pass at the beginning of your visit, where you decide the amount you want to spend for the evening. With this pass you can tap your own wine! Next to the flowing wine they serve some delicious bites like pulpo, roasted vegetables, cheeses and charcuterie.
Zocherstraat 2, Amsterdam
11x El Hermano de Kique
In one of my favorite neighborhoods, the Spaarndammerbuurt, you can find another new Spanish wine bar. Tapas and wine, never change a winning team! They also own a wine shop in the same street, so if you are feeling inspired… you know where to go. Next to wine they also serve great Manzanilla, sherry from Andalusia. Qué buena!
Spaarndammerstraat 55, Amsterdam
12x Wijnbar Boelen & Boelen
Wijnbar Boelen & Boelen really can't be missed on this list, since it's one of the oldest wine bars in the Netherlands. It's also known as the Wijnbar and Wijnbar Amsterdam, which proves the fact it has been part of the city for ages. They have about 100 different wines and a french a la carte menu.
Eerste van der Helststraat 50, Amsterdam
13x Winehouse SOMM
A wine bar where they serve all the 65 different wines per glass. That makes life very easy, don't you think? It's exactly the vibe you get at Winebar SOMM, easy and informal. Next to that they have a magnificent menu with beautiful fish bites and dishes. Highly recommended for good vibes!
Baffinstraat 1 , Amsterdam
14x Wijnbar Paskamer
For people who like sharing! With their shared dining philosophy you are going to have a tapas like dinner with your friends at Wijnbar Paskamer. All very fancy looking and super tasty. It's also possible to have a wine tasting and a High wine with three or four glasses.
Lutmastraat 132, Amsterdam
15x Bubbles and Wines
Right in the heart of the centre you can find this pretty intimate wine & champagne bar. They serve about 50 different wines per glass and there is a widespread menu for even more wine and champagne from all over the world. There's the possibility to order a champagne or wine flight, which provides you with three glasses of what you desire. And to top it off there is the assortment of bites, like caviar, cheeses and charcuterie.
Nes 37, Amsterdam