The particle particle of the spiritual city Amritsar is a symbol of gallantry, valor, sacrifice and sacrifice. This holy town of Sri Harimandir Sahib is blessed with the blessings of Guru Sahiban, rich heritage, historical heritage and world famous spiritual place. Perhaps it will be rare that it is not familiar with the importance of this historic city. Around one lakh tourists come from India and abroad every day to see historical places like Amritsar, Amritsar, Sri Harmandir Sahib, Shree Dugriana Tirtha, Shaheed Sthali, Jallianwala Bagh, Atari Border, Kila Gobindgarh. The thing which attracts the tourists most apart from these places is Amritsar's catering.
Ambarcari Kulcha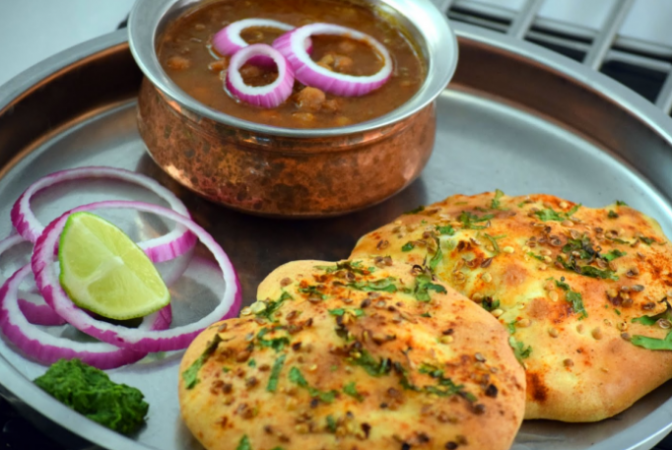 However, the potato pot is found in most places in the country, but the taste which is in Kutch of Amritsar is not so much. You must have seen the 'Ambarcii' Kulcha on your food corner in your city often. That's because Ambarrassi Kutch has its own taste. There are hundreds of shops of Kulcha in Amritsar. Even many shopkeepers prepare the pots by putting tandoori on Rehdiis. Simrajit Singh, Operator of 'Kulacha Land', who builds Ambarasi Kulcha, points out that his fourth generation is engaged in this work. His grandfather, Hukam Singh, started the business of Kulach. He says, 'After him my father Diwan Singh and now I and my children make Kulachi. Fragrance of potatoes, paneer, cabbage and onions formed from onion attracts people. With it white gram, radish and onion chutney makes it more glamorous. The Kulcha, which is made in Amritsar, is a test because the water here is sweet. In reality, the real specimen of Kulcha is found in Amritsar.
Founded 102 years ago in Sheikhupura area of ​​Lahore (now Pakistan), Keer Da Dhaba is still spreading the fragrance of his flavor in Amritsar. The lentils of the month and the waxed paranthas are World Famous in Kesar da Dhaba situated in the Chowk Passes area. For the 10 to 12 hours the fragrance of the copper pea pulses and the scent of the waxed paranthas sinking in the tandoor keeps chaotic rice fields. In 1916, Lala Kesar Mal opened Kesar da Dhaba in Shekhupura in Lahore. Lala Kesar Mal and his wife Parvati had so much shafts in their hands that they used to eat lambs in the dhaba for the months of the cooking season. Only a waxed paratha was enough to calm people's hunger. After the partition, the Kesar Mal family, including the Mul family, settled in. 'Saffron da Dhaba' got off in Pakistan, but Kesar Mal opened Kesar Da Dhaba in Chowk Passes. In the sweet water of Amritsar, the taste of the month's pulse became exquisite. Waxed paranthas too and blossomed. After the death of Kesaram, son Shori Mal took over the job
There was a time when the then prime minister himself Food was sent to Indira Gandhi by packing it here. After the death of Shori Mal, his son Vijay Kumar Kesar da Dhaba is running. In fact, this Dhabab is handling the fourth generation. The arrival of indigenous and foreign tourists in Kesar da Dhaba, located near the world famous spiritual place, Sri Harmandir Sahib. Visitors coming from large countries such as America, Australia, Canada, New Zealand, tastes the flavor of this dhab and parathas. Here waxed parathas are made from 2.5 quintals of flour per day. The pulse of the month is 1.20 quintals. In the large quantity of copper, 40 kg of pulses in a slow flame for 12 hours.
Butter Fish Corner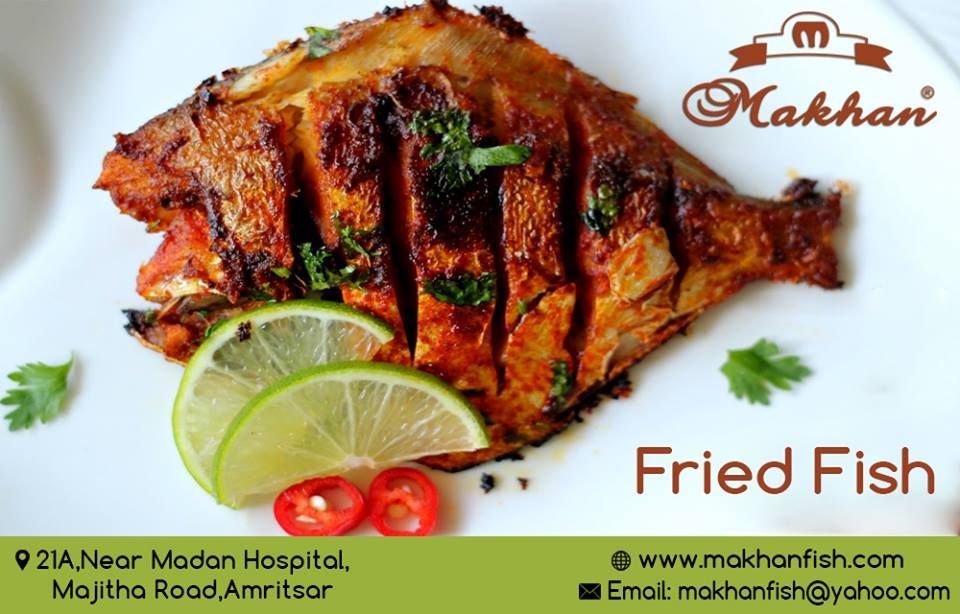 Non-veg dishes also attract tourists along with Vege. Ambarishi Phish, Fry Fish, Tandoori Fish, Ambrasi Tandoori Chicken, Mutton Tikka, Chili Chicken, Button Chicken, Malai Chicken etc. In the Fish Fish Corner located at Majitha Road, there are discussions of Ambarshari Phish far and wide. Actually, Suhcha Singh was the owner of Butterfly Fish Corner, who invented Ambarshari Phish's recipe. In 1962, Sucha Singh had prepared an amber fish. Undoubtedly, this dish was consumed in less time. Ambarrishi Fish, which is ripe in mustard oil, has reached the corners of the country today.
After Sucha Singh, his son Malkit Singh and Malkit's son Harjeet Singh and Simarandeep Singh are running this business of flavor. Malkit Singh explains that he also makes tandoori fish. If it is made somewhere else in the country, then such taste will not be available, because it is cooked in a low flame and the spices prepared with your hands are inserted. In all non-veg varieties, butter and indigenous ghee are used. The food of the people remains incomplete without the Amritasi Kebab and the Chicken Tikka. Due to the taste and quality, cine stars, politicians and officers sitting in the country's big positions also come here.
Restaurants in Rail Coach
This cabin, which looks like a train box, is actually a restaurant. This restaurant, created in a small spot located on Lawrence Road in Amritsar, has been named 'ET and Test'. There is a long list of food corners in Amritsar, but the concept of restaurant in the coach is quite different. The 40-seat coach is a fully air conditioned restaurant. Here, Indians, Continental, Chinese and Italian food are served to the people. It was made by an architect of Delhi. People also come here to eat and also enjoy the pleasure of sitting in a train coach.
Lassi is also necessary after eating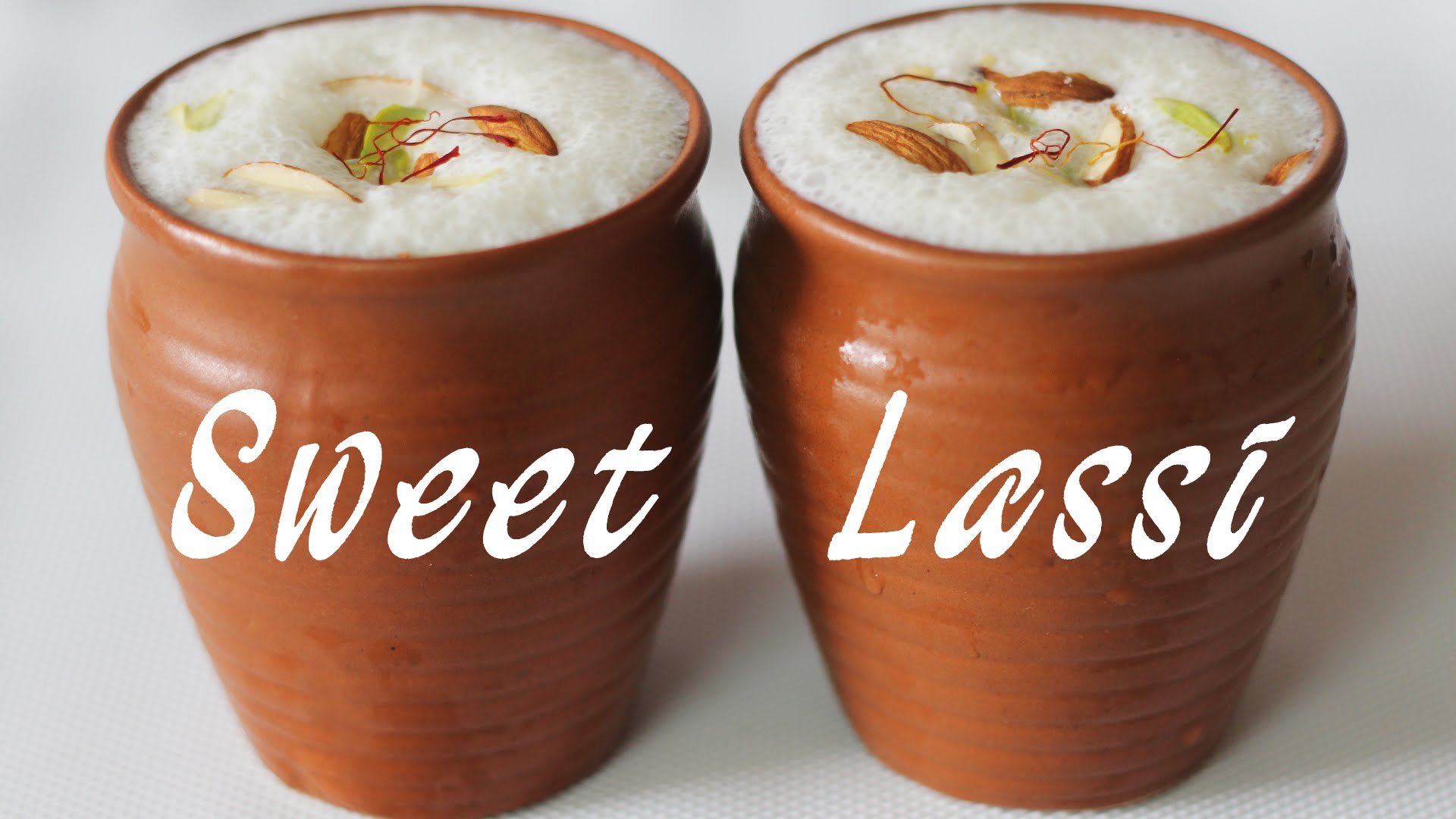 In the stories you must have heard that the rivers of milk flow in Punjab. 'Ambrasi Lassi' also has its own set of colors, with great variety of food and unique variety. Its sweet magic runs on everyone. Anyone coming to the city drinks butter and creamy lassi. Anyone who drinks lassi of Amritsar, he became convinced. Ahuja Lassi store located in Dhab Khatikan Bazar, is seen by many crowds of tourists daily. In 1957, Tarun Ahuja's grandfather Kishan Lal started a lassi shop in Dhab Khatika. 61 years later, Lassi's same taste remains intact. After grandfather, father, uncle and now he makes a lassi. Malai and butter in pure lactic milk and yogurt raise its test. Besides Captain Kapil Dev, Bollywood star Govinda and Punjab's current Chief Minister Captain Amarinder Singh, the well-known personalities of the country and abroad have flavored the lassi.
The truth is that the talk of Amritsar is different. All the restaurants, dhabas or hotels in the city get easy access to traditional cuisine of Punjab. Visitors coming from abroad are found at reasonable prices at stores like Chhola-Kullei, Jalebi, Kadhai Milk, Potato Tikki, Cholele-Bhathur, Chhat-Papadi, Matka Kulfi, Matthi Cholele and Dishhey's street-street. In this inner city based on 12 doors, if there are ten rupees in pocket then one can worship the stomach.