Hace un tiempo leí una promesa que me llamó la atención y quise adaptarla un poco para tenerla en varios idiomas (así como poder usarla sin importar el género de quien la pronuncie), el resultado es perfectible en gran medida, pero siento que no pierde su belleza en ninguna de sus traducciones.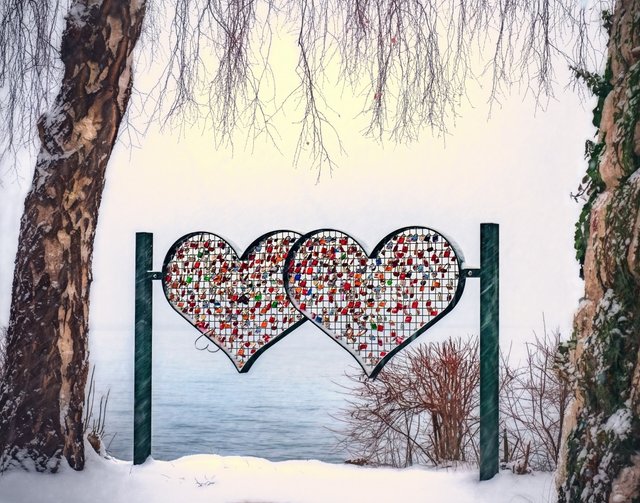 En castellano diría:
Yo te prometo...
Hasta mi muerte, a ninguna otra persona más que a ti tocaré.
Hasta mi muerte, con ninguna otra persona más que contigo hablaré
Todo mi ser, desde mi cabeza hasta la punta de mis pies, incluso mi cabello, te pertenece.
No puedo recordar los días que pasé contigo, pero eso no es importante para mí.
No conozco el significado de la palabra "Amor"...
Pero, si "Amor" significa no romper mis promesas hasta que muera...
Entonces prometo esto: amarte siempre, sólo a ti y a nadie más, hasta el día de mi muerte.
Por el honor de mi propia Alma.
El original era en alemán y la adaptación quedaría así:
Ich verspreche dir...
Bis zu meinem tode werde ich nicht berühren die Person, außer dich
Bis zu meinem tode werde ich nicht mit keinen person sprechen, außer mit dich
Alles an mir... von kopf bis fufs, sogar jedes haar auf meinem kopf gehört dir.
Ich kann mich an die tage, die ich mit dir verbrachte nicht erinnern, aber das ist auch nicht nötig.
Ich weiß nichts von dem, was man "Liebe" nennt...
Wenn "Liebe" heißt, dieses versprechen bis zum tode nicht zu brechen...
Dann versprechen ich: dich immer zu lieben, und keinen person außer dir, solange ich lebe.
Bei der Ehre meiner eigenen Seele.
Lo vi también en japonés y traté de traducirlo (espero que algunos amigos puedan corregir mi trabajo):
私は約束...
以上にプレーするより私の死は、他の人にまで。
私の死、あなたは話す他の人にまで
私の全私の足、私の頭からでも、私の毛されて、あなたの。
私はあなたと過ごした日々覚えていないことができますが、それは私には重要ではない。
私は言葉の意味がわからない"愛"...
しかし、"愛"私は死ぬまで私の約束を破ることを意味します...
その後、この約束:常に、愛だけ、他の誰、私は一日死ぬまで。
自分の魂の名誉のために。
Para facilitar un poco la lectura fonética de esta versión sería algo como:
Watashi wa yakusoku...
Ijō ni purē suru yori watashi no shi wa, ta no hito ni made.
Watashi no shi, anata wa hanasu hoka no hito ni made
Watashi no zen watashi no ashi, watashi no atama kara demo, watashi no ke sa rete, anata no.
Watashi wa anata to sugoshita hibi oboete inai koto ga dekimasuga, sore wa watashi ni wa jūyōde wa nai.
Watashi wa kotoba no imi ga wakaranai"Ai"...
Shikashi,"Ai" watashi wa shinu made watashi no yakusoku o yaburu koto o imi shimasu...
Sonogo, kono yakusoku: Tsuneni, ai dake, ta no dare, watashi wa ichi-nichi shinu made.
Jibun no tamashī no meiyo no tame ni.
Pensé que sería divertido verlo en ruso, quedo algo como:
Я обещаю ...
До моей смерти, любому другому лицу, больше, чем вы будете трогать.
До моей смерти, любому другому лицу, что вы говорите
Все для меня ... от головы до пальцев на ногах, даже волосы, твое.
Я не помню дня я провел с вами, но это не важно для меня.
Я не знаю, смысл слова "любовь" ...
Но если "любовь" означает не нарушают свои обещания, пока я не умру ...
Тогда вам обещаю: любовь всегда, только вы и никто другой, до самой смерти.
В честь моей собственной души.
Cuya lectura fonética es (espero hacerlo bien):
Ya obeshchayu ...
Do moyeĭ smerti, lyubomu drugomu litsu, bolʹshe, chem vy budete trogatʹ.
Do moyeĭ smerti, lyubomu drugomu litsu, chto vy govorite
Vse dlya menya ... ot golovy do palʹtsev na nogah, dazhe volosy, tvoe.
Ya ne pomnyu dnya ya provel s vami, no eto ne vazhno dlya menya.
Ya ne znayu, smysl slova "lyubovʹ" ...
No yesli "lyubovʹ" oznachaet ne narushayut svoi obeshchaniya, poka ya ne umru ...
Togda vam obeshchayu: lyubovʹ vsegda, tolʹko vy i nikto drugoĭ, do samoĭ smerti.
V chestʹ moyeĭ sobstvennoĭ dushi.
Para tenerlo en el idioma de intercambio comercial con el que más nos topamos en este lado del mundo, lo pasé al inglés:
I promise ...
Until my death, to any other person more than you'll touch.
Until my death, to any other person that you speak
Everything to me ... from my head to my toes, even my hair, yours.
I can not remember the days I spent with you, but that's not important to me.
I do not know the meaning of the word "Love" ...
But if "Love" means not break my promises until I die ...
Then promise you this: love always, only you and nobody else, until my dying day.
For the honor of my own soul.
Una versión en italiano, a ver como sale:
Ti prometto ...
Fino a quando la mia morte, solo tu tiaccarezzano e nessun altro.
Fino a quando la mia morte, solo tu enessun altro parlerà
Tutto il mio essere, dalla mia testa fino alla punta dei piedi, anche i miei capelli, è tuo.
Non riesco a ricordare i giorni trascorsicon voi, ma questo non è importante per me.
Non conosco il significato della parola "amore" ...
Ma se "amore" significa non rompere la mia promessa fino alla morte ...
Quindi vi prometto questo: ti amo per sempre, solo tu e nessun altro, fino agiorno della mia morte.
Per onorare della mia anima.
Y también lo pase a Frances, ese idioma en que el amor suena tan melódico, a ver como queda:
Je vous promets ...
Jusqu'à ma mort, seulement pour vous caresser et personne d'autre ..
Jusqu'à ma mort, je vais parler avec vous seulement
Tout mon être, de ma tête à l'extrémité de mes orteils, même mes cheveux, la vôtre.
Je ne me rappelle des jours que j'ai passé avec vous, mais ce n'est pasimportant maintenant.
Je ne sais pas la signification du mot "amour" ...
Mais si "l'amour" pour réaliser mes promesses à mort ...
Puis vous promettre ceci: je vous aimetoujours, juste toi et personne d'autre,jusqu'à mon dernier jour.
Je jure sur l'honneur de ma propre âme.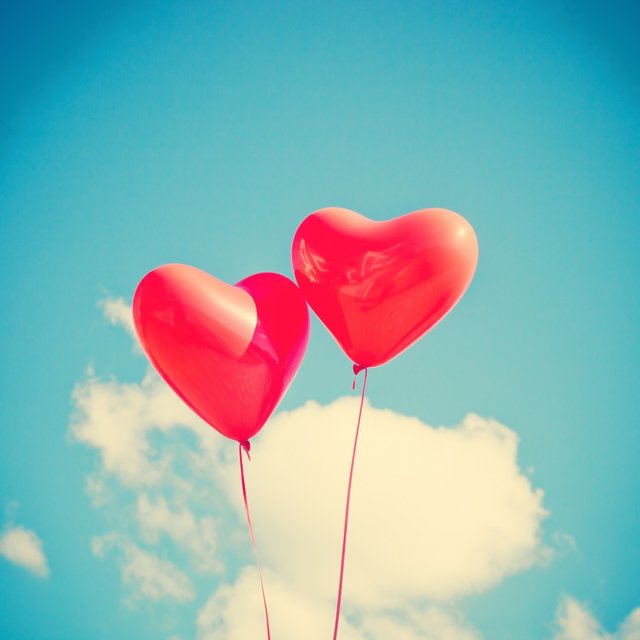 Originalmente el discurso era de Asuka Langley Sohryu en Evangelion RE-TAKE (all age), Volumen 3.
Puedes ver las imágenes del juramento en cuestión desde los siguientes enlaces de redirección: