La vera amicizia resiste al tempo,alla distanza e al silenzio....(Isabel Allende)
الصداقة الحقيقية تقاوم الزمن والمسافة والصمت...
 
True friendship resists time, distance and silence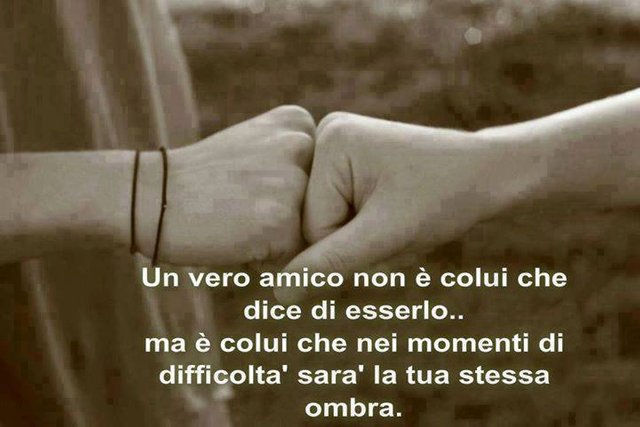 ..Ancora oggi non conosco nulla di più prezioso al mondo di una solida e sincera amicizia.
(Hermann Hesse)



True friendship .. Still today I know nothing more precious in the world than a solid and sincere friendship. ..
.. لا أزال الى اليوم لا أعرف شيئاً أغلى في العالم من صداقة صادقة ومخلصة...