AMEPAY PLATFORM: PROTECTING ALL CRYPTO BENEFICIARIES FROM MALICIOUS TRANSACTIONS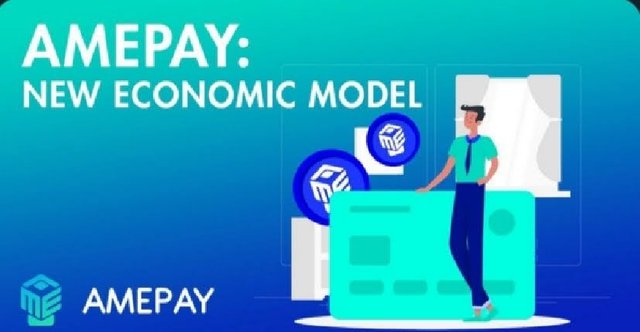 Credit
INTRODUCTION
In an ecosystem where cryptocurrencies are used, so many factors are to be considered and fixed as much as possible if making proper payment can be done with the cryptocurrencies. However, the interaction between the customers and the service providers are also important such that their transactions should be void of defaults which are commonly associated with the blockchain transactions due to the volatility of tokens and exchange issues. AMEPAY ecosystem is in position to change so many things and make all the beneficiaries to perform their transactions with ease.
WHAT IS AMEPAY ?
This platform is one that have all the stakeholders in it all having something in common and able to interact in different ways with their tokens. It is able to perform so many transactions by virtue of the kind of network it is and how it has provided solutions to the major issues of payment with tokens. The merchants, customers and also those who make exclusive payment are the ones who make up this platform and so we'll in this platform, they can have their interactions. Then some of this stakeholders are regarded as the primary stakeholders, these are the ones that are used to online transactions and are ready to take the AME TOKEN as a well preferred means of making payments. They are the customers and will earn rewards as they form a part of this community.
THE FEATURES OF AMEPAY THAT MAKE IT VERY UNIQUE
AMEPAY has a loyalty program that enables all members all over the world to make payments and rely on AMEPAY app as a means of making their sure payments. The loyal program in this platform is very exciting and allows everyone to follow up with what the platform is able to render.
This play makes instant cashbacks possible for users when there is any case of insatisfaction in any services or products. Unlike before that using cryptocurrencies is a very selective process because one has to be sure if they will be accepted or not. This platform allows users to make their choices of tokens and it gives them all what it takes to execute them.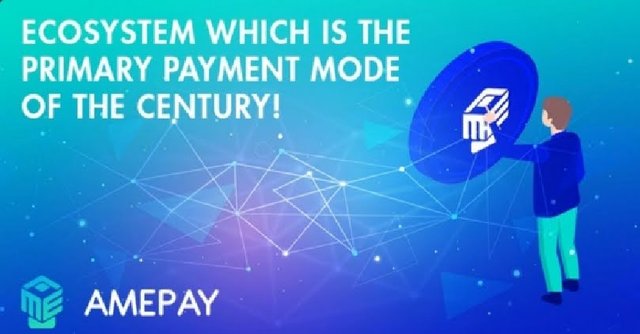 Credit
Amepay also makes the transfer of funds from one user possible and also encourage all types of cross border transactions and them open to the use of gift cards as a element of all purchases . Merchants now have a very excellent way to expand and expand their businesses.
Also, there are payment aggregators that use the amepay infrastructures and they have been able to introduce the SaaS product to make parties able to integrate Amepay into their payment structure. This program makes cryptoworld free from all types of Hassle and also there is an improvement that makes all users able to earn revenues and increase in the size of transactions.
CONCLUSION
The uniqueness of this platform makes all group in the cryptoworld able to flow with the network so effortlessly. More so, it appears to be very appealing and can provide the expected result when used to make payments with so much advantages.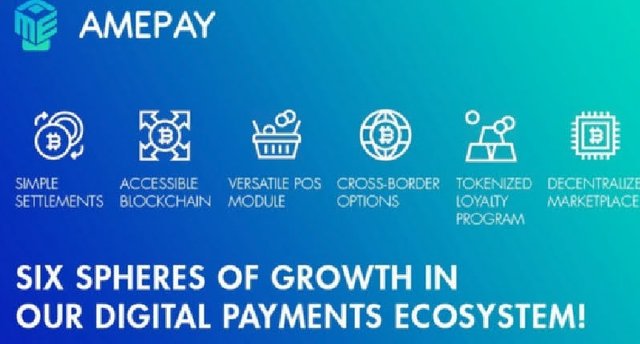 Credit
USEFUL LINKS
Website: https://amepay.io
Whitepaper: https://amepay.io/static/theme-assets/whitepaper/amepay-whitepaper.pdf
Telegram: https://t.me/amepay
Twitter: https://twitter.com/ame_pay
Facebook: https://web.facebook.com/Amepay-114622167001761/
LinkedIn: https://www.linkedin.com/company/amepay/
AUTHOR'S DETAILS
Bitcointalk Username: Omekesochi
Bitcointalk Profile Link: https://bitcointalk.org/index.php?action=profile;u=2801320