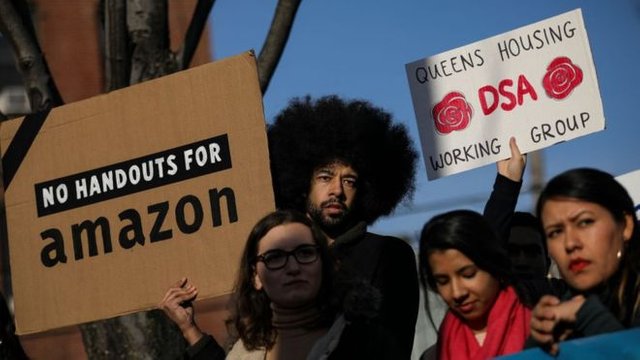 One day after Amazon announced (February 14) that it was abandoning its controversial plans to open a New York headquarters, Long Island City, the neighborhood of the city that had been chosen for that expansion, was still shocked.
In Manducatis Rustica, an Italian restaurant founded in 1977 and located on a main street in Long Island City, some neighbors lamented the decision.
But at the nearest subway stop there was a sense of relief.
The divided opinions in the neighborhood reflected the fierce debate generated by the Amazon plan, which would have allowed to add 25,000 jobs in 10 years to a coastal district of Queens struggling with the consequences of accelerated growth in recent years.
"Desde mi punto de vista como residente del barrio, estoy feliz", dijo Chad Pierce, un hombre de 35 años que lleva nueve viviendo en la zona.
"It makes me feel like I could live here another three or five years."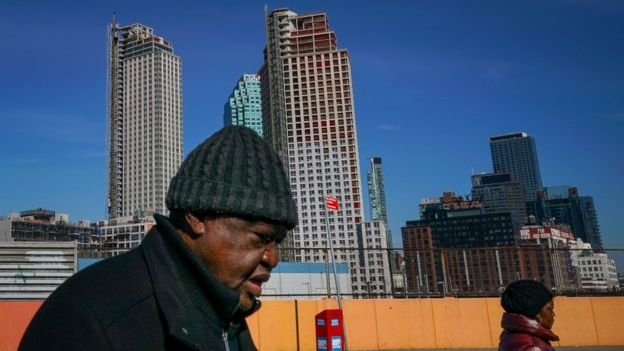 Closed factories, open houses
Long Island City became an industrial district in slow decline, but today is one of the fastest growing areas in the United States.
More than 8,000 apartments have opened their doors in the neighborhood since 2015. And it is expected that by 2020 about 10,000 more will be opened.
The transformation of this neighborhood, located on the East River and just one subway stop from downtown Manhattan, was never easy.
Rents are rising and older residents are "invaded" by the influx of people with higher levels of wealth and education.
Meanwhile, despite the economic growth, some local restaurants and shops have had difficulties, since the visits of new residents during the weekend do not compensate the activity of the rest of the days, and they are losing clients as the factories close.