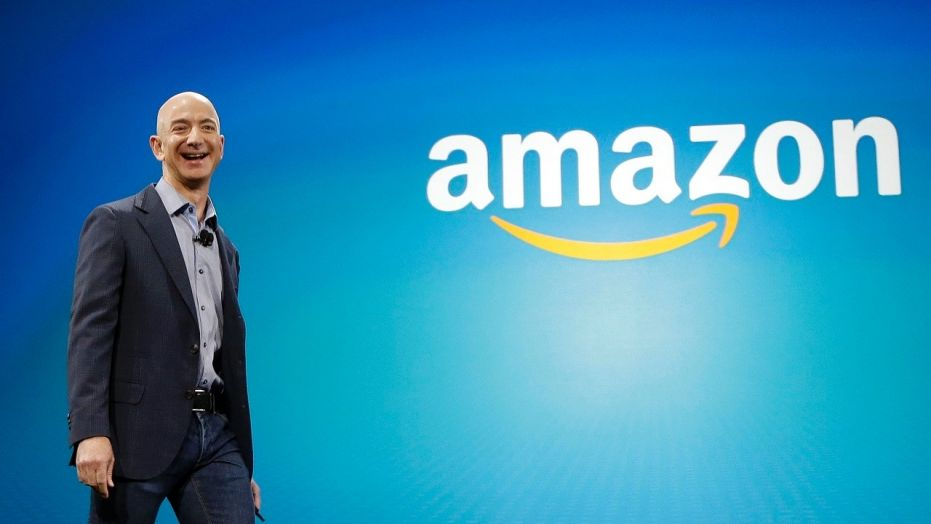 On September 4, 2018, Amazon Inc. joined the $ 1 trillion company club, making it the second US company listed on the public list of $ 1 trillion after Apple, doubling its share price more than a year. Has grown rapidly in the areas of cloud computing and retailing, with the technology giant expanding into new lines of business that help record profits.
Shares in e-commerce giant giant rose about 2% in trading on Tuesday, reaching an all-time high of $ 2.050. Multiplied by the current number of shares traded (487,741,189 shares), which puts the book value of the company on the same symbolic standard recorded by Apple less than a month ago.
If the company's shares continue to grow at the same pace, it will only be a matter of time to surpass Apple's $ 1 trillion in August 2018.
The amount of a trillion is a difficult figure to imagine, regardless of the possibility of counting, and this new achievement represents the latest chapter in the story of the company's growth, when the value of a 24-year-old company with a large number of business units, as well as the main focus of retail. For example, the total US stock market, the total of publicly traded US companies including Amazon, reached $ 30 trillion in January 2018.
Amazon Vs Apple
This achievement comes to Amazon one month after Apple crossed the $ 1 trillion barrier on Aug. 2, Apple took nearly 38 years as a public company to achieve a market value of $ 1 trillion, while Apple began trading in December 1980, but its shares did not start Has been launching for another 25 years, after launching the iPhone, which turned the table on competitors, and changed the mobile phone market in the world.
However, Amazon has taken only 21 years to achieve what Apple has achieved in 38 years. Despite the popularity of iPhone, sales of Amazon were faster.
Amazon has impressed investors by diversifying into every corner of the retail industry, changing consumers' way of buying products and putting a lot of pressure on many traditional retailers.
Amazon Web Services, a unit that provides hosting and cloud computing for other companies, has made $ 20 billion in profits in 2017.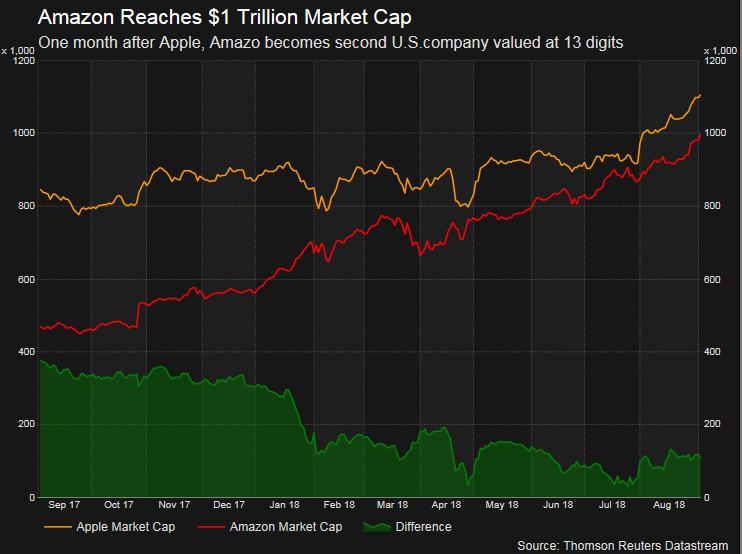 Amazon had been competing with Apple to reach the record for months, but lost when stock markets reacted positively to Apple's financial results last month. Both companies now have a market value of more than a third of the UK economy and larger than those of Turkey and Switzerland.
Analysts expect Apple's revenue to fall by 14.9 percent in the fiscal year to September, according to Thomson Reuters data, a significant increase but still much lower than expected growth in Amazon by 32 percent for 2018, and the stock has risen 74.5 percent since the beginning of the year. , Apple in contrast rose about 35% in 2018.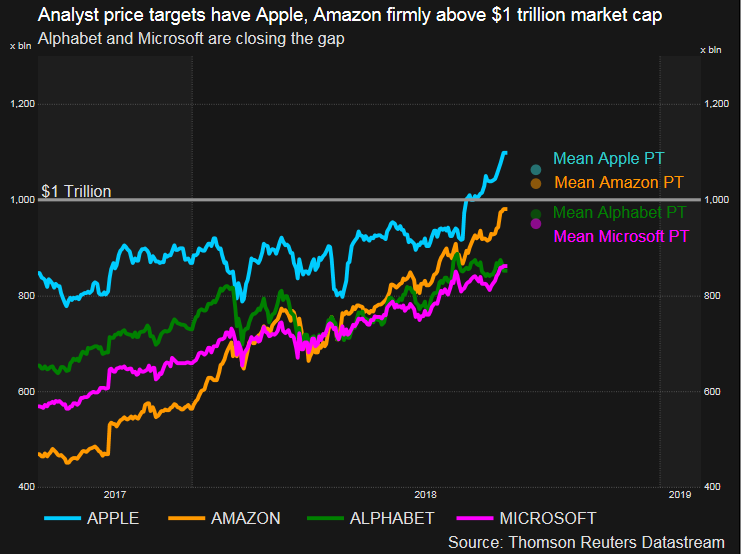 Pilot trip
Amazon was founded as an e-book retailer in the garage / garage of CEO Jeff Bezos in 1994 under the name "Cadabra-Kadabra", inspired by the word "Abra Kadabra". The first shipment sent by Bezos was a book named (Fluid Concepts & Creative Analogies) in July 1995, a year after the company was founded.
Then on May 15, 1997, its shares were valued at $ 1.50 based on the split rate, and by October 2009 it had risen to $ 100, and the share had reached $ 1,000 for the first time on May 30, 2017, and remained above this level since October 27, 2017.
After only 10 months on August 30, Amazon shares reached $ 2000 for the first time, only $ 50 per share away from the company giving a market value of $ 1 trillion.
Based on a wide network of sources of income, most notably global e-commerce and cloud computing, the "crown jewel", after the company's cloud computing services became the main profit engine. As well as the sale of artificial intelligence techniques, and television broadcasting.
This cosmic growth from a Seattle bookshop to one of the world's largest companies, its founder and CEO Jeff Bezos - Jeff Bezos, 54, made it the richest person in the world, with a fortune now more than $ 166 billion, according to Bloomberg's billionaire Tuesday, and the wealth came largely through its ownership of 16.3% of the shares of the excellent Amazon.