Butterfly / Mariposa / Bolboreta
Hola amigos, me gustaría compartir con vosotros este bonito ejemplar de Lepidóptero, comúnmente llamadas mariposas, aunque a mi me gusta llamarlas más por su nombre en Gallego, bolboreta.
Hello friends, I would like to share with you this beautiful speciment of Lepidoptera, commonly called butterflies, although I like to call them more by name in Gallego, bolboreta.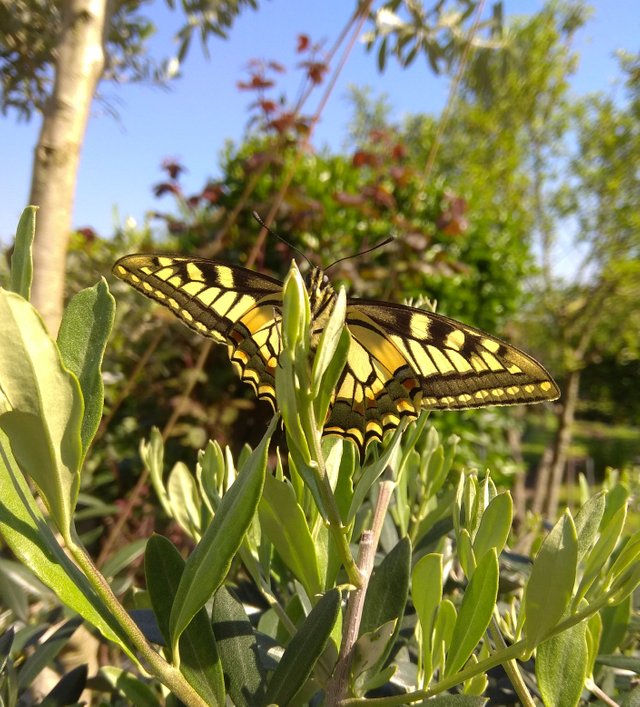 Foto tomada con mi Redmi Note 4 / photo taken with my redmi Note 4
Una maravillosa modelo, posando con toda su grandeza para perdurar en el tiempo, ganando, de esta manera, la batalla a su efímera existencia.
A wonderful model, posing with all its greatness to endure over time, thus winning the battle to its ephemeral existence.
Gracias Bolboreta! Thanks butterfly!
Un saludiño.