My entry to the Amazing Nature Contest - March 2020 - #02
Hi There.....Do you love sandy beaches and the wind slightly blowing through your hair?
I just love it.....Especially when the temperature is between about 24 to 28 degrees.....That is what I like the most.....Not too hot and not too cold and on the beach with my camera to take pictures of mother nature 😄
At that time I didn't even realize they would come in handy for this contest for nature lovers. I beg your pardon.....Did you just ask me what contest.....Oh my, don't tell me that you haven't heard of this very special contest here on the Steemisphere 😱
Well then now you do cause @adalger has made one especially for everyone who is in love with nature.....You can find it here https://steempeak.com/hive-127788/@adalger/amazing-nature-contest-march-2020-02
That is why today I wanted to share some pictures of our last trip to Mallorca.....To Palma the Mallorca 😊
I must say it had its ups and downs though.....Our hotel was located in the Bier Strasse.....It's a street full of hotels, bars, and restaurants with mostly a German vibe. Our hotel was also all inn so all the beer drinkers were there and they made a lot of noise all night through.....So if you ever go to Palma and don't want to end up between a bunch of winos.....Keep away from this street.....And I am not kidding you this time 😖
So we decided not to let it get to us and we went away from the hotel during the day to find some beautiful Terrasses on the coastline. So here are a few shots we took on our walks along the shore from Palma to El Arenal 😀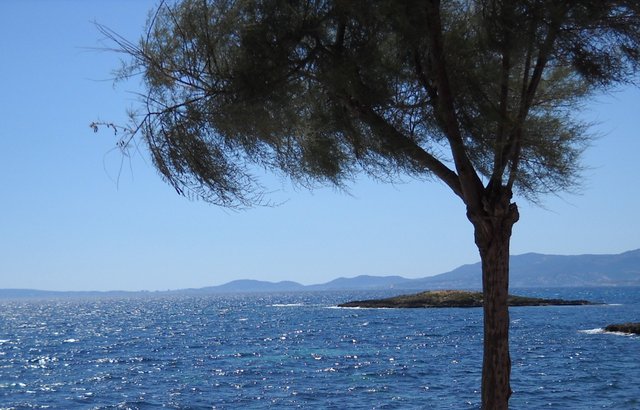 Can you see how beautiful the sunlight reflects from the waves.....And the lovely shades of blue of the sky, the mountains and the sea 😀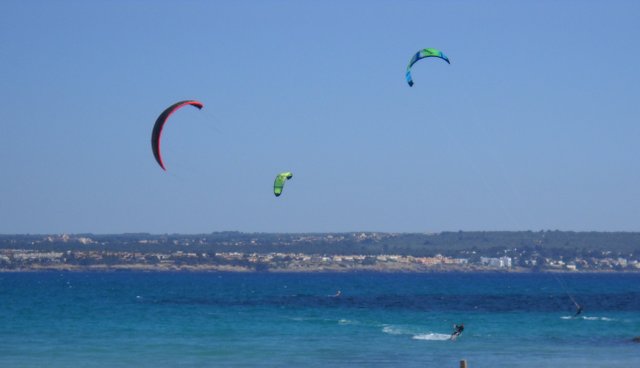 There are a lot of people surfing with parachutes over there.....I think it is mother nature at its best.....The wind blowing in those parachutes with the majestic landscape in the background.....It took me a while to get a good shot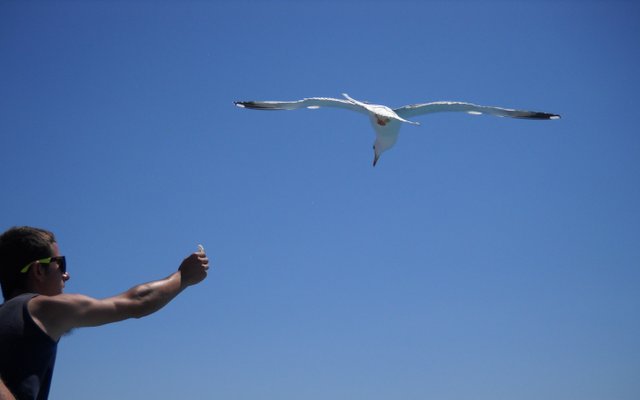 And how about this little guy.....The seagulls follow you because they know that the men on the boats will feed them for us to get a good picture.....Although it was pretty hard to get a good shot with everyone else also wanting to take that one of a kind picture 😋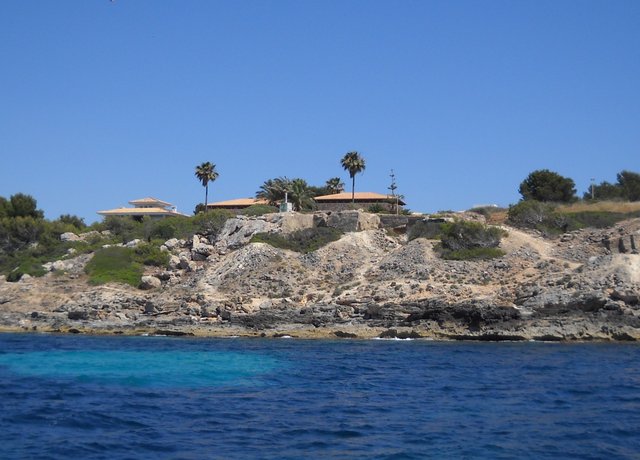 If you ever have money in abundance I would say this is one of the most perfect spots to live.....Close to the sea.....With palm trees in your garden 😊
Not for me because as I told some of you before I could never leave Belgium.....My family is here and that is why I need to be here too 😻
I might go back to Mallorca sometime in the future.....But not to Bier Strasse anymore that is something I am pretty sure of 😋
Hope you like my blog post.....Until next time.....Have a great day
Renata (Seadbeady)
Behind every unique handmade piece is a lot of hard work. It's a labor of love and every piece you buy will make someone's day a happy day.
Want to be on my blog next time ?? Want me to review your product?? Just send me an email😊