Steemit Is Ready to Take Over The World: Will You Join The Vibe?
Steemit platform is in a positive trajectory and thus will soon be a force to reckon with in the social media segment- in the near feature especially as it is about to disrupt the industry. This argument is supported by steemit upward Alexa ranking which shows upwards trajectory and further seen in steemit daily signups and stats reports by @penguinpablo –which is amazing. However, are you prepared to join the vibe? Here are some few points: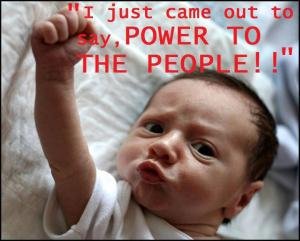 **Quality Contents: **At steemit, consistent great contents lead to good financial rewards. Therefore in order to join successful steemians, make sure that you improve on your contents, avoid plagiarism (stealing other people contents) and gradually build a brand here through consistency, patience and hard work
Relationship: Relationship is the key to joining the vibe here at steemit. Reason is that, relationship leads to success –both in the business world and private life. In fact, there are many great people to meet daily at steemit , you just need a good manner of approach , be patient (especially if you are new) , truthful and know what you want.
Learning hub: Knowledge and Information are keys to success because they lead to success in all human endeavors. In fact, steemit is a platform where you can learn many things with regard to business world, personal life, cooking, vlogging etc. This is amazing because, a layman in the Crypto space can actually become an expert in the 1st 3 months of being a steemit member-if and only if he/she is ready to learn and work hard.
**Steem Power **: steem power rounds all these up because it is the tool that will make you more relevant in steemit (future of social media) – not only the ability to be very rich , rather the ability to put smile on the faces of many people or community projects through your upvotes - and still earn good return in curation rewards -a win win for all.
Do you agree that steem power is the key? Send in your comments, upvote and resteem in order to send in your support.
Click here and read my former post:Crypto´s have created many Millionaires, Will You Join The Vibe like Rapper 50 Cent's ?
Use the below link to join the next best thing: Ethereum lyte via their current bounty-see link https://docs.google.com/forms/d/e/1FAIpQLScf9ORCo55gpLT9kIJA2kjR0ugWUeT5lDQg9GPgZ6RlW2Nc4A/viewform fill out the form and join the next opportunity in the crypto space.
Ethereum lyte (Elyte) is the next best thing. Offering just 1m tokens as total supply with far less circulation supply, top visible team see https://www.elyte.biz/ , excellent and innovative product plus deflationary nature ie token- therefore early adopters of Elyte are already smiling as they see bright future in their investments because price has shot up over 3K% since inception just 4 weeks ago even as they are yet to be listed on Coin market cap (coming soon). Therefore , we decide to give out this social media bounty in order to share tour tokens to the masses who appreciates the ingenuity of elyte.