Altruistic means to be devoted or selflessly concerned for the welfare of others. Wouldn't we all love to be part of a community full of charitable individuals? For this reason, we would like to reintroduce to you, the Altruistic Community..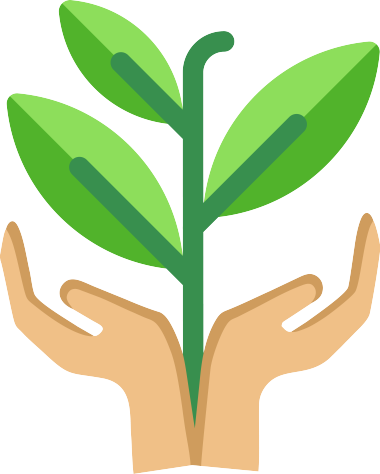 What Is Altruistic?
Altruistic community is a community made up of selfless steemians working together to grow all the members of the community. Nobody is left out. There are many communities on steemit doing this, and yet, there are still many steemians who post good content and get nobody behind them. For this reason, Altruistic is here.
Most of the communities focus on veteran steemians, and it's difficult for a new steemian to get noticed. When you are a member of altruistic, you matter. Whether you have 30SP or 30,000SP, we work with you to make steemit a home. We bring steemians together to share experience and knowledge so we grow together.
We have been running the community under the account @altruisticbot but now, we have created this account that carries Altruistic name without the bot behind it. The reason because most people thinks that the account is a bot when it is not. The account @altruisticbot is still Altruistic community account and it will be doing the curation work while @altruistic will be doing most of the community activities.
What Does Altruistic Offer?
Altruistic gives out upvotes on quality but undervalued posts on the steem blockchain as support. To get our attention and support, kindly use #altruistic-steem as one of your tags and we will be there to support you. Altruistic Community also has curators that roam the steem blockchain, looking for quality but undervalued posts that can be featured in the Altruistic Curation posts and receive upvotes from the community. We also have a lot of great programmes and contests to help make your stay on steemit, very enjoyable.
We have contests that everyone can participate in such as
weekly writing contests that seek to bring out the best in you when it comes to creative writing.
weekly poetry challenge for the poets and anyone who wants to give it a try.
Altruistic has some shows on discord such as the
the Altruistic Book Show every Wednesdays by 8 PM GMT + 0 / 3 PM EST,
the Altruistic Karaoke Show every Thursdays by 7 PM GMT + 0 / 2 PM EST,
the Altruistic Curation Party every Mondays by 7 PM GMT + 0 / 2 PM EST.
In between, we may have productive hangouts/shows.
A lot of quizzes and fun happen on our discord channel where you could win interesting prizes.
Not only that
Altruistic have community tokens that anyone can earn through all the programs listed above. The Token is known as ALTRUISTIC which is a UIA on Bitshares.

What are you waiting for?
It's time to join the community that is here to support you and all other steemians. If you have any questions, just leave it in the comments or join us on discord to ask your questions. Invite your friends and loved ones to also join the Altruistic Community and together, we move forward.
Would you like to support Altruistic?
We are in need of all the support we can get from all steemians. You can donate to our accounts on bitshares (altruistic-group) any tokens/coin supported by bitshares or and to @altruisticbot (Steem/SBD). You can as well delegate to Altruistic Community (@altruisticbot).
With your delegation to Altruistic community comes with a token.

1 SP = 1 ALTRUISTIC (ALTT)
If you will like to get the token with liquid steem which you will get immediately
starting from
2 Steem - 20 ALTT(one-time pay)
5 Steem - 70 ALTT(one-time pay)
10 Steem - 120 ALTT(one-time pay)
20 steem - 230 ALTT(one-time pay)
30 steem - 400 ALTT(one-time pay)
40 steem - 700 ALTT(one-time pay)
50 steem - 1000 ALTT(one-time pay)
Send your steem to @altruisticbot with your bitshares account ID as your MEMO
The Steem delegation for the token will run for 365 days which was effective since 24/11/2018 and it will end in 365 days which will be on 24/11/2019.
Once you delegate, we will see it but to be able to deliver your token to you we will request you to join Altruistic server on discord and drop your bitshares ID in #token-for-sp room. This link will direct you to the room.
All tokens will be paid monthly.
10SP, 20SP, 30SP, 50SP, 100SP, 250SP, 500SP, 1000SP, 2500SP, 5000SP
Or any amount you will like to delegate.
---
use **#altruistic-steem** on your post and we will be there to support you


Bitshares account: altruistic-group | Email address: altruisticgp@gmail.com //altruisticcommunity@gmail.com