So I'm watching the market after Bitcoin's recent correction, which is almost certainly driven to huge profits on the very first Bitcoin Futures contracts for many with a ton of Bitcoin to burn to get the prices they wanted. The market turned on a dime at the time of contract expiration, but the real question is where is the ALT market going to go from here? With CME's first contract coming up for expiration next Friday, it appears the entire market was essentially put on pause after a 15% to 25% climb across the board.
Here's what I'm seeing in my charts.
---
BTC is showing bearish signs for the short-term and probably hovering here for at least the next week, depending on where the sharks are vested in their futures contracts: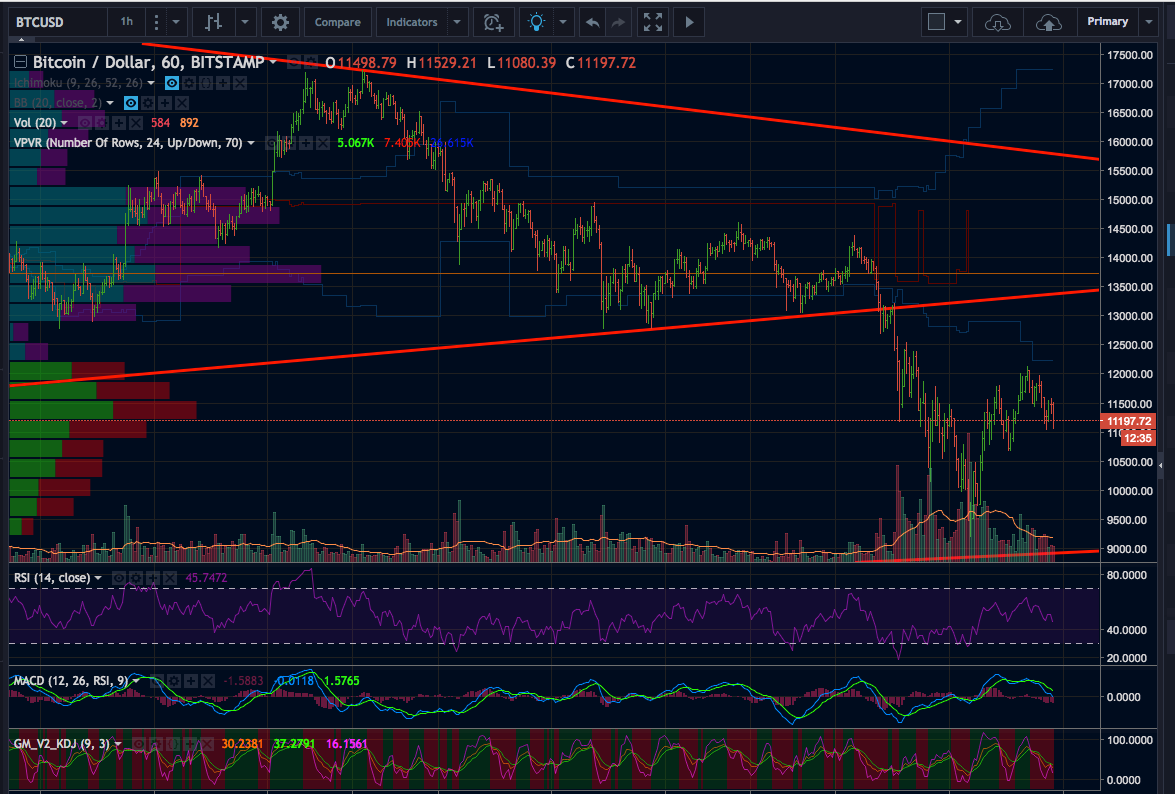 ---
APPC is consolidating tightly. Since the flag pole is down prior to pennant, likely to break downwards.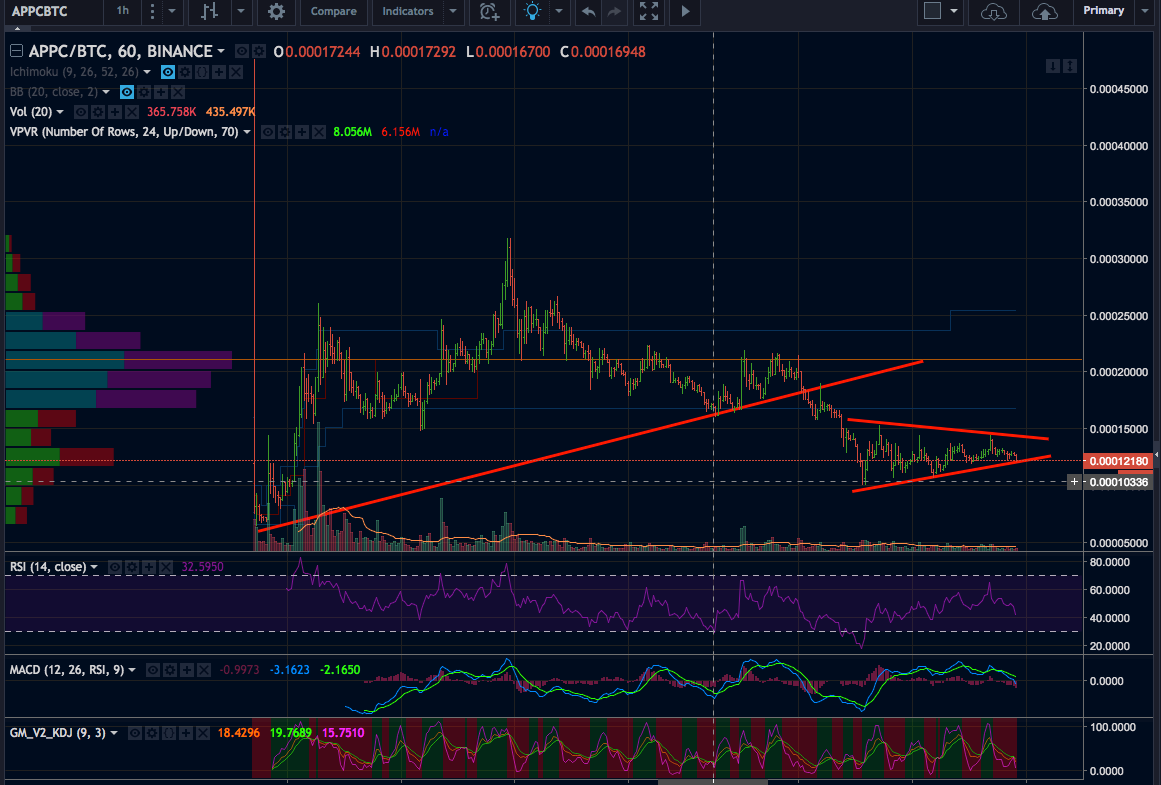 ---
ADA keeps bumping it's resistance line and there's a lot of buy/sell volume at the resistance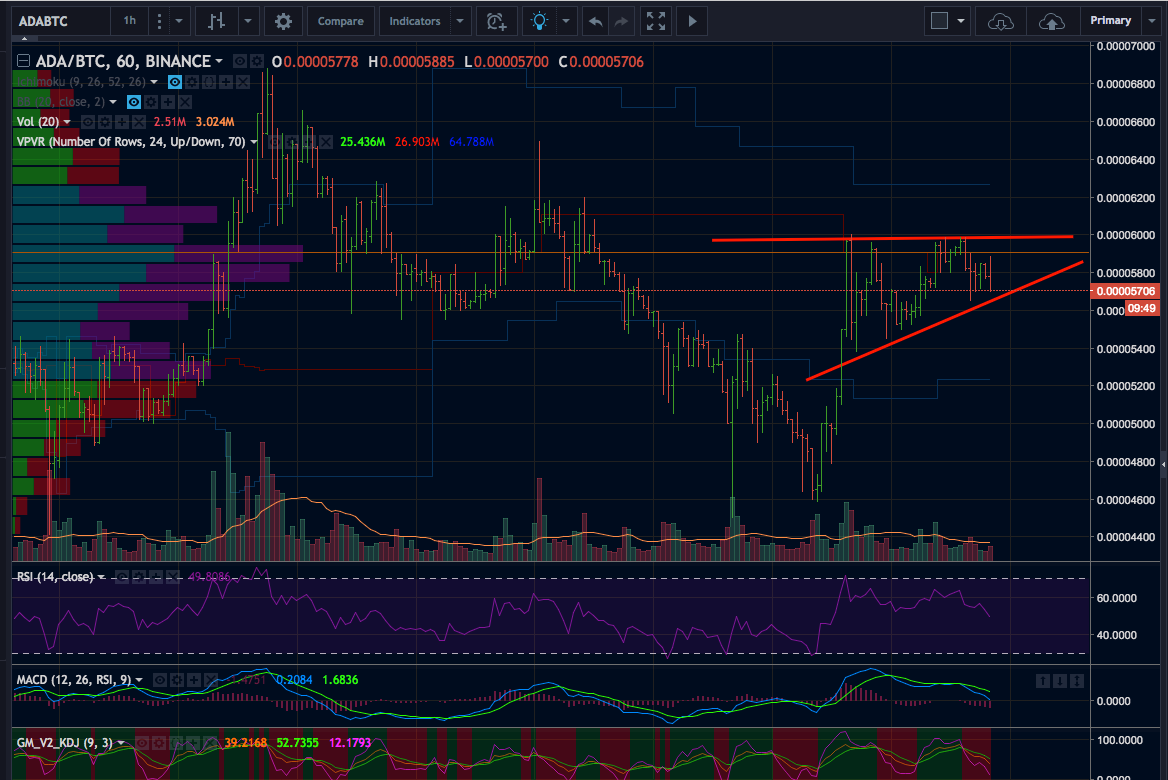 ---
ETH entrenched in a sideways trading channel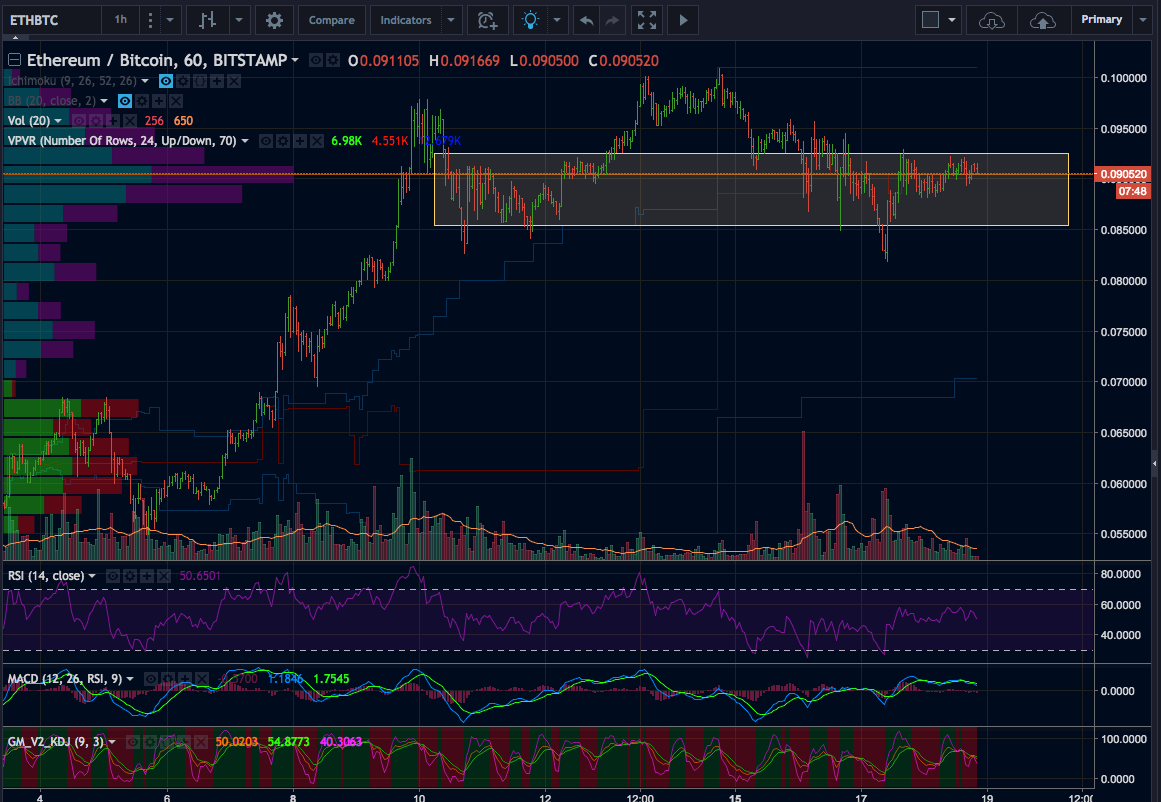 ---
FUN broke it's downtrend and climbing strongly again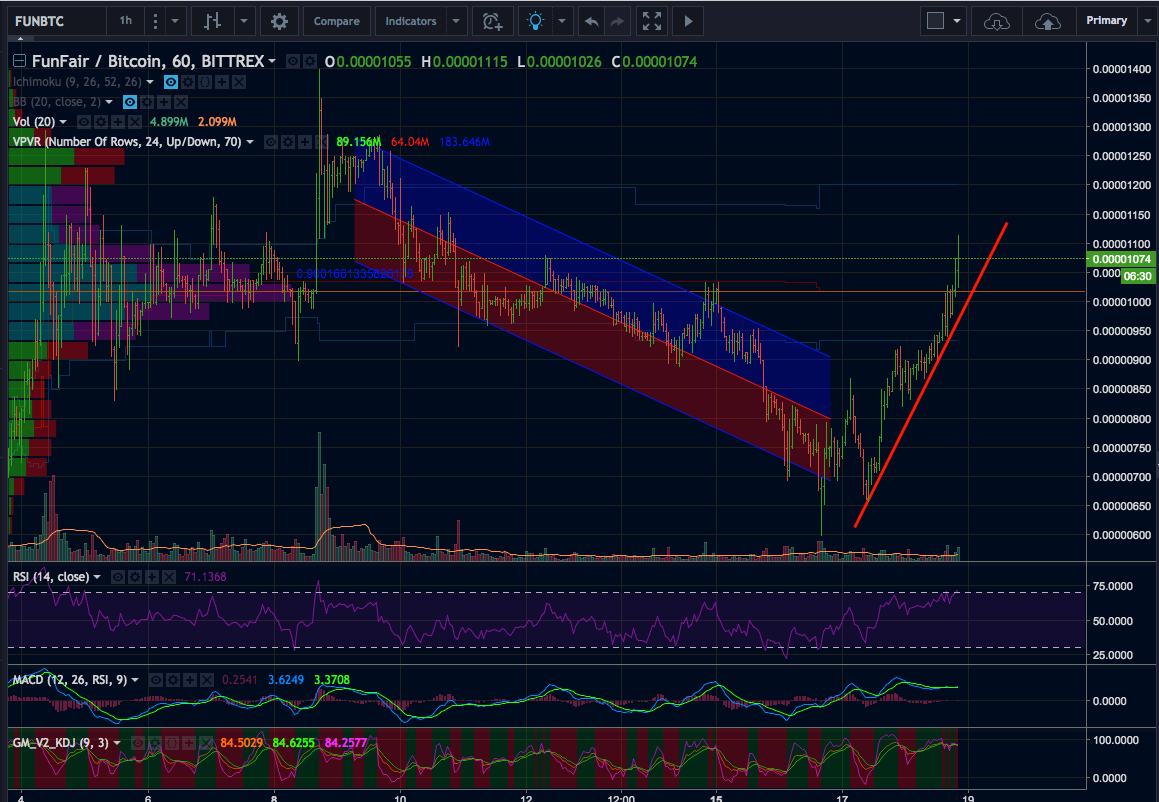 ---
GRS can't shake loose of it's down trend channel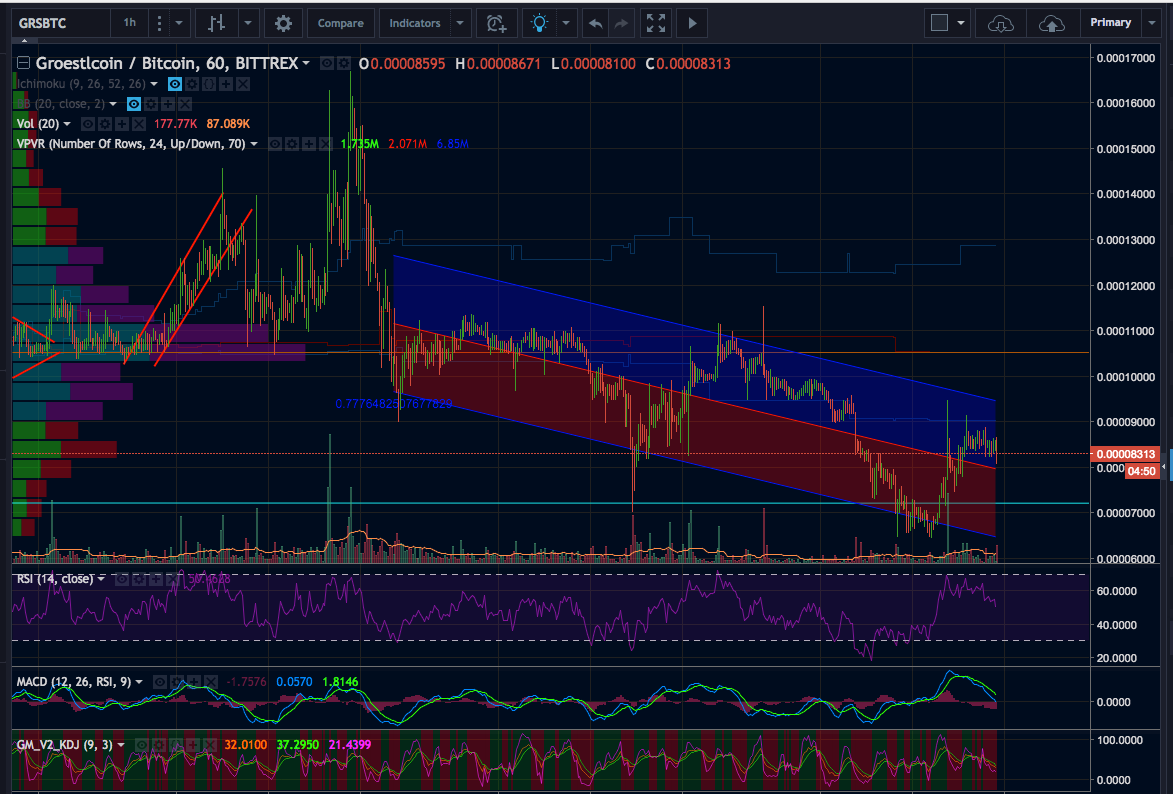 ---
NEO is now trading sideways and consolidating after strong growth recently.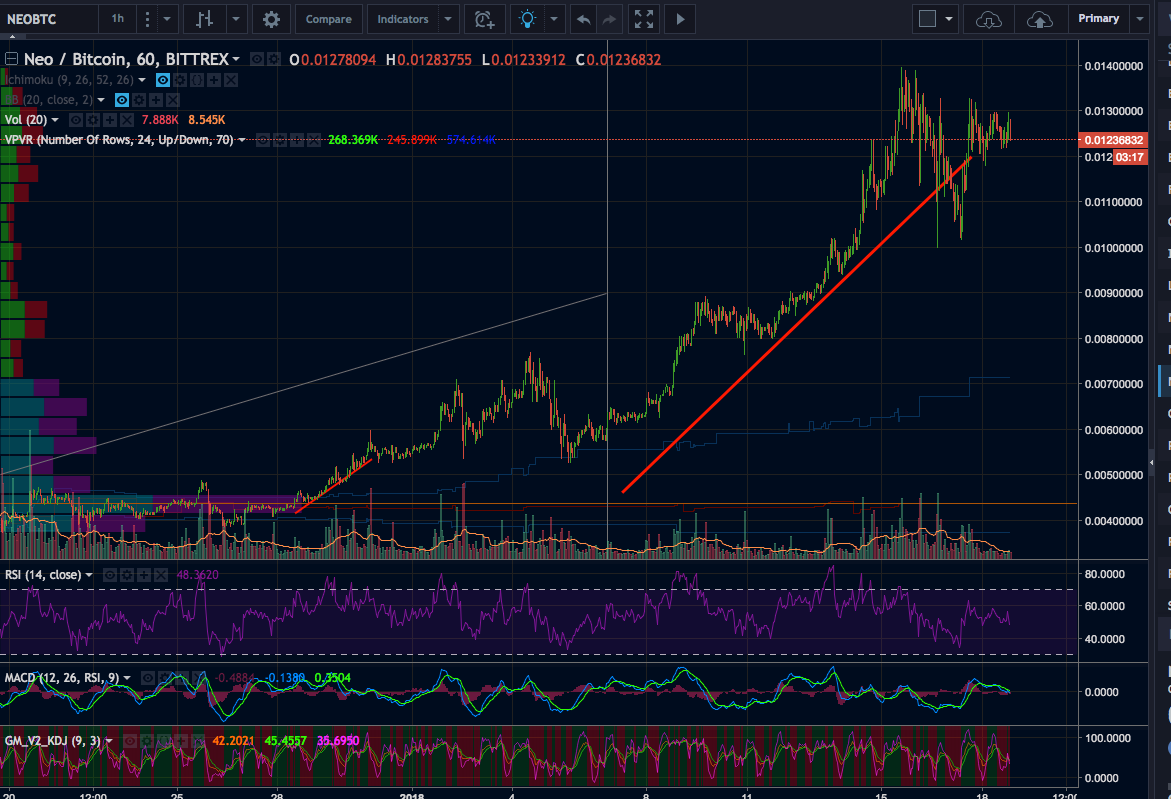 ---
POWR has climbed back into it's wedge and also back onto it's longer term trend line.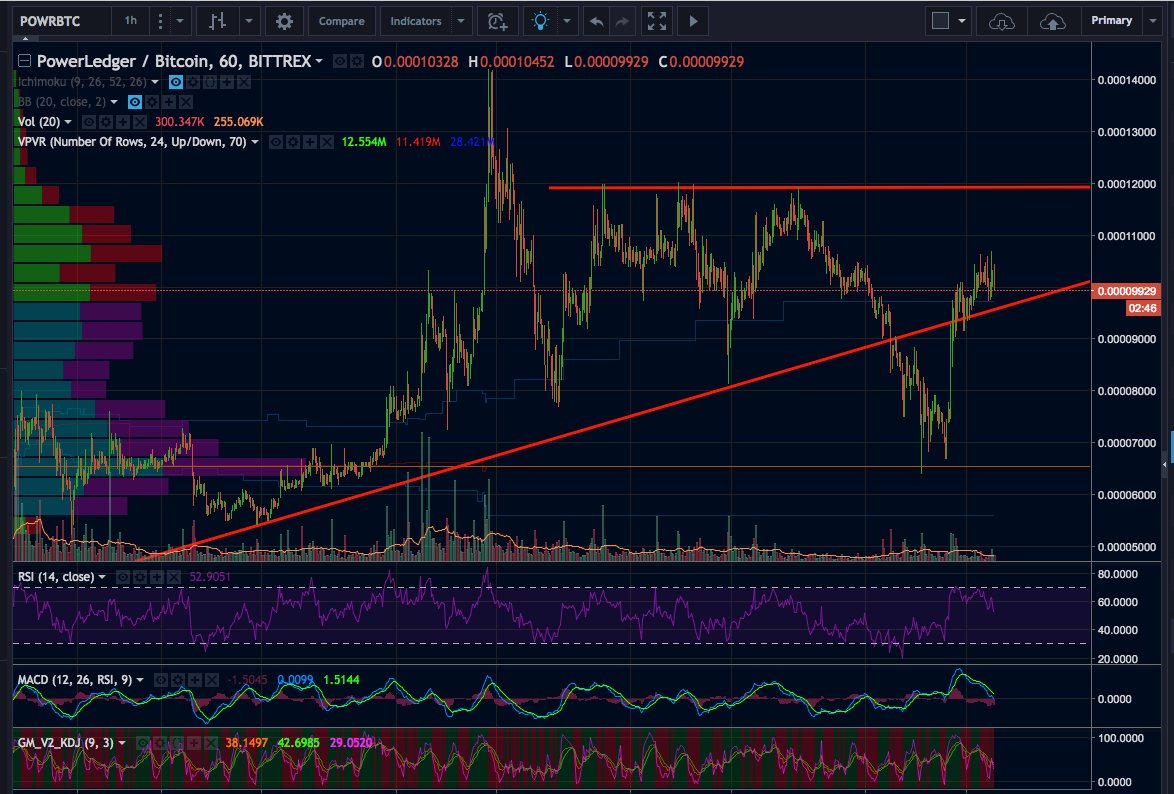 ---
TRX (TRON) didn't quite make it back up into it's previous sideways trading channel and showing bearish signs for short term.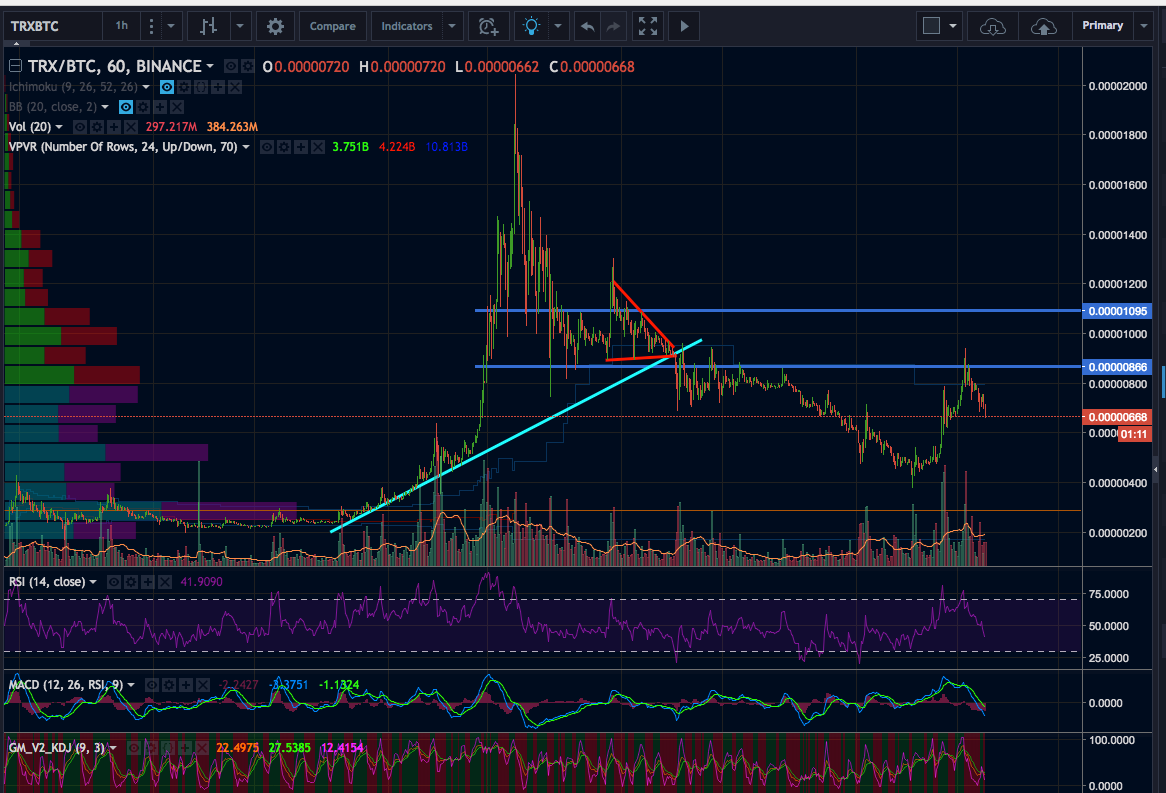 ---
EOS is the new kid on the block. Well, my block, anyhow. Watching this one for a bit as it's got some legs to it's hype.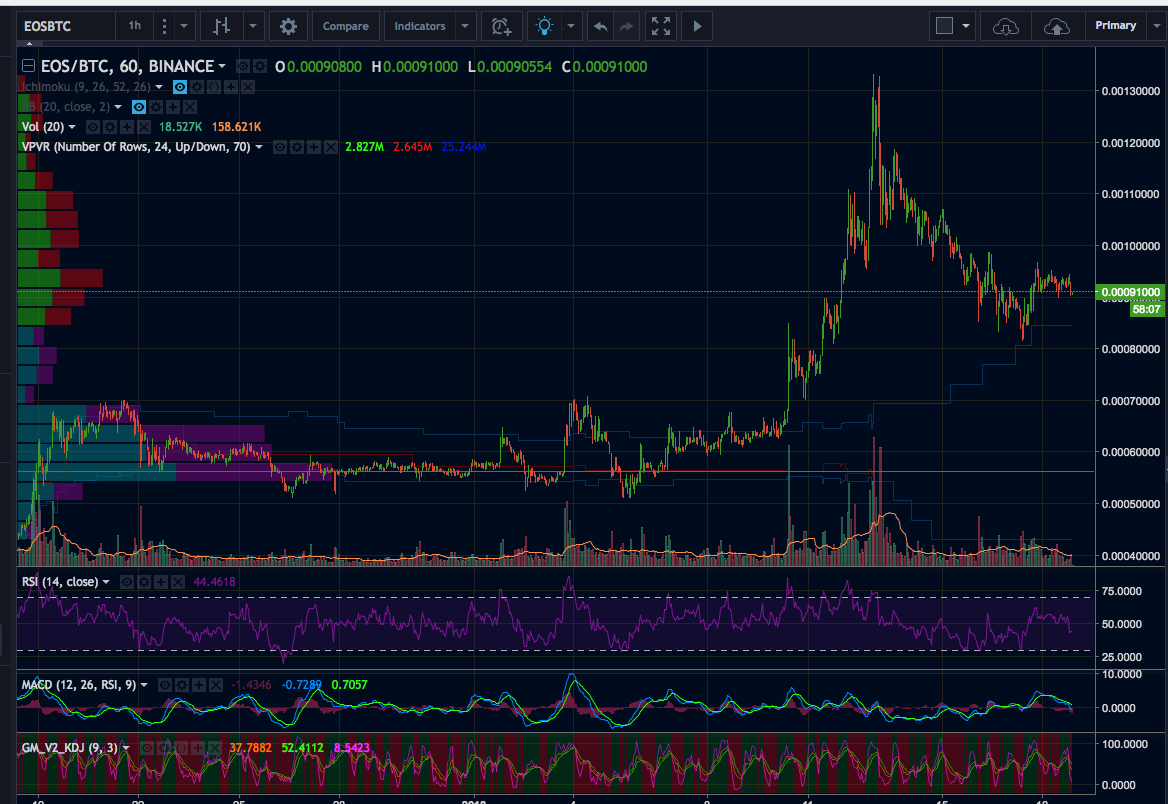 ---
ZCash seems to me to be trading rather thinly at current levels. I suspect it will fall back down 3700 sats