How I Invested in Altcoins from Bitcoin
Discover how to invest in altcoins from bitcoin in this visual walkthrough.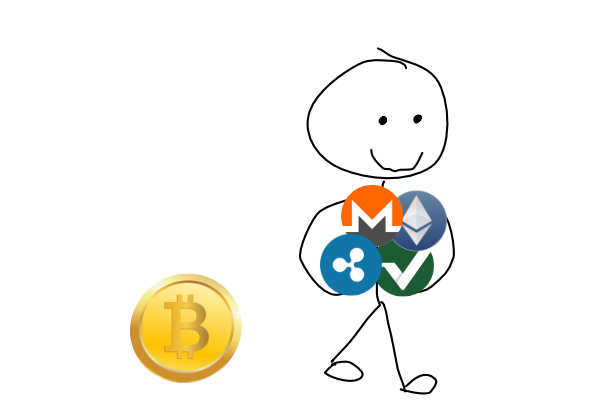 In my earlier article entitled,
How I Bought My First Cryptocurrency
, I showed you how to open an account with Coinbase and buy your first crypto. Afterwards, I knew I wanted to diversify my investment into other alternatives to bitcoin, also known as "altcoins".
Now that we both have bitcoin, I'm going to show you how I created an account with another exchange and bought altcoins. An exchange is a place where something of value can be traded. One of the purposes of an exchange is to ensure fair trades are conducted.
NOTE: You must have bitcoin to continue. Additionally, just because I liked these exchanges, does not mean they will be the easiest or safest for you.
Please note, nothing published by me or Decryptionary constitutes an investment recommendation, nor should any data or content published by Decryptionary be relied upon for any investment activities. Just because this was the easiest way for me to invest in altcoins, does not mean it is best for you.
My Process
Selecting Another Exchange Account
The three exchanges I recommend are:
https://bittrex.com/ — My preferred exchange, I started with this.

With Bittrex, you can trade 261 different pairs of cryptocurrencies for example, Bitcoin with Ethereum.
Bittrex will help you with most of your altcoin needs.

https://poloniex.com/ — Decent for beginners, I started with this.

With Poloniex, you can trade 102 different pairs of cryptocurrencies for example, Bitcoin with Ethereum.

https://www.binance.com/ — Better for advanced users/adventurers.

With Binance you can trade 98 different pairs of cryptocurrencies for example, Bitcoin with Ethereum.
Binance allows you to exchange some coins that Bittrex doesn't offer.
There are many other exchanges such as https://www.gdax.com/ and https://www.kraken.com/. If you have a preference for a different exchange, please feel free to use it. I prefer Bittrex, so I will show you how to set up an account with them.
Setting Up Your Bittrex Account
At the top right, click on [Login].

On this next page, click on the blue [Sign Up] button at the bottom of the login form.

Fill in your email, password and then confirm your password. Agree to their terms of service and hit [Sign Up].
For security reasons please:
Use a long password (8+ characters) with capitalized and uncapitalized letters, numbers and symbols.
Use a password management tool like Lastpass.
Always make sure the website you are using starts with "https" as opposed to "http". The "s" means it has extra security to prevent hackers from stealing your information.
Store your cryptocurrency in a wallet, not an exchange. Exchanges have a history of getting hacked with customers losing their money and no way of getting it back.

It's probably going to have you go through a program to prove you are a human. In my case, I had to select all of the images that had a road sign in them. When you're done, click on [Next].


Now it will tell you to check your email for further instructions.


Once in your email, click on the verification link.


You're now back on the Bittrex website with a verified email address. Your account is ready to go! Please go ahead and login with your username and password.

The first thing Bittrex is going to ask you to do is verify your identity so you can withdraw up to 3 bitcoin worth of money from Bittrex to any other exchange. Details in the free PDF.

In my case, I had to do an enhanced verification because apparently they couldn't verify my information. Details in the free PDF.

You are now ready to transfer your bitcoin from Coinbase into Bittrex. Details in the free PDF.

Once your bitcoin is in Bittrex, you can trade it for altcoins. Details in the free PDF.
Want to know more?
You can find the free PDF with all of the instructions and images at:
https://decryptionary.com/invest-altcoins-bitcoin/
About Decryptionary
My mission with Decryptionary is crypto made simple.
Decryptionary is a cryptocurrency and blockchain dictionary. It contains over 200 simple definitions, and awesome 4th-grade, stick-figure images to make this complex subject easy as pie.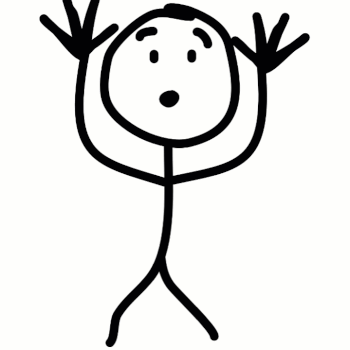 Decryptionary is more than just a dictionary.
It also has simple walkthroughs and word lists to make sure you really understand the basics of crypto and how to participate.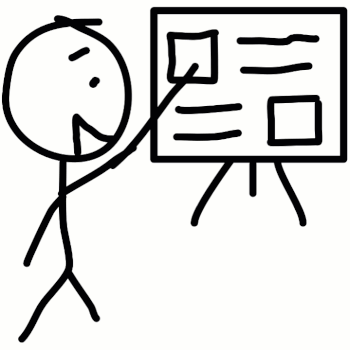 If you liked this story, and have comments or feedback, please reply below and I'll get back to you.
You can find more of my articles by following me on my Steemit Blog.