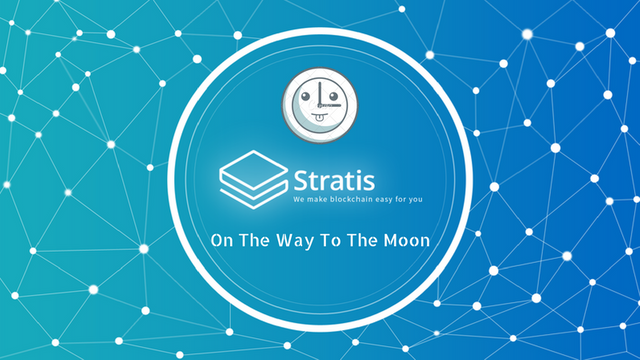 Stratis on its way to a new all-time high!!
---
STRATIS is a blockchain development platform that focuses on privacy and creativity and offers simple and affordable end-to-end solutions for development, testing, and deployment of native C# blockchain applications on the .Net framework.
Its blockchain application is allowing businesses to use conditional transactions, smart contracts, and decentralized applications.
Stratis is launching soon several key developments, including ICOs, smart contract alpha, and KYC mobile apps. These developments are big steps forward which will more than likely drive Stratis coin value to new highs.
Forthcoming Developments:
Jan 31, 2018 Stratis ICO
Q1 2018 Sidechain Alpha Release
Q1 2018 Stratis identity IOS app launch
Current Price - $20.23 USD, 0.00135668 BTC
Market Cap - $1,998,884,441 USD
Circulating Supply - 98,694,259 STRAT
Available at most of the major exchanges, including my favorite one, Binance:
---
In spite of some competition out there, Stratis platform is not loosing on popularity: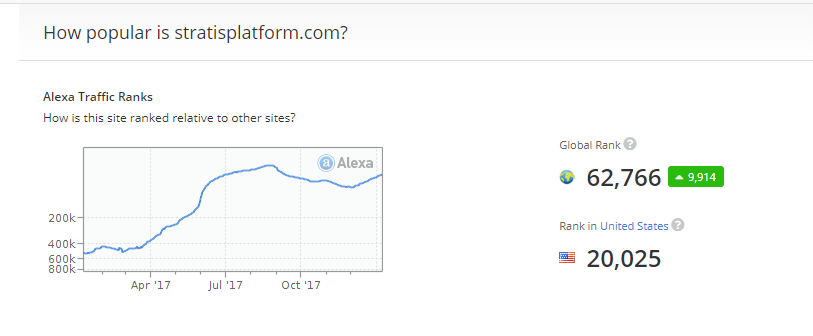 Alltogether, with a project like that, the best thing to do is hold whatever you are lucky to own and buy more on the dips. You are NOT too late, the Stratis train is just about to leave and it will surely take you to the right station, the CRYPTO PROFITS STATION!!
---
PS
I have added the Polish tag, for I know that majority of Polish Steemians read Eng, plus I'll gladly help and translate the text if needed.