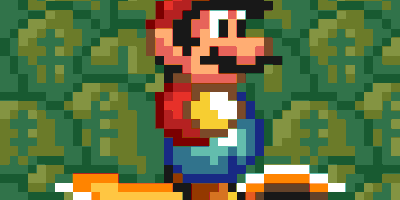 TL;DR Gamecredits is a well-established project with strong fundamentals. It's a good long-term play for a diversified crypto portfolio.
Introduction
In our previous Inferno Analysis articles, we've covered Crown, Waves and TurtleCoin. This time, we're looking at gamecredits (GAME), a coin launched specifically for the needs of the gaming community.
Disclaimer
Crypto investment is risky and the markets can be highly volatile. Do your own due diligence before buying. No responsibility is accepted for investment decisions made on the basis of this analysis.
Background
The gaming industry has always struggled with the legacy banking system. Gamers – some of whom play for a living – need to move money into, out of and between game economies, but this process is typically slow and costly. There may be withdrawal limits, bank charges, and in some cases gamers live in countries the banks and credit companies just won't deal with. Crypto is the perfect use case for gaming.
That was the proposition behind gamecredits (GAME), a crypto-for-gaming project launched in 2014. This was an old-school mined project, but back in 2017 the GameCredits Company held an ICO for MobileGo, a marketing platform for games and a smart contract-driven e-sports platform. The two projects are closely related but we're going to focus primarily on GAME in this article.
Like many alts, GAME has recently bottomed out after a spike above $6 back in January, and shows signs of life on the markets after breaking out of its downtrend. To look at what sets GAME apart from other alts, we catch up with Jack Kuveke, community manager and long-term supporter of gamecredits.
Inferno: Jack, there are other crypto gaming initiatives out there. How is gamecredits better or different?
Jack: GameCredits is one of the only projects actually focusing on payment processing for the gaming industry. Historically developers have been at a loss. They're facing revenue cuts of 30% by platforms like Apple/Google, they cover transaction fees, and they face high rates of chargebacks. A second-generation payment method is in high demand, and yet there aren't great options yet. GameCredits is coming in offering PC, mobile, and e-sports solutions. Most projects focus on a single niche like e-sports betting or virtual item trading. GAME is one of the few (perhaps the only one) attacking all of these sectors.
Inferno: Many alts are looking good right now. What factors put GAME ahead of the rest?
Jack: Well, since its creation in 2014, GAME has certainly gone up a lot. However, in the last year it's seen a retrace from it's all time high. With our product updates and future announcements there's definitely potential for GAME to see healthy growth.
Inferno: What are the most important features of the ecosystem – and what are you most proud of the team achieving in the last year?
Jack: The most important features would be our coming competitive gaming (e-sports) features and our product GShare. Both of these offer unique approaches to mobile and PC gaming that the industry hasn't seen yet. As of right now, I'm most proud of how far we've come with GShare. GShare is an application that allows gamers to 'rent' out their GPU/CPU power in return for GAME. They can then use the GAME to buy games (and soon lots of other gaming related goodies). With GShare, a large portion of gamers with gaming rigs (computers) can earn 20-60 dollars a month. Since the average gamer spends $50 a year on in-game/gaming-related goods, this means tons of extra potential revenue for game developers. And since GShare is actually buying GAME off the market to reward users, a growing user base will only mean more demand for the token.
Inferno: MobileGo was the largest ICO of its time at $53 million. Can you briefly say how this is currently helping GAME?
Jack: GameCredits is perfect as a payment processor. However, it is focused on being a universal payment token. MGO is designed to be used as a token for e-sports and competitive gaming features. In essence, MGO is allowing our applications to stand out with e-sports features gamers have never seen before. With MGO we're not just a regular mobile store where gamers purchase mobile games, we're a platform where they can test their gaming skills, play against other gamers, and earn MGO rewards.
Inferno: Where do you see GAME going in the next year?
Jack: What will be most important for GAME over the next year is initial adoption. We finally have one product being tested/used by thousands of people around the world. Soon our mobile store/platform will be released putting our tokens in front of more and more gamers. This is what we've working toward for years, and now is just the start.
Conclusion
From a technical market perspective, GAME is similar to many other alts. On those grounds alone, it appears to be a decent buy: it's currently around $1.70, just over a quarter of its ATH. But it's also backed by good fundamentals, a large team and lots of funding. There are a large number of products and initiatives under way, the first of which are now coming to fruition after a year or more of development (you can find out more about these at https://gamecredits.com/products). For storing coins, there's a qt client or a hosted wallet that integrates with other services, designed for mass-market use.
One-year outlook: Positive
Assessment: Gamecredits' infrastructure and software offering is growing all the time, as is the $100 billion gaming market. There's a strong proposition here and room for significant growth based on fundamentals – that is, organic, real-world adoption.
Action: STRATEGIC BUY
Approach: Allocate a stake to a diversified portfolio. Appreciation in value is highly likely, but hold a proportion for the long-term: if this becomes the de facto world gaming currency, it will be worth the risk.
For more information, visit https://gamecredits.com/
— — — — — — — — — — — —
Red hot news, scorching wit and searing opinion pieces from Crypto Inferno.
Join us on
Telegram: https://t.me/crypto_inferno
Reddit: https://www.reddit.com/r/CryptoInferno/
Twitter: https://twitter.com/CryptoInferno_
Facebook: https://www.facebook.com/CryptoInfern