I am not a financial adviser disclaimer.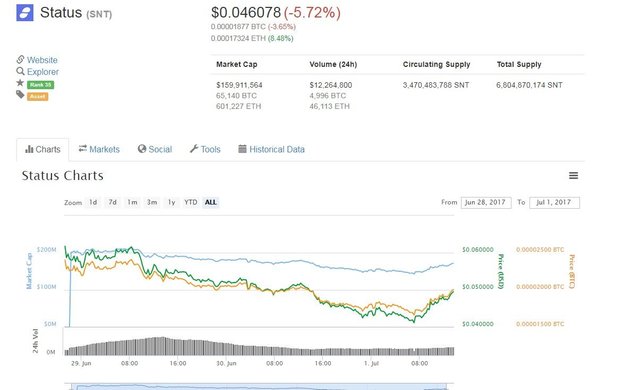 Status (SNT) current moment at 4 cent and ICO was around 2 to 3 cents. I think is not a bad time to get in for a long term holding.
Status enable your mobile device becomes a light client node on the Ethereum Network. Enabling you to access Ethereum's entire ecosystem from anywhere and access all Dapps on Ethereum.