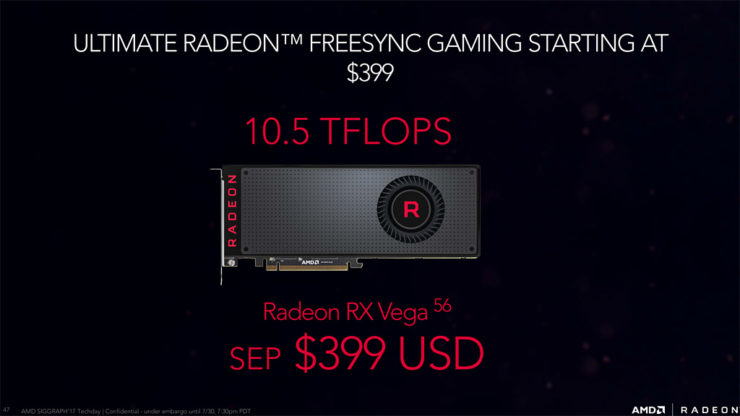 (They already sold out.) But, guess what? Listing on Amazon.
If you are on the hunt, here's the alert page for Vega 56 and Vega 64 from Now in Stock.
As you may or may not be aware, AMD was recently caught up in some scandalous interactions with Overclockers.co.uk. After a bit of a media fiasco, AMD has reconfirmed that the launch price of the Vega 56 and 64 would be $399 and $499, respectively. This was after there was a word from AMD that those prices would only be an introductory offer, setting the gaming and mining community ablaze.
This post on Amazon, however short of its existence, grants us miners the small sliver of hope that we were going to get a really good product from AMD at a competitive price. Everyone knows these GPUs are not the best for gaming, but for mining they should prove to be quite powerful with updated drivers and mining software.