!!!!!CHAINCOIN!!!!! - HODL HODL - WHAT AM I WITNESSING HERE????? - UPDATE 1
Hi Steemians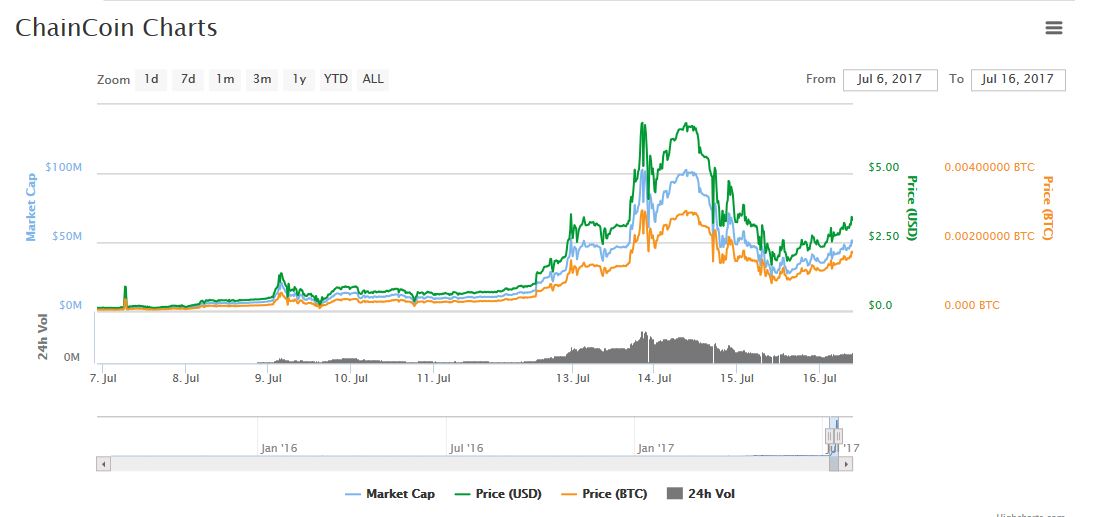 Guys the Chaincoin is gaining traction again. Its up 70% only today so far. The community behind the coin is growing and they are building big buy order walls.
The higher the price goes the better return the guys with masternodes get, so they have an incentive to grow the price.
At the beginning I thought this is one big pump and dump but it is not. The community tries to push out the whales to gain total control of the coin.
I believe the price will rocket to far beyond our imagination.
If you want, get involved. Buy Chaincoin and hold on to them (HODL!!!!)
The community is aiming to push the price to $100 and then a $1000.
There will be a lot of negative people but I got in and planning to buy more coins.
See you on the flip side.
Happy trading/investing
Nixeus