How to Claim Crypto Airdrops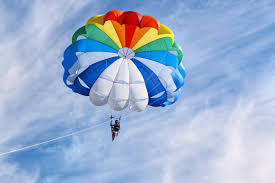 Hello friends joining me from Steemit, Sphere or wherever you found this link from. Today I will show you how to get set up and receive free crypto-currencies in what are called airdrops.
Airdrops as defined by Wikipedia is " a procedure of distributing tokens by awarding them to existing holders of a particular blockchain currency, such as Bitcoin or Ethereum"
In my opinion this pretty much sums it up. It's free tokens handed out for becoming a participant in an online community or platform or making use of a blockchain backed technology. These are usually handed out in what are called ICO's (Initial Coin Offerings) where companies introduce their currencies to open markets.
Airdrops give you access to these tokens first and for FREE.
💳The first thing is to make sure you have and ERC20 Wallet. Do not get confused this is simply and Ethereum wallet. There are numerous options online but for this instance we'll be using a Blockchain Wallet. Go to their website or download the app for Android or iOS and you'll instantly have an online wallet with a Bitcoin and Ethereum (ERC20) address.

📧 After you've set up your wallet the next application you will need is Telegram Messenger. This app is useful for keeping updated on the status of airdrops you've signed up for. This is also how many of your ICO providers will verify your participation and registration for their crowd sales and airdrops.
🛫The next step is subscribing to a Telegram channel that announces when Airdrops go live as well as ICO's and crowd sales. Here are a few that I use:
After joining these channels you will be receiving updates about tokens that are currently doing offers and thus be able to take advantage of them at your own choosing.
🚀If you found this post helpful get started with airdrops right now by taking advantage of these opportunities that are now LIVE:
-Nexo
-OjuT
-CNN
Thank you for reading, Peace and prosperity to all and may much Steem be with you! 💰