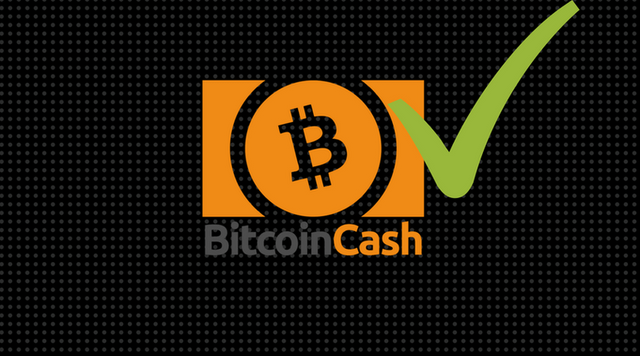 This is the first initiative of a darknet market to include Bitcoin Cash in its coin repertoire. 
 Recently, two innovations in the community darknet have surprised many persons. The first one of them is that Dream Market, a popular market of the area, has worked again after a notable maintenance period, what undoubtedly will calm the users who of some or another way are involved in these places, since the most common thing is that the same ones are closed forever after the above mentioned rests. 
 For his part, the second news is that Dream Market has revealed that from now on there will accept Bitcoin Cash as a way of payment. The reasons of this decision are something that not few persons have in mind: Many people agree in that this owes to which the level of anonymity of BCH and that BTC already does not consider to be the same. Of course, the type of commerce that is carried out inside the darknet is required that the users should remain in the anonymity and not to leave track of any realized deal. 
 Those persons who are registered in Dream Market and who want to use Bitcoin Cash as as a favorite option, must only choose it in the configuration of its account; of course, although Dream Market has chosen for BCH, there are operators of other places who prefer to be supported far from assets like Bitcoin, its forked equivalent and Ethereum, while they trade to acquire illicit articles. 
 Other one of the questions that the onlookers are asking to themselves is if this movement can affect the commerce that is carried out in Dream Market, although to predict this immediately is slightly difficult. Nevertheless, there exist opinions opposite to the assumption about that Bitcoin Cash does not feel comfortable with the anonymity. Some persons support that it is possible to use the currency to trade without being traced, if it is this way of that time there will not be many business loss in Dream Market. 
 Bitcoin Cash does not stop increasing the scope of its acceptance, and this was seen at the beginning of December when the CEO of Bitcoin.com, Roger Ver, he announced in Twitter that the prompt place will throw a card of debit of BCH. 
 Important to emphasize that there are already indications of which other companies might throw plastic instruments dedicated to the financial deals that allow the use of Bitcoin Cash. Right now, according to the  Daily markets bitcoin  information, the cost of the currency is of USD a $ 2.980, with a capitalization of market of more than 50 billion American dollars. 
  Also if they have some opinion or some topic that they would like that we publish write in the comments and they will be taken into consideration.
This is your space.
We wait for its support. Vote and share for more content.