We're hiring, and we need you! If you are interested in being a Cloak Coordinator, please fill in the application form!
Dear Cloak Community,
We started CloakCoin as an ambitious project with a few persons who have the dream and vision to protect the privacy of everyone!
Global adoption and reputation of cryptocurrencies grow steadily which motivates us to cooperate with people from all over the world.
Hence we need you! Where ever you are! Where ever you will be!
We are looking for CloakCoin Coordinators who put their love and efforts together with us into the Cloak project, to reach a new level.
Please view the detailed tasks for CloakCoin Coordinators on our website:
http://cloakcoin.com/coordinator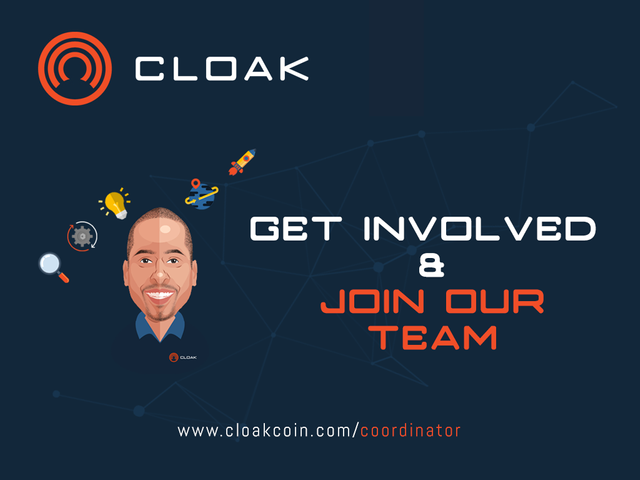 Peace & Love
Team Cloak