Is an alt-rally what steem needs?
Well there is some good news.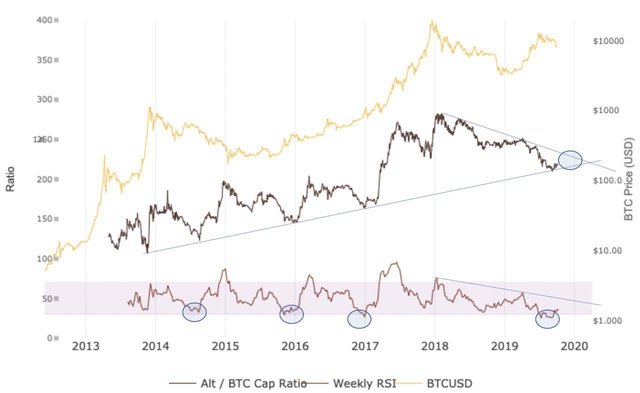 I was just going through some charts with my good friend @famunger and going over bitcoin dominance via @woobulls fantastic analytics. Check out his tweet: https://twitter.com/bloxperts/status/1180228333738582019?s=20
Here is basically what it comes down to:
1. We are oversold
Now the RSI indicates very strong oversold condition and every time this happened, alt coins rallied, heavy.
2. Every time we were oversold there was huge spike
Thus it is quite likely that some fireworks may be coming up in soon
3. We have just bounced against the longest uptrend.
This trend has started in 2013 and has steadily been going up.
On the downside we are running against a downtrend that has started since 2018. If that prevails, it would be bad news for alts.
So there are 3 good reasons that together Look fantastic, and some serious risk.
The only thing I am very certain about is that the next 6 months won't be too boring.