A call to alms
A CALL TO ALMS FOR HUMAN DIGNITY | Although you and I have most likely never met, we have in common that our hearts and souls are not bound by our borders or our nationalities. We are one people.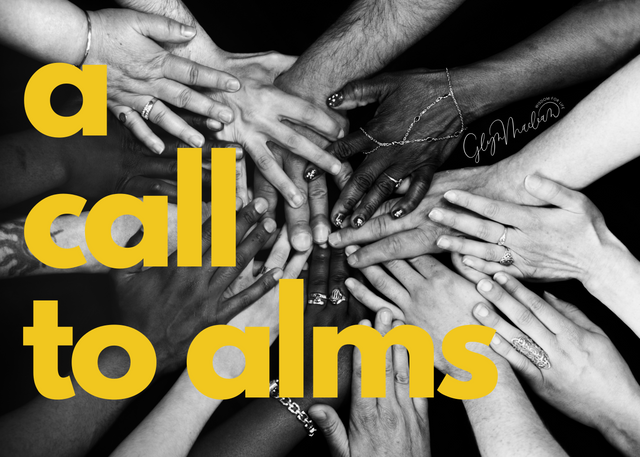 Beyond all the words and ideas that we share
about ourselves on our social profiles,
Who are we really?
Anyone who feels in their heart,
to bring light where there is darkness,
peace where there is war,
food where there is famine,
wealth where there is poverty,
healing where there is pain and
love where there is neglect,
is a brother or sister as
a human being.
We are the
same family.
Why is this important to know?
WE HAVE A
WORK TO
DO.
TOGETHER.
A call to Alms.

#philosophy #wisdom #alms #compassion #humanity #dignity #respect #honour #integrity #virtue