Allodium Blockchain Report - Week #130 - Ending Apr 6th 2020
The first week of April has seen green shoots sprouting of the land, new local partnerships, and seeds germinating for the next season.
One member, RedBaron, acceded to the Affirmation of Truth, Rights, and Responsibility, and converted [email protected] (Appreciation Tokens) into their first OG Cred (Ø)! There are now 10 Affirmed Sovereigns and 8Ø Stakeholders in Allodium!
There are currently 47 members of Allodium, with 2 dangling branches. The updated Member Tree can be viewed here: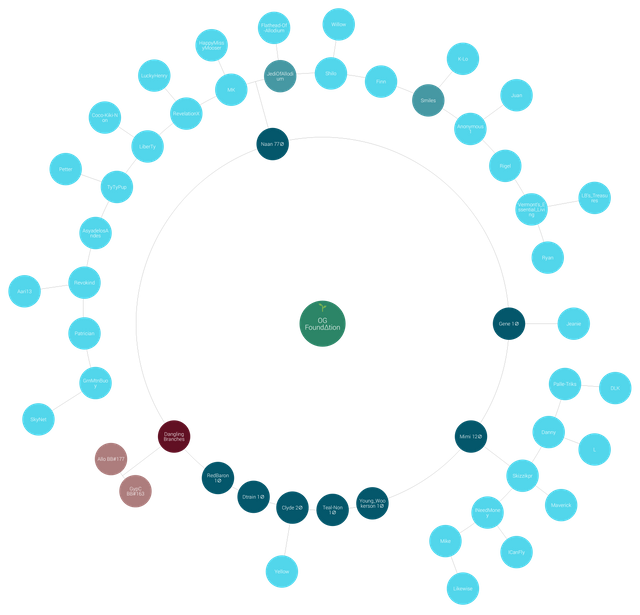 Shades of blue circles represent stakeholders with OG Creds (Ø), Affirmed Sovereign members, and members of the Exchange. At the hub, in green, is the original Allodial Foundation (OG∆). Red circles represent Dangling Branches which have frozen accounts and 52-week period to root with a sponsor.
In Block #130, ending 4/6/2020, a total of [email protected] (Appreciation Tokens) were generated; [email protected] were generated by the daily appreciation of 47 members, [email protected] were generated by 96 OG Creds (Ø), and [email protected] were generated by 5 hours of labor exhausted for the Cooperative; bringing the total to 175,[email protected]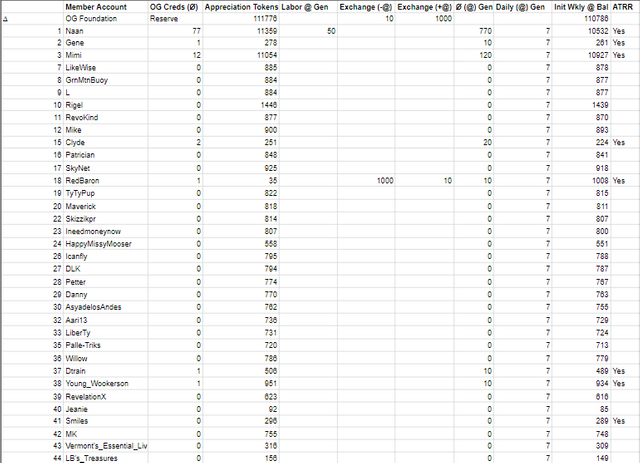 Allodium Appreciation Tokens are trading live on the Waves Decentralized Exchange under ticker "Allodium AT". Allodium AT are most recently valued at .22 Waves, giving Appreciation Tokens a $ valuation of about $.23/@, and an overall @ market cap $ valuation of $41,231.
The Telegram announcement channel for Allodium is https://t.me/AllodiumCooperative, and there is a group chat on Telegram for members.
The online domain of Allodium, https://allodium.is/ is back online, yet is still having technical difficulties.