Ancient Algarve Mystery Series. Part 1 - The Cosmic Egg
Formally known as the Kingdom of the Algarve.
The Algarve is now the region that covers the entire southern coast of the country, Portugal.
In this series i will attempt to bring forth some suggestive evidence that the history of this region stretches back into the early Ancient Times.
In part 1 here, i present what i call 'The Cosmic Egg'
Sitting largely, yet relatively unnoticed, in the corner of the 'Lagos archaeology museum' is a large limestone rock with a very unique motif.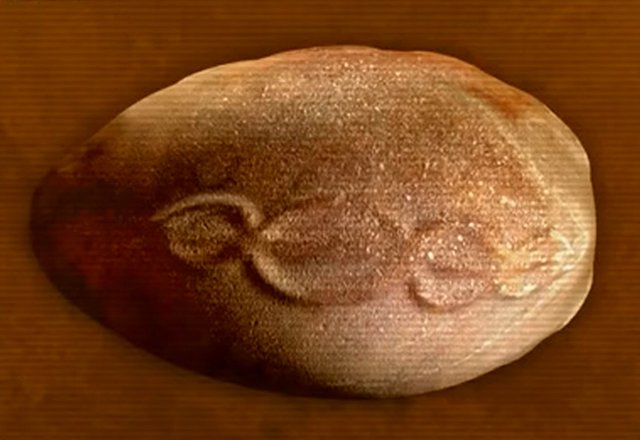 This oval shaped rock, carved from limestone is about 6 foot in length. It is partly damaged, with what looks like marks from a heavy industrial machine, possibly acquired on it's removal from the original site.
Most captivating, i feel, is the prominent motifs that can be seen on all three sides visible in its current position, laid down on the floor in the corner of the museum.
Clearly requiring a huge amount of work to create. It must of been an impressive sight, stood tall, shinning bright in the Algarve sun light. Many, many summers ago.
Described by the museum curators as a Menhir (standing stone) dated to the neolithic period, it was located in a field some 35 kilometers away just outside the ancient town of Silves, in an area named 'Vale Da Lama' (valley of mud).
Discovered by a farmer whilst digging his land. It was buried some 10 feet underground.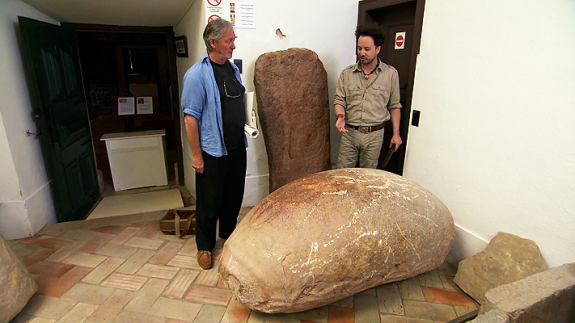 Pictured above on the left is a man named Peter Daughtrey, author of the book titled 'Atlantis and the silver city'.
I first came across Peter's work when he was named author of the month on Graham Hancock's website.
The link to that page is provided here,
https://grahamhancock.com/daughtreyp1/
The first time i came to know about 'The Cosmic Egg' was when i read Peter's book,
in fact the whole first chapter of the book is dedicated to the subject and to this day is the only source of information i am aware of regarding this mysterious object.
hence the mystery
what is it? what is it doing here? and what does it all mean?
Some great questions arise when contemplating what this artifact represents and i hope to present some of them along with some possible answers in future posts.
Feel free to add any comments, if you know of any connections that may shed more light onto this mysterious object, it would be great to hear from you.