7-Day Music Challenge: Your Top Albums #5 - Greatest Hits by Spice Girls
We are keeping with the fun music challenge theme. We are on Day 5 of this 7-Day Music Challenge that I was challenged to by @nolasco.
DAY 5: ALBUM #5
Greatest Hits by Spice Girls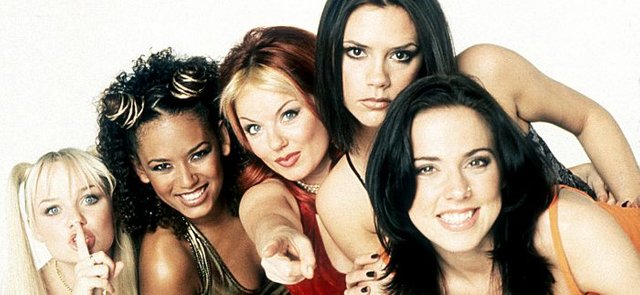 Image source
We are heading in a different direction this time around, as if you haven't noticed every other album has been in the K-Pop genre. This time, we are hitting up some Pop from quite a while ago. Let's check out some of the songs that I love from this album. Here is a picture to show I have a whole bunch of songs from this album on my playlist.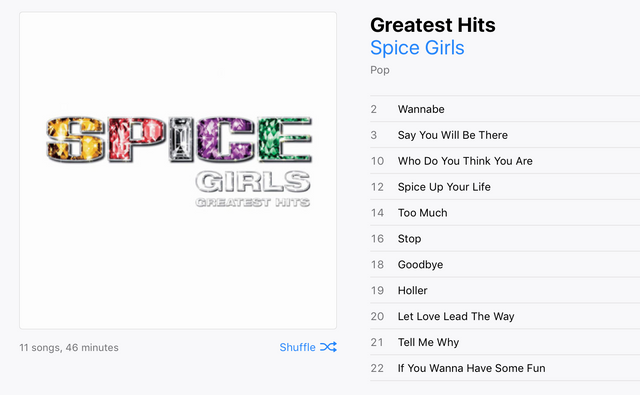 Goodbye
Original Music Video
This is one of my favorite songs. I know that it was missing one of the original 5, but I just love the sound of this track. I also love singing to it. It's so pretty and mellow and has so much feeling behind the lyrics. This song is actually from their last real album (obviously this is the greatest hit album that I am covering now, so it will include songs from all their previously released albums). I actually really liked their last album even though it was missing Geri and this song was even said to be made with her in mind. Anyways, this video was also wonderful and it was so nice to watch and I really like its theme and for some reason the inclusion of the wolves.
Stop
Original Music Video
I don't know how anyone who liked the Spice Girls wouldn't like this song, it is fun. Everytime I hear this song I start to dance the little chorus number a bit. It is fun and catchy. The video itself is cute being in like a little town and amongst the people. This certainly is one of the songs I adored from this album.
Wannabe
Original Music Video
This is the iconic Spice Girls song. Everyone who knows them has to know Wannabe. This is the song that introduced us to this crazy amusing bunch of ladies. Their odd music video which was full of fun and a very weird chorus but was catchy. I remember coming across this video when I was younger one even, it was on the music channel I watched and it was my first introduction (like many other people) to the Spice Girls. Since then, they were on my radar. The video is entertaining and this song is certainly memorable.
Spice Up Your Life
Original Music Video
This felt their big party anthem. The music video was a futuristic Spice Girls trying to spice up lives, it was quite interesting. I like this song as it is really up beat and fun. The chorus, of course, was quite catchy, so once you know the lyrics, you know them as they stay in your head.
Tell Me Why
YouTube Audio Link
This is another song from their final album, sans Geri. I really did enjoy their last full studio album and this song is no exception. This was easily my second favorite from their last bunch of songs. I love it as it was kind of soft upbeat but yet listening to the lyrics it is all about a break-up. I think their voices shine here quite a bit, which is quite nice. As I write this I am listening to this song and the words all come back to me, so I am honestly moving a bit in my chair and lipsyncing. This song never had an offcial music video (that I know of) so of course I linked to an audio version of their song someone posted.
I hope you enjoyed this break from my regular K-Pop. Obviously this is an older album so you can tell when I started to get obsessed with K-Pop, but before then, I did enjoy some Spice Girls and may other groups, singers, and genres.
I hope you enjoyed exploring this album with me. It really is one of my all-time favorite albums.

7-Day Music Challenge Rules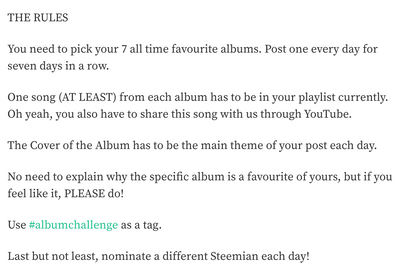 Snapped from @nolasco post here
That means I should also be nominating someone, but I really just like leaving it open. So, if you are reading this and you haven't yet done this challenge, you are now officially nominated.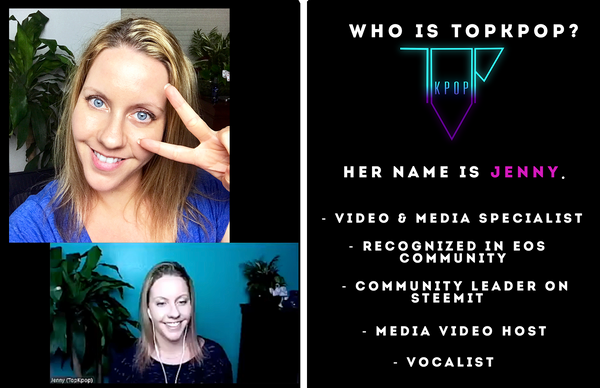 Where else you can find me:




You can also find me on WeChat (left) & ONO (right):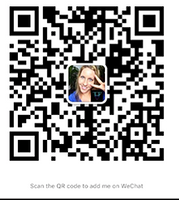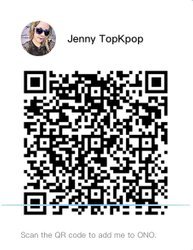 Are you from or living in the USA? Come join SteemUSA, the group that represents the proud USA.


Thanks for checking out my post and for being the awesome person you are!